EcoFlow WAVE 2 Portable Air Conditioner with Heater
EcoFlow WAVE 2 Portable Air Conditioner with Heater
WAVE 2 Portable Air Conditioner with Heater
WAVE 2 + WAVE 2 Add-on Battery
WAVE 2 + Add-on Battery + 220W Portable Solar Panel
WAVE 2 + Add-on Battery + 400W Portable Solar Panel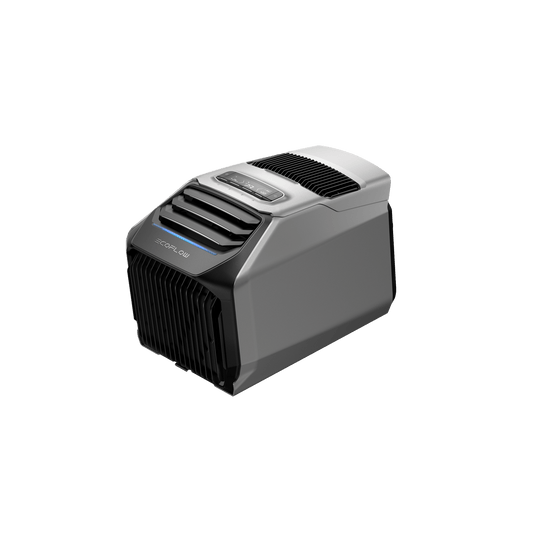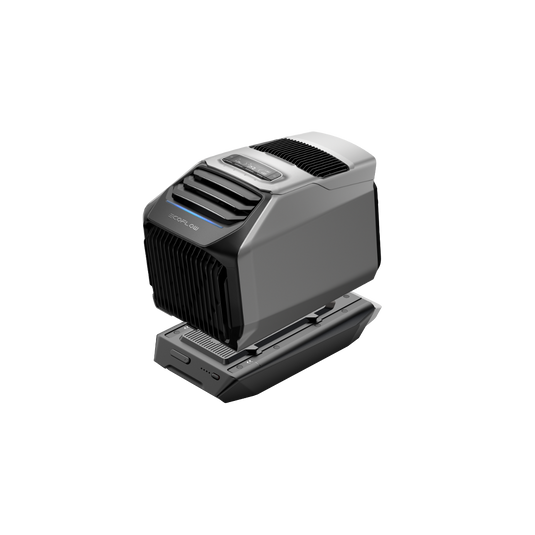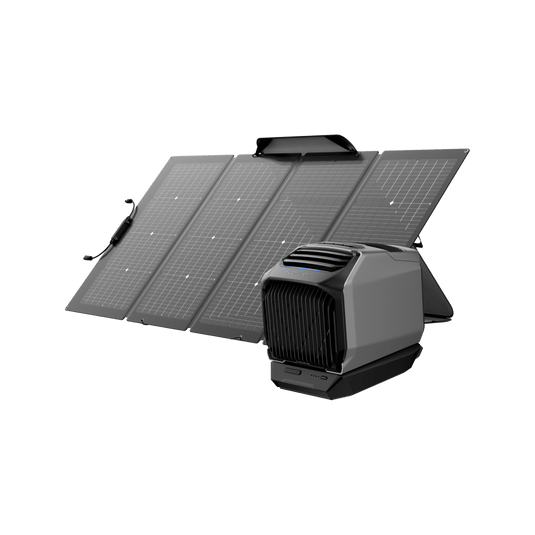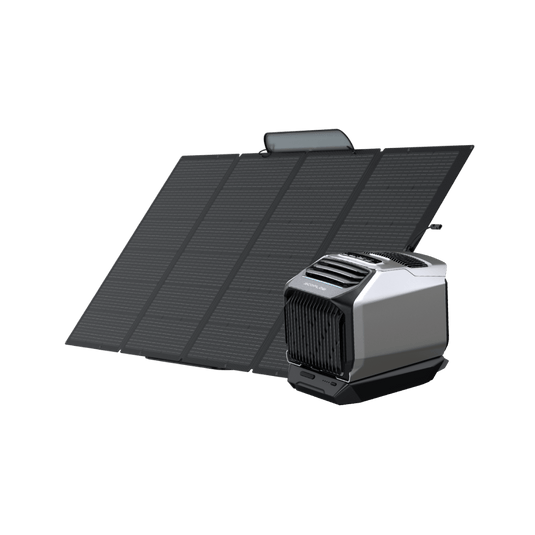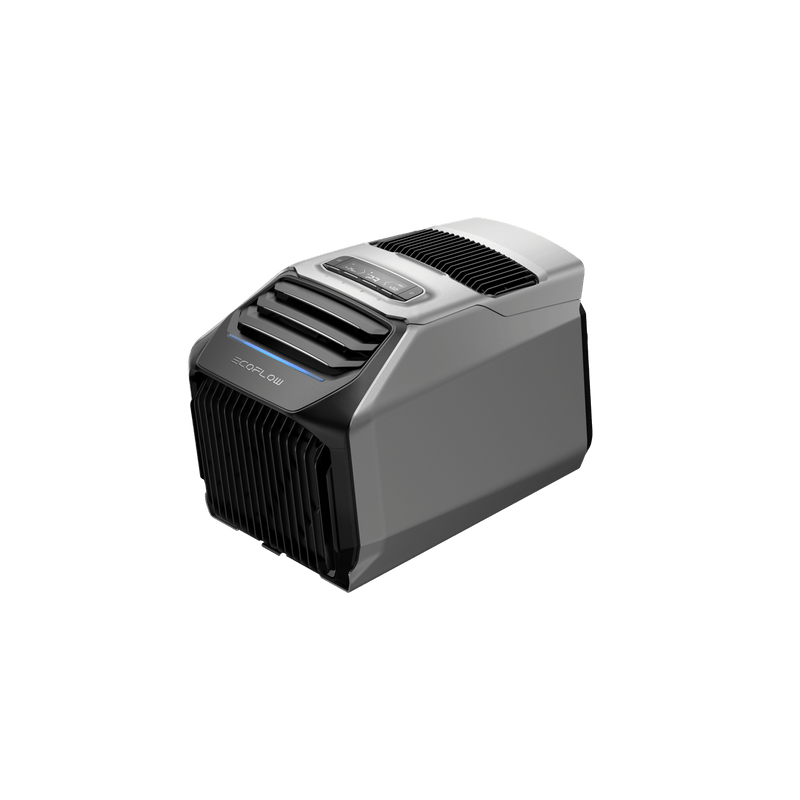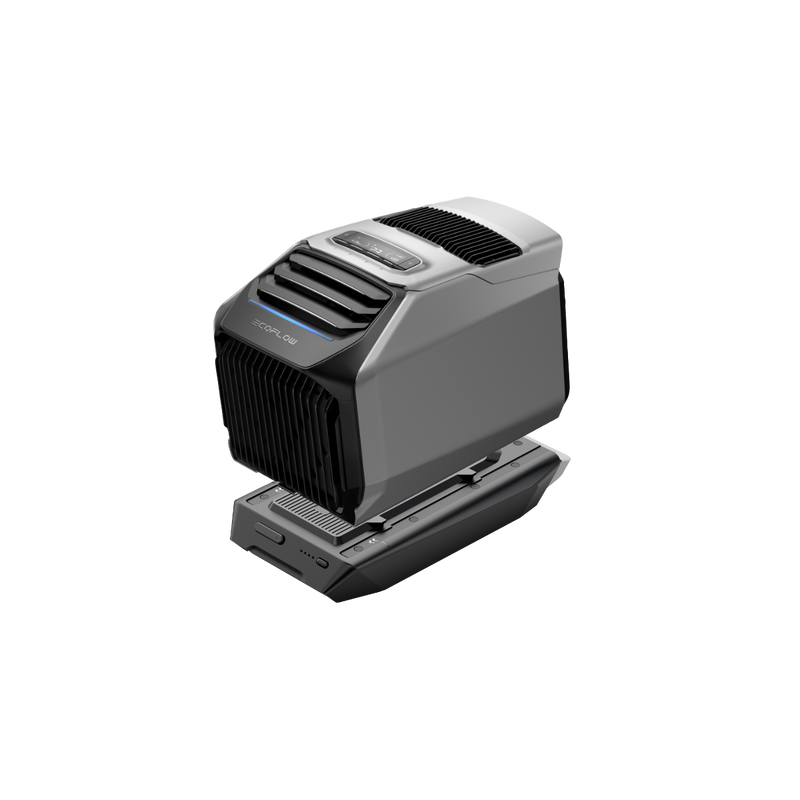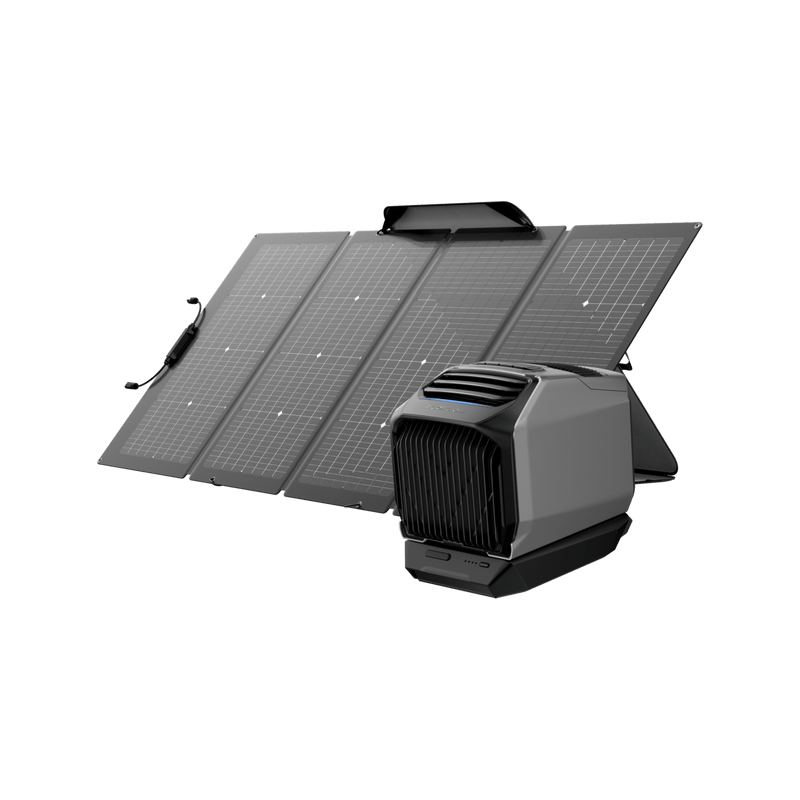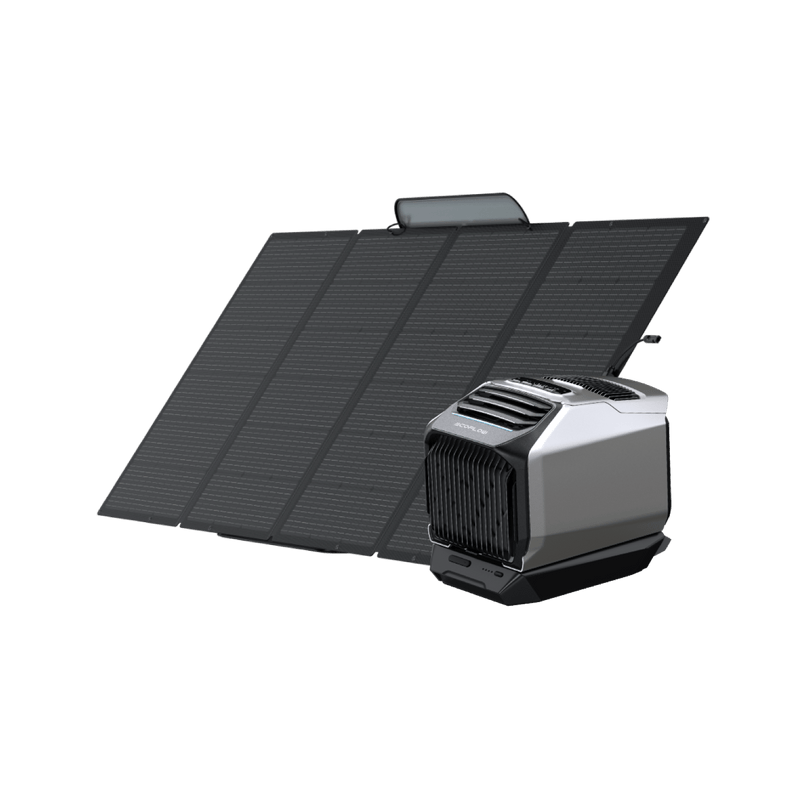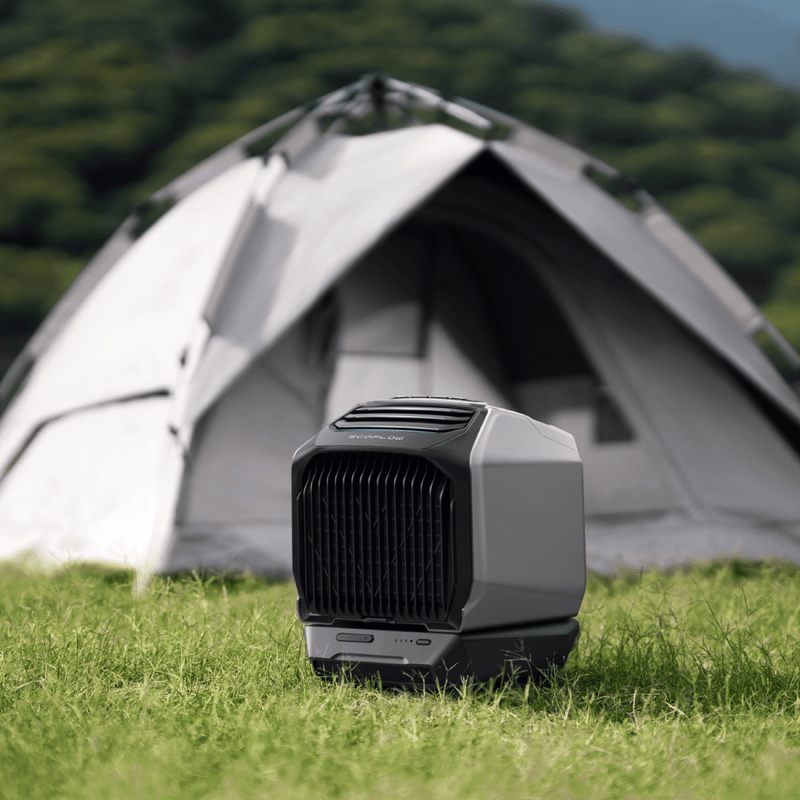 The most powerful and compact portable AC that can be used anywhere, anytime
Right Temp. Right Now.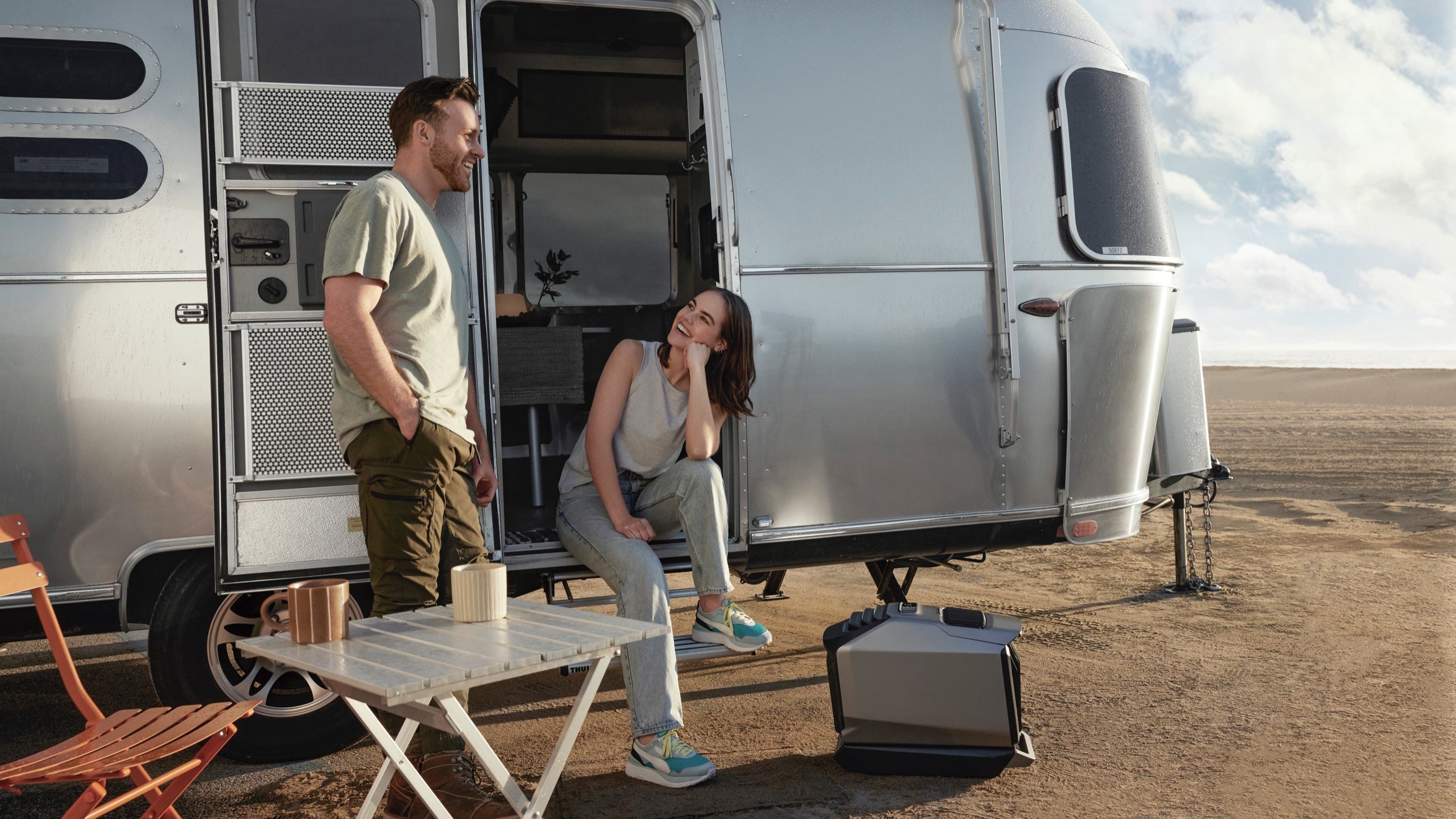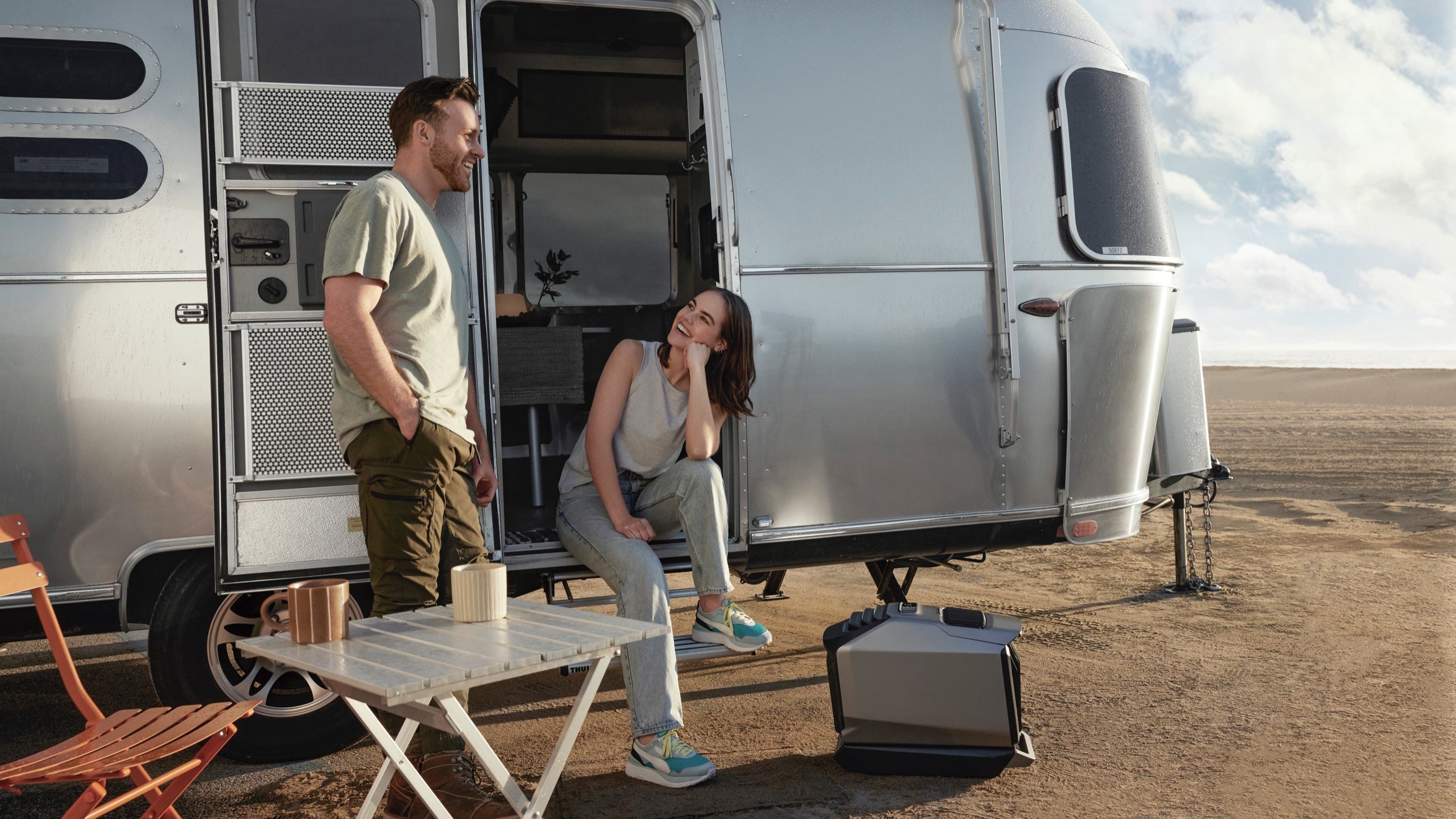 Right Temp. Right Now.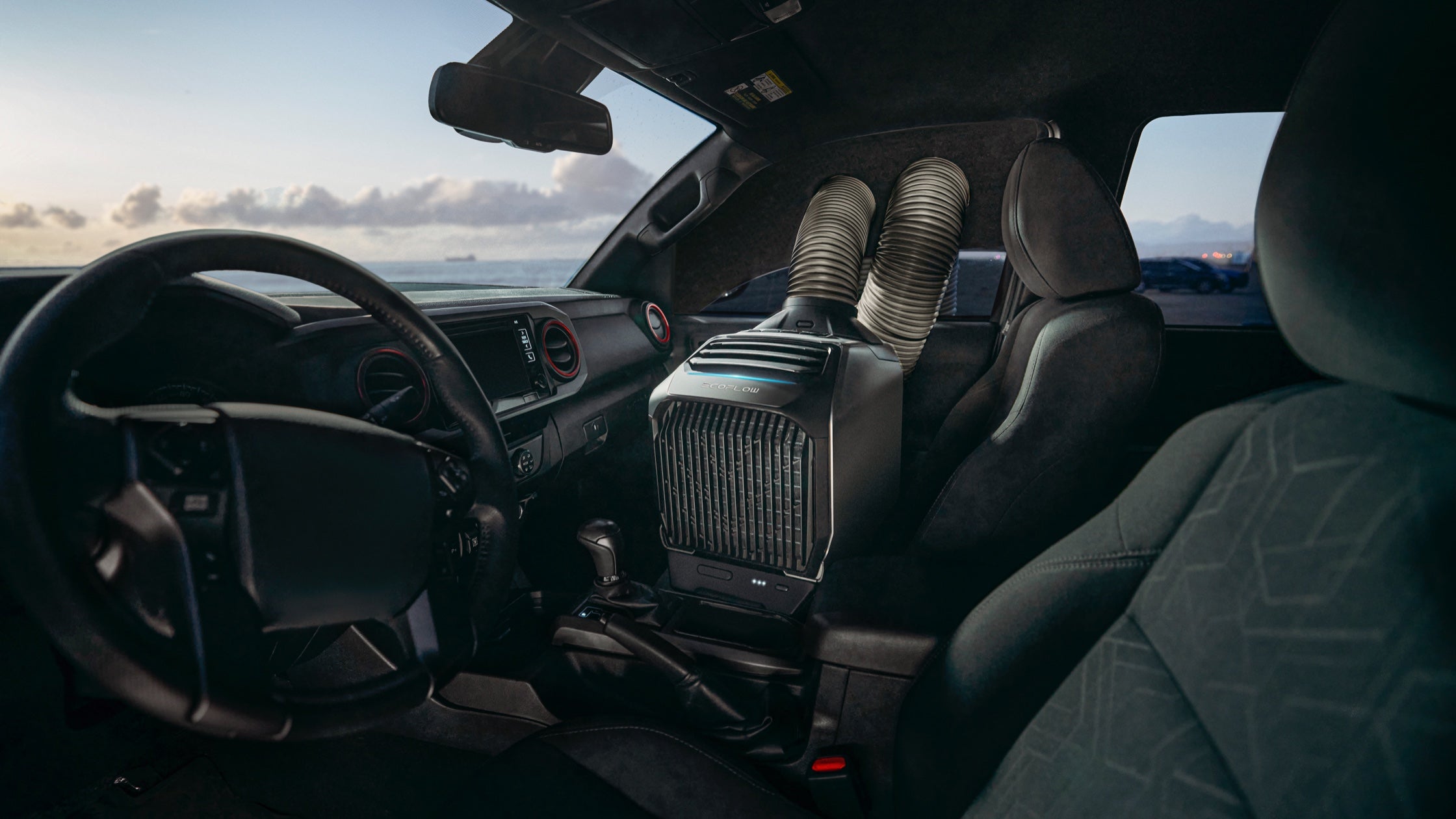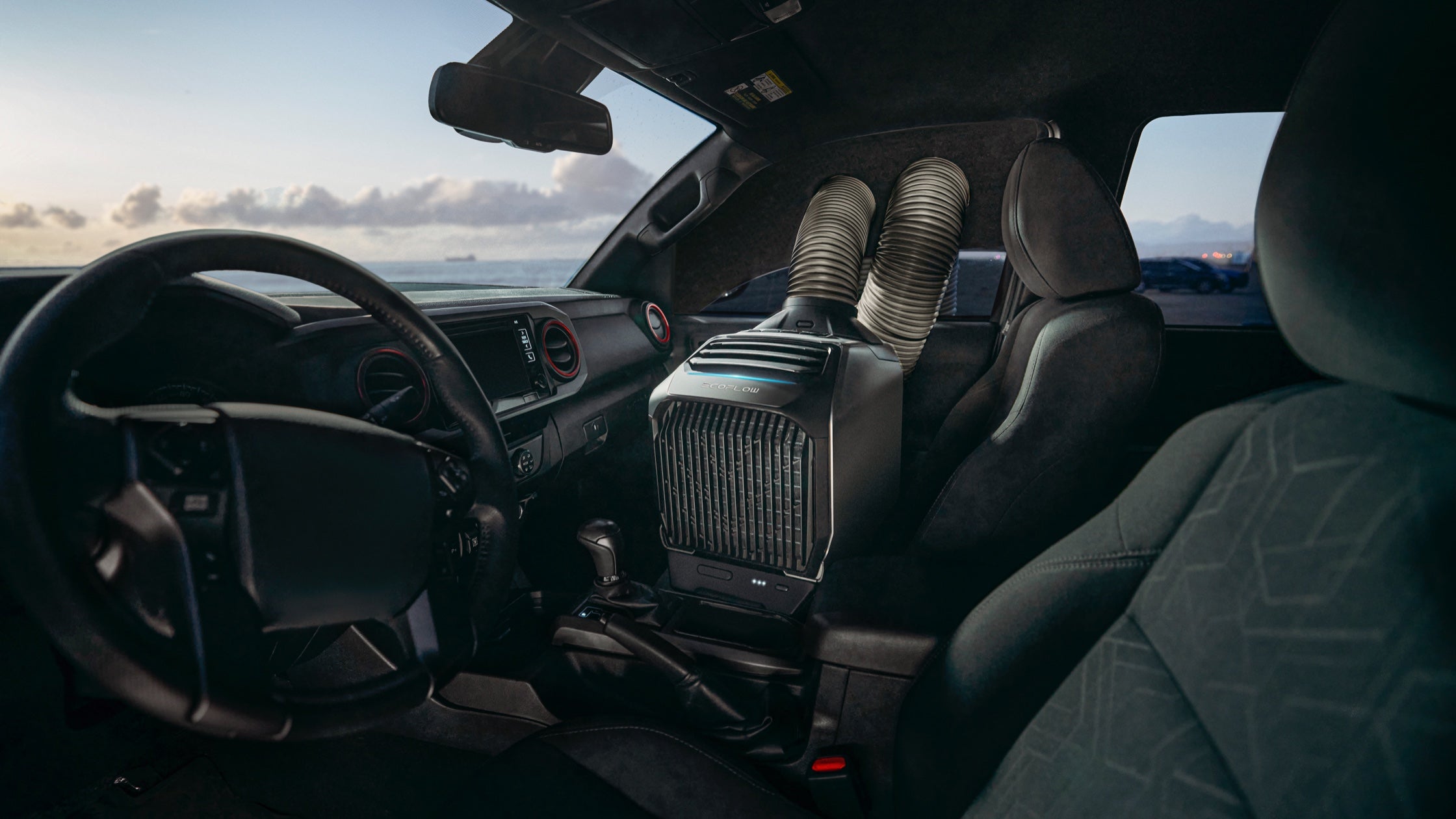 Right Temp. Right Now.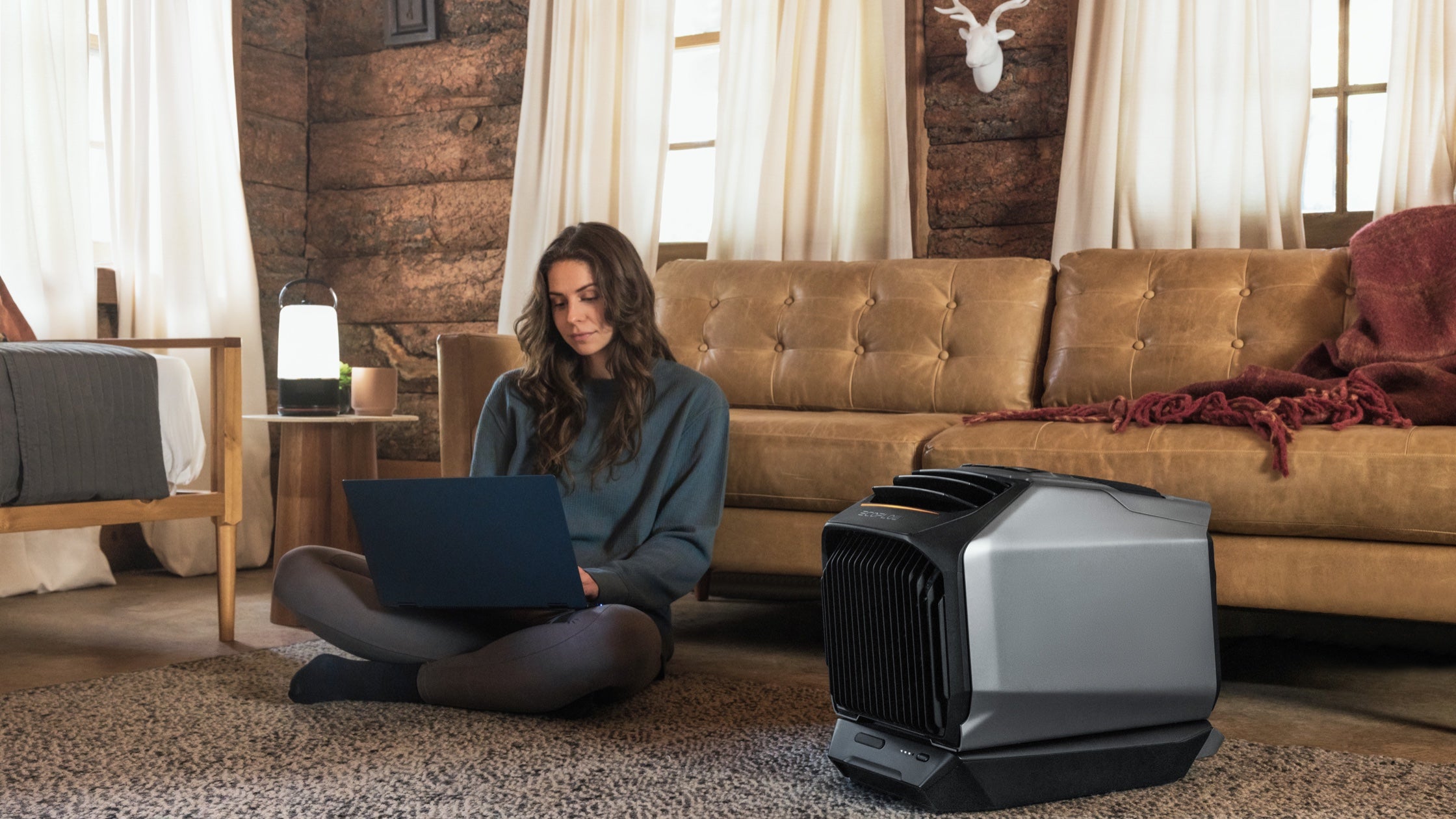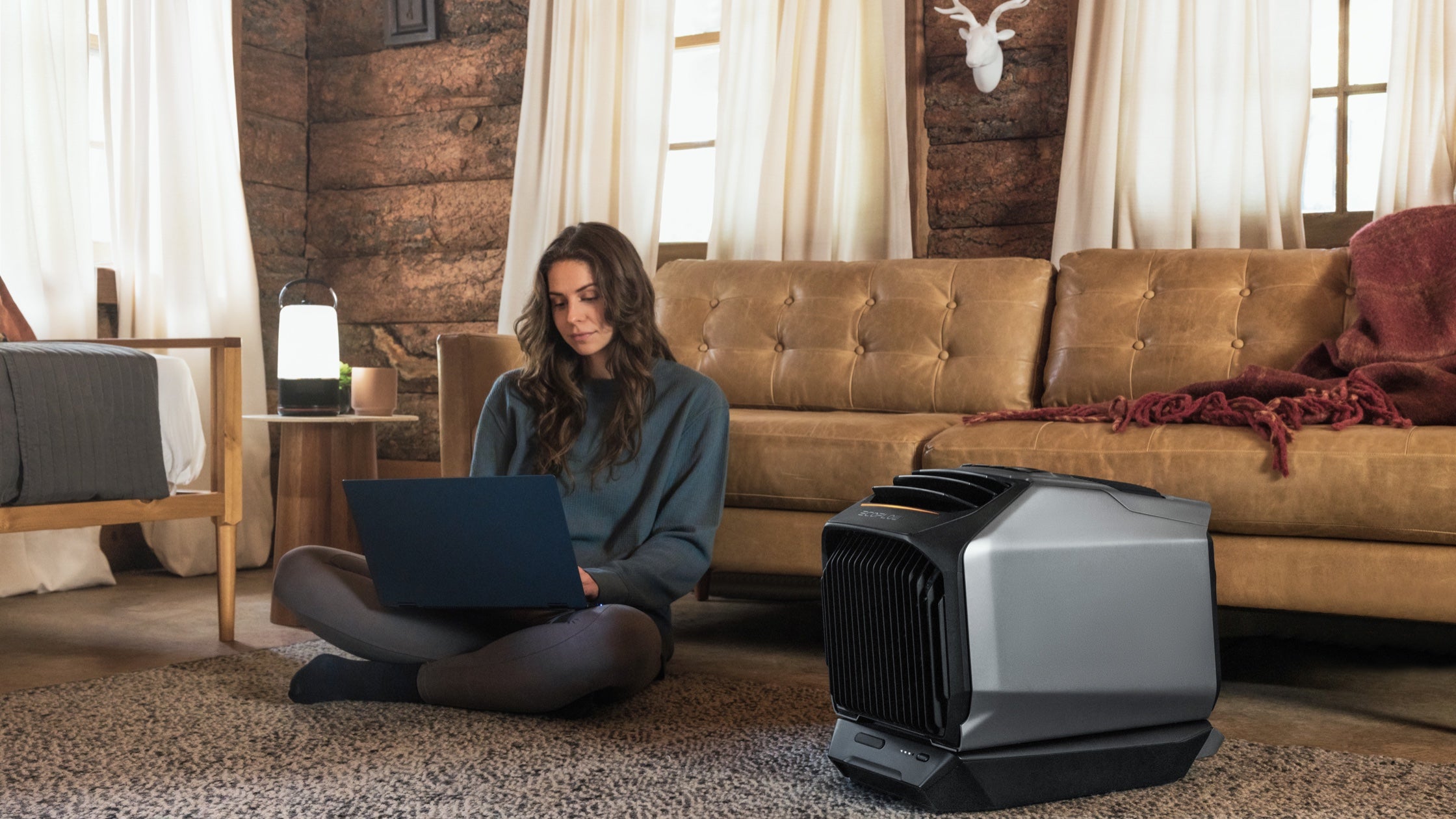 Right Temp. Right Now.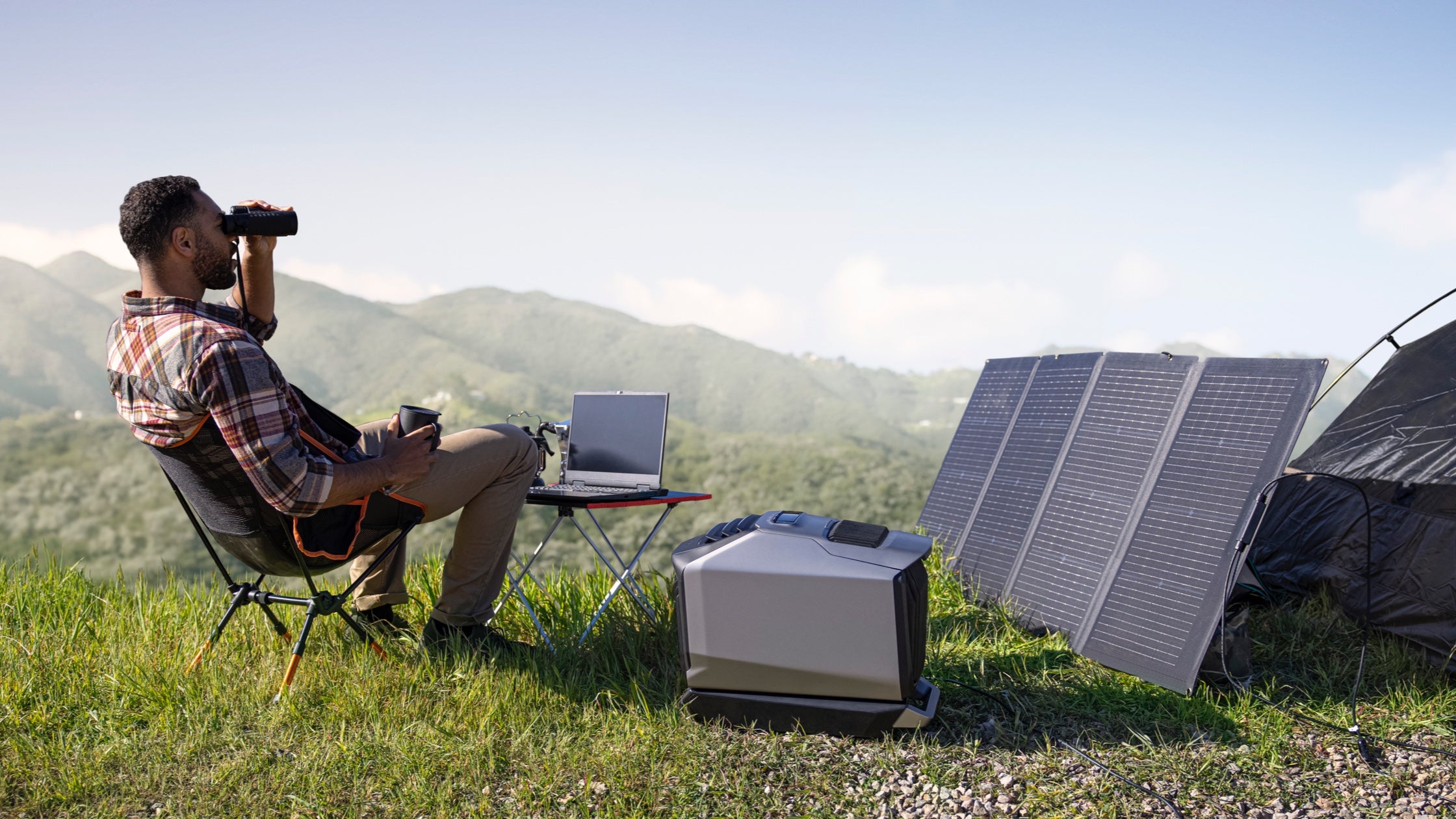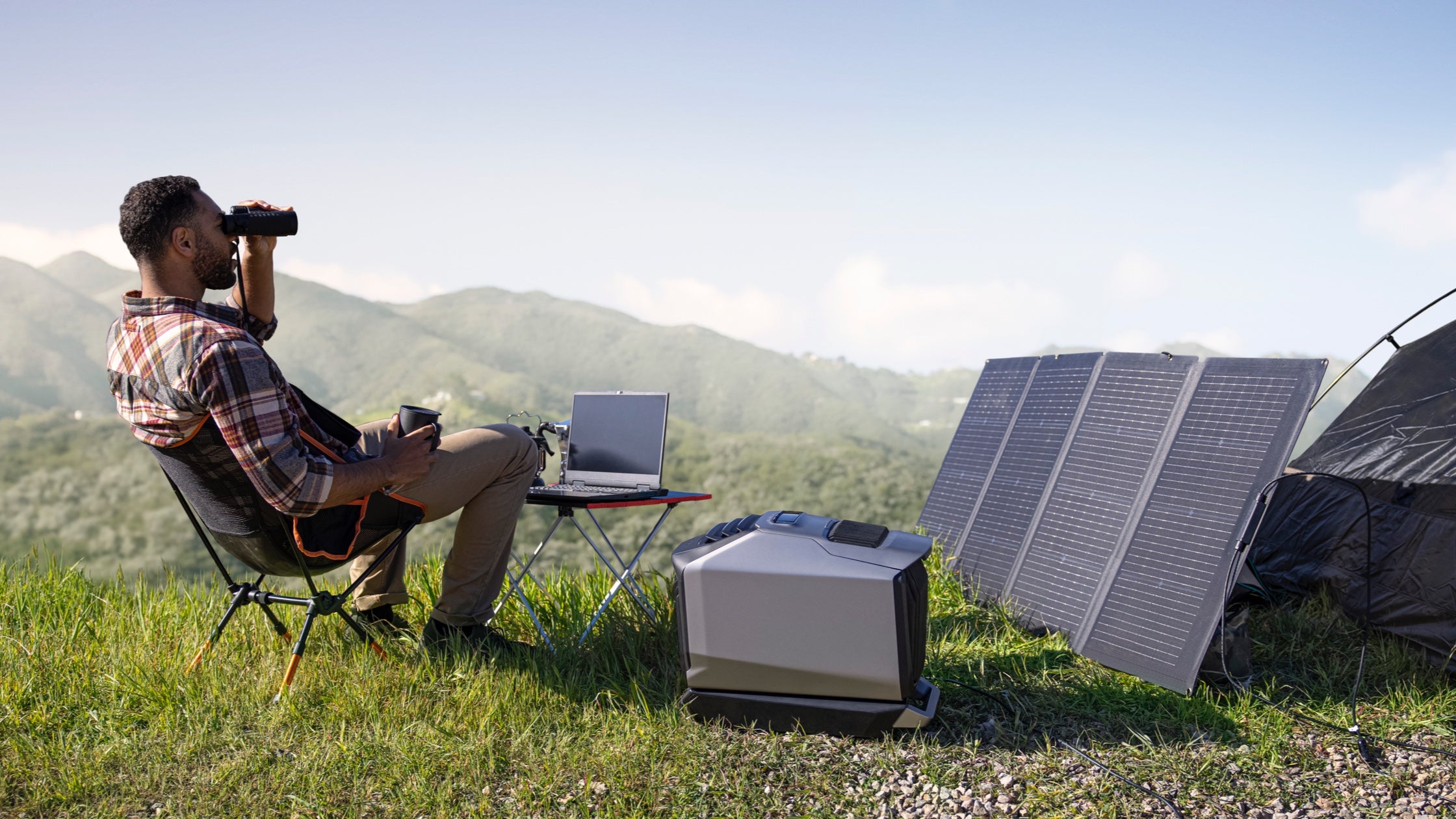 Right Temp. Right Now.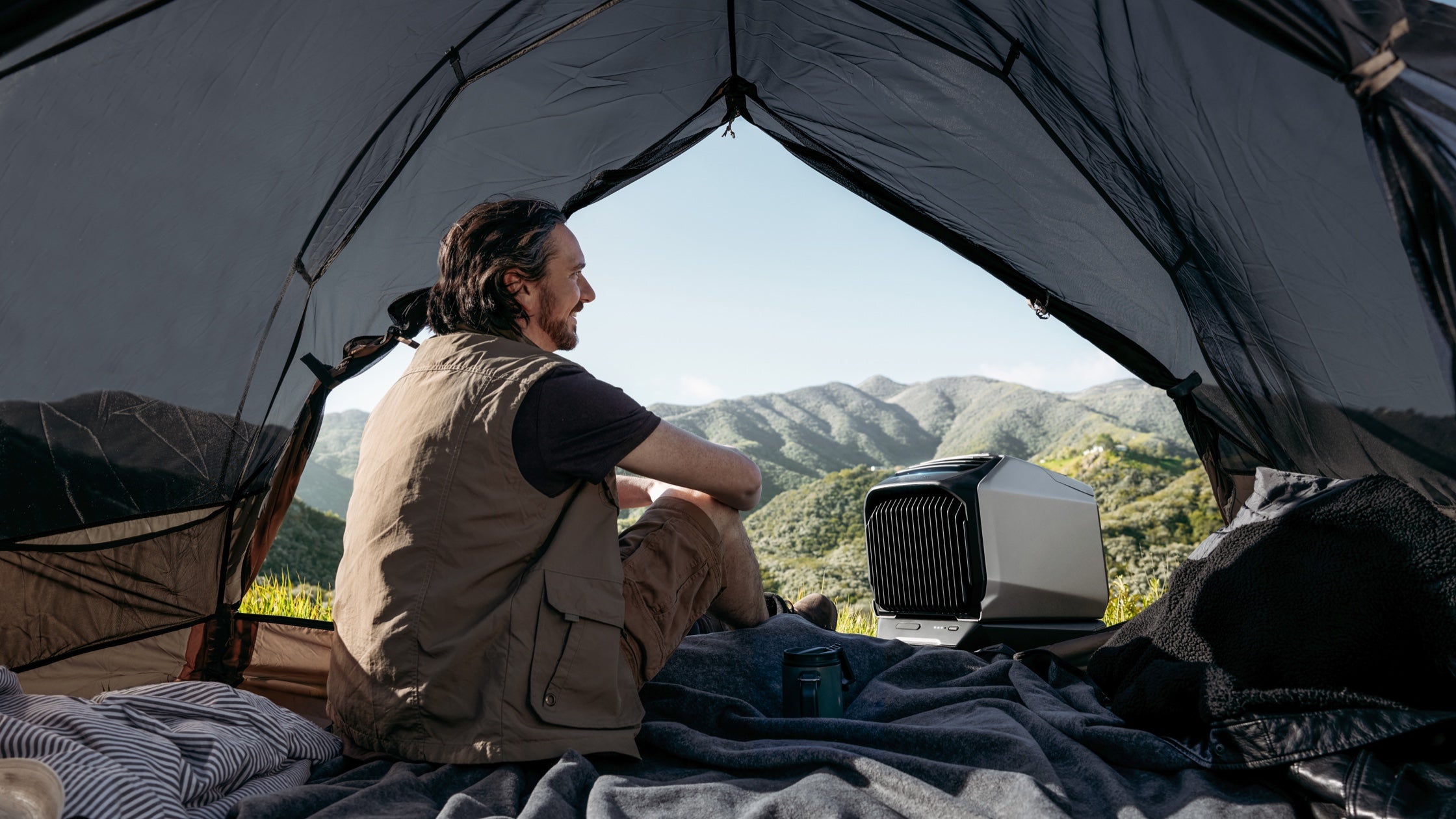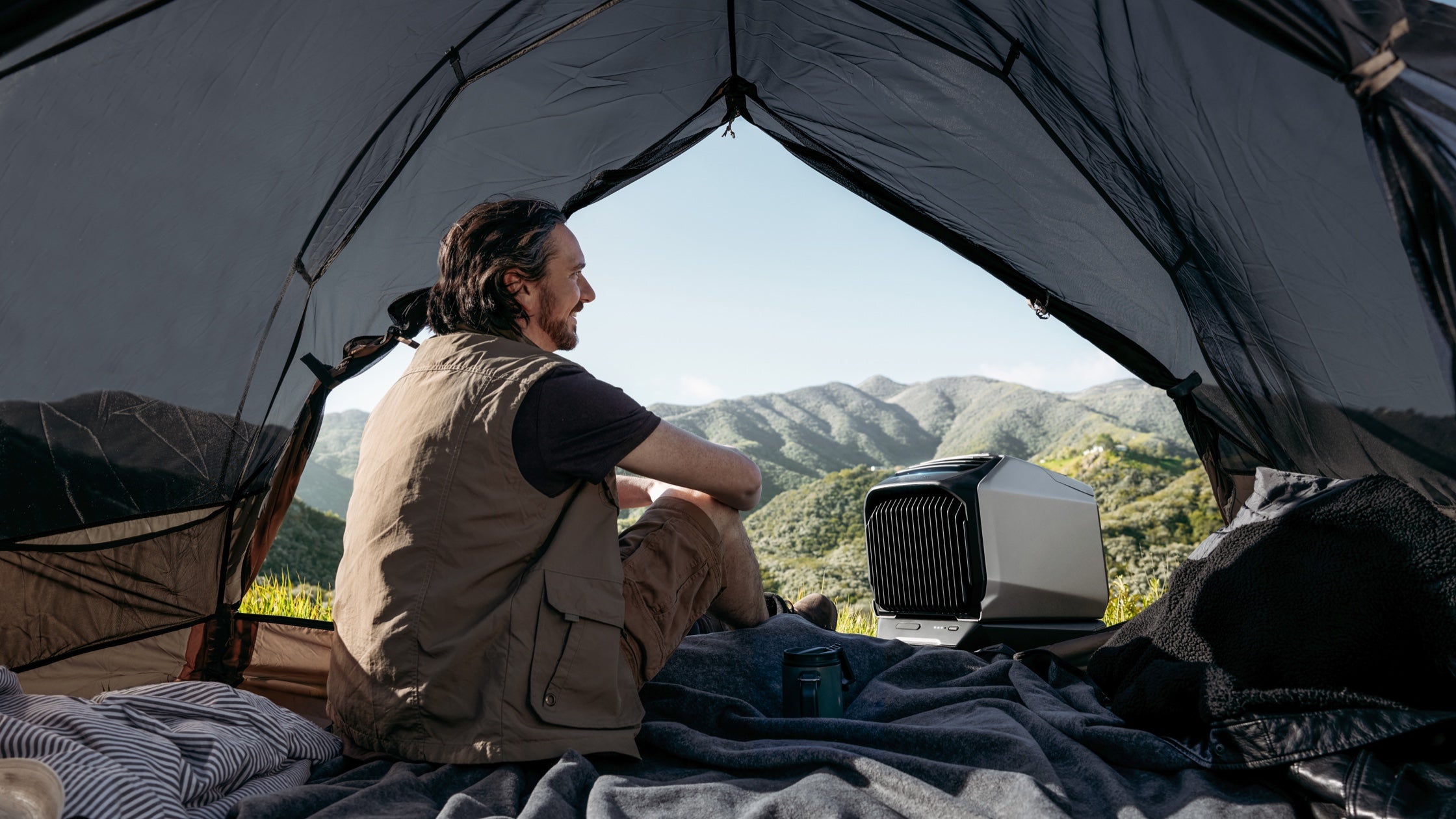 Right Temp. Right Now.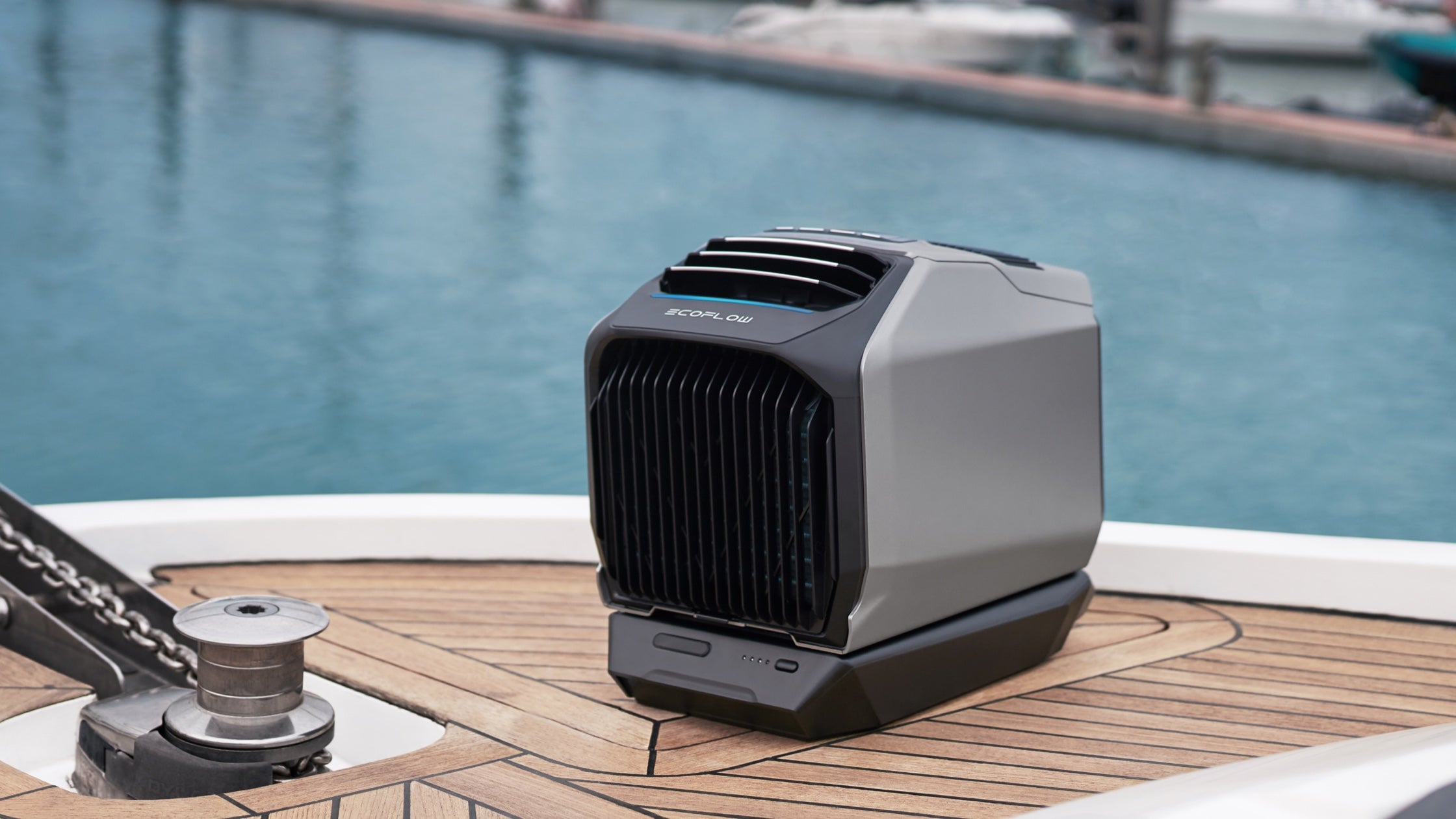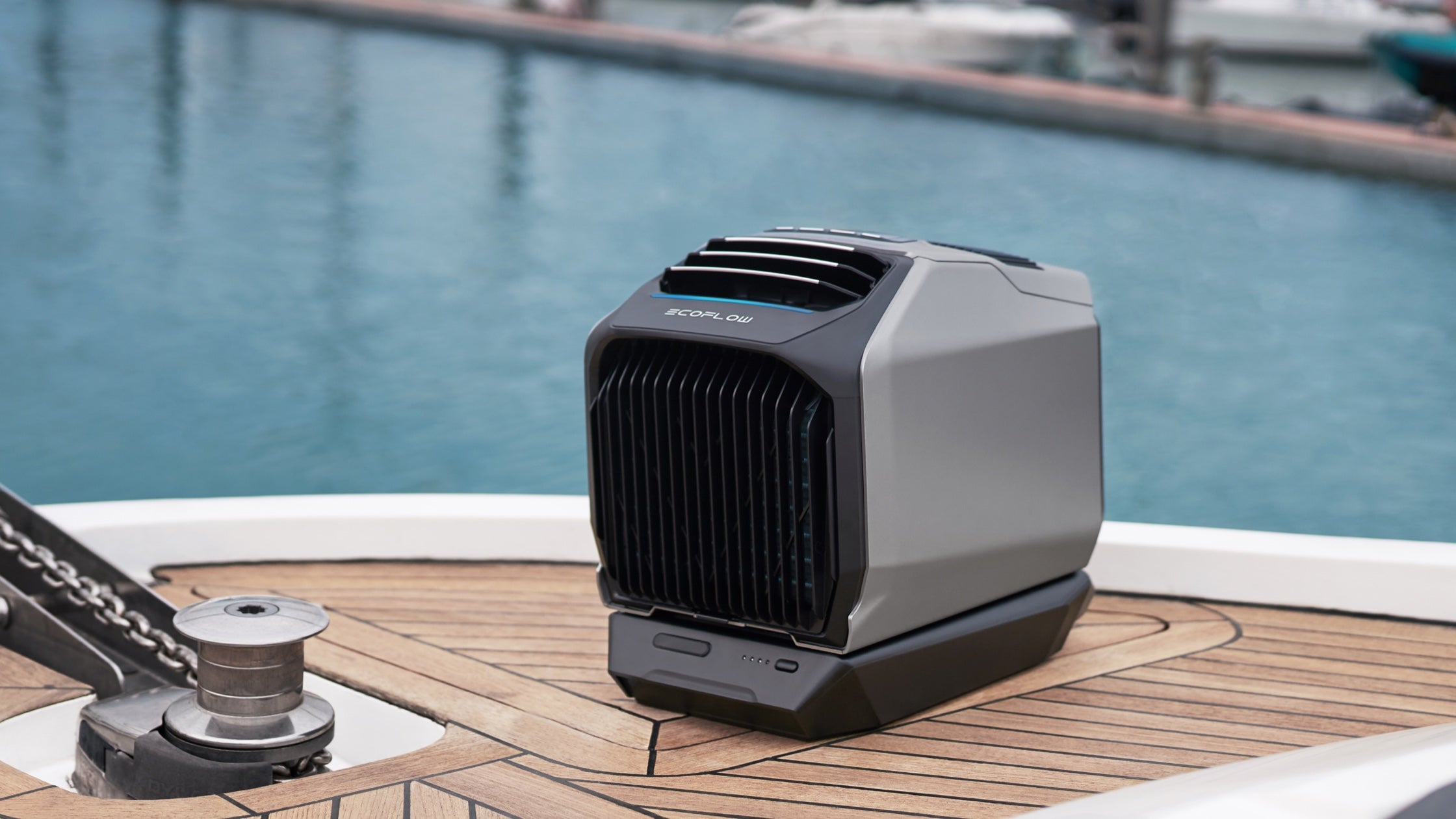 RVs
Trucks
Off-grid houses
Outdoors
Tents
Boats
Fastest Cooling & Heating
The world's first wireless portable AC with heater. EcoFlow's tailor-made compressor enables WAVE 2 to provide 5100 BTUs of cooling and 6100 BTUs of heating. Get ready for the ultimate comfort with WAVE 2!
*Drop 50°F from 95°F for 10m³ in 5 min with 5100 BTUs of cooling and raise 50°F from 68°F in 5 minutes for 10m³ with 6100 BTUs of heating in optimal running performance.
From Chilly to Cozy in Just 5 Minutes
Warm up your space from 68°F to 86°F with 6,100 BTU of heating power.
Installation-free! Fits anywhere
The perfect air conditioner for any compact space! It is extremely simple to use, requiring no installation or drainage*. There are air duct adapters to fit any space. Enjoy the convenience of cooling and heating without any fuss.
* No drainage is needed in cooling mode when humidity is below 70%, but it is still needed in heating mode.
Peaceful snooze, quiet & long
With EcoFlow's advanced software algorithm, the WAVE 2 offers multiple modes and app control. It runs quietly (44 dB) in Sleep Mode and up to 8 hours in Eco Mode. Experience longer-lasting comfort in your tent, RV, or home with its powerful and portable design.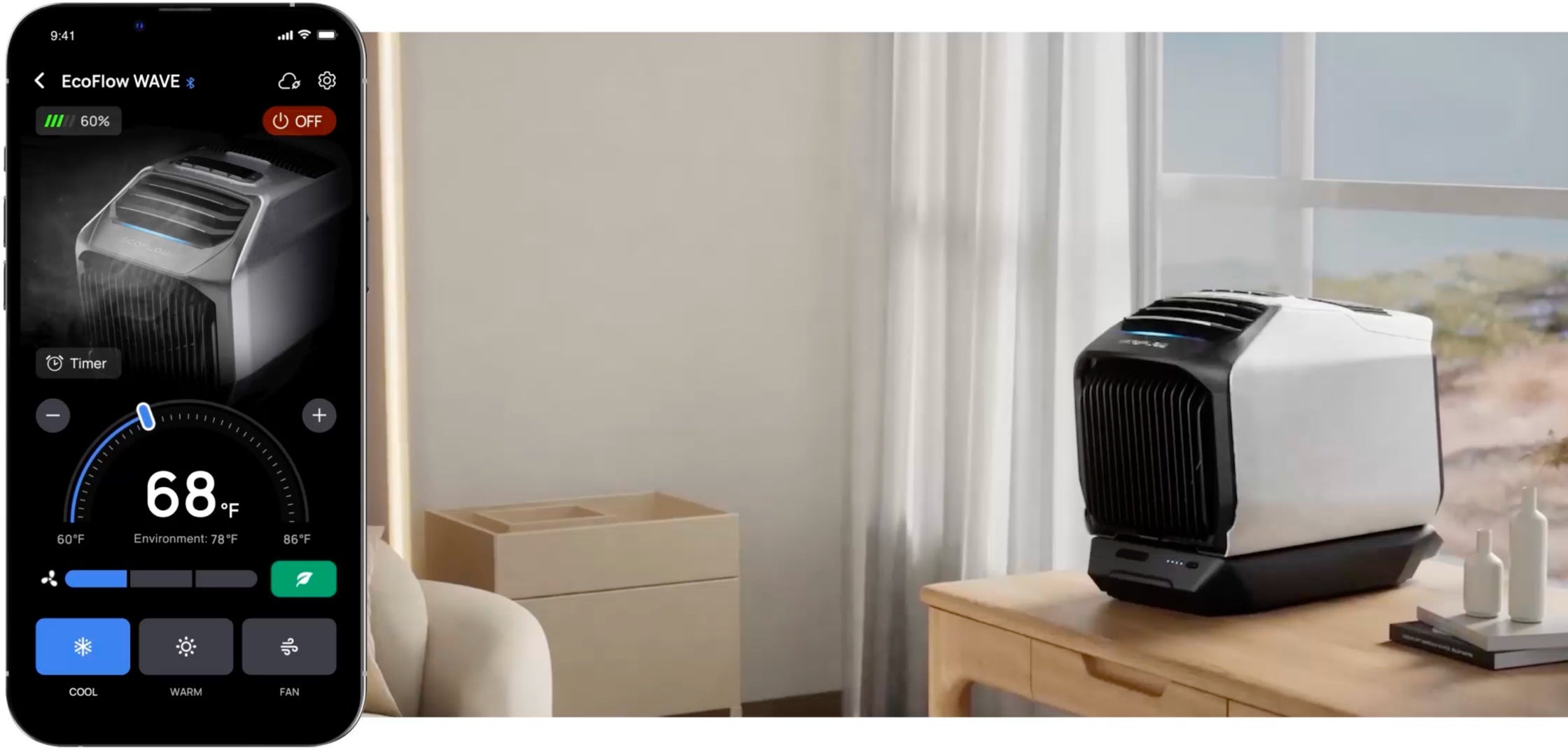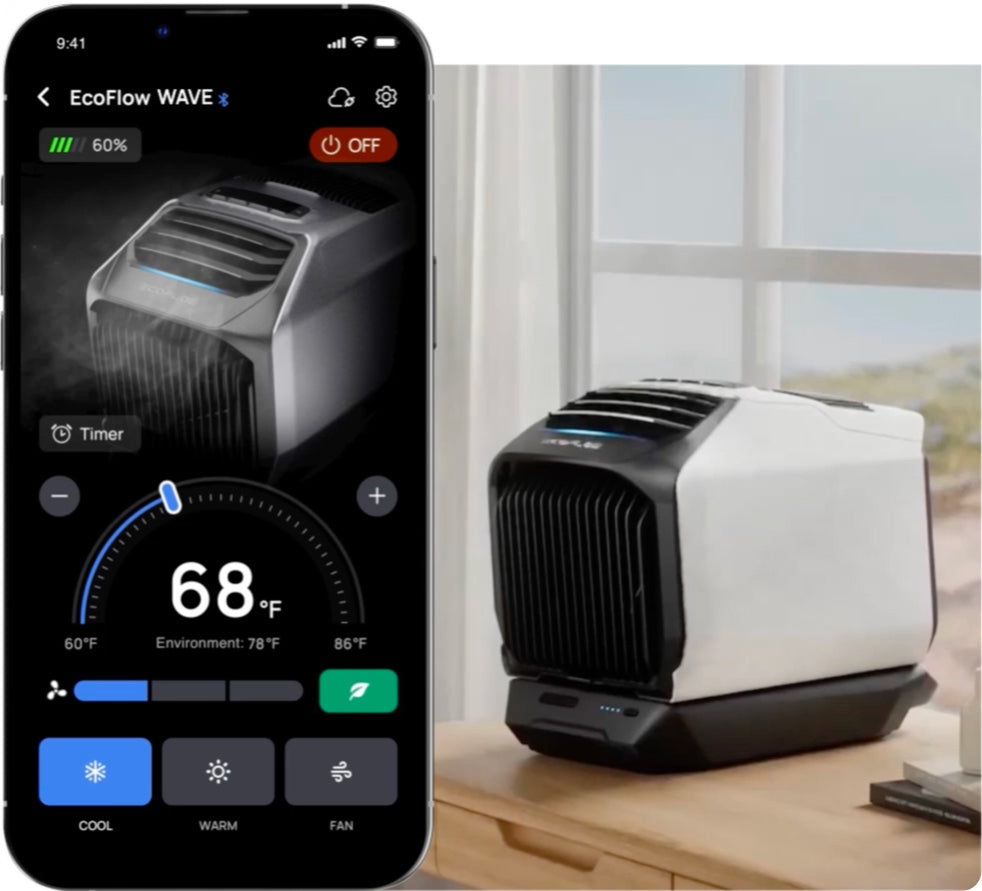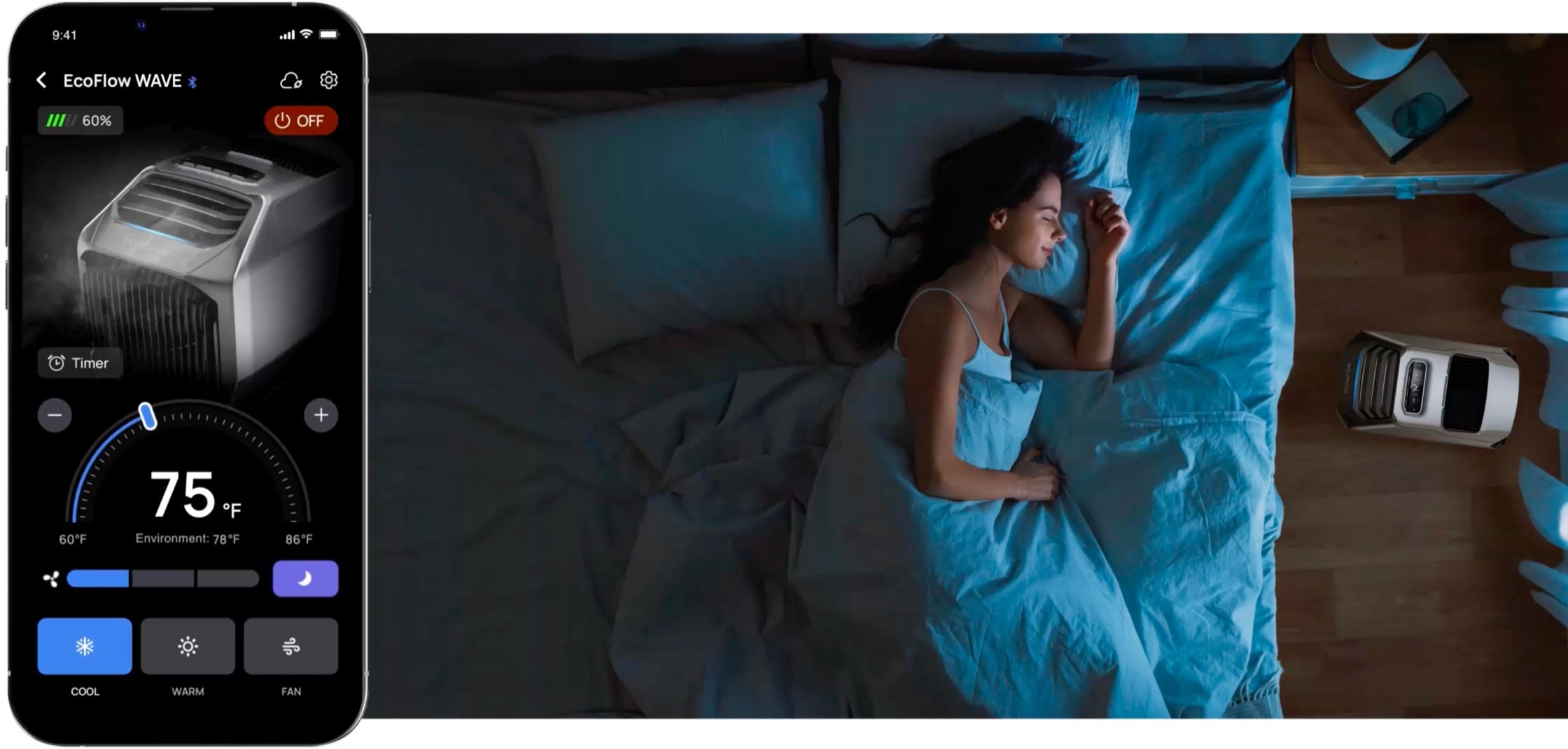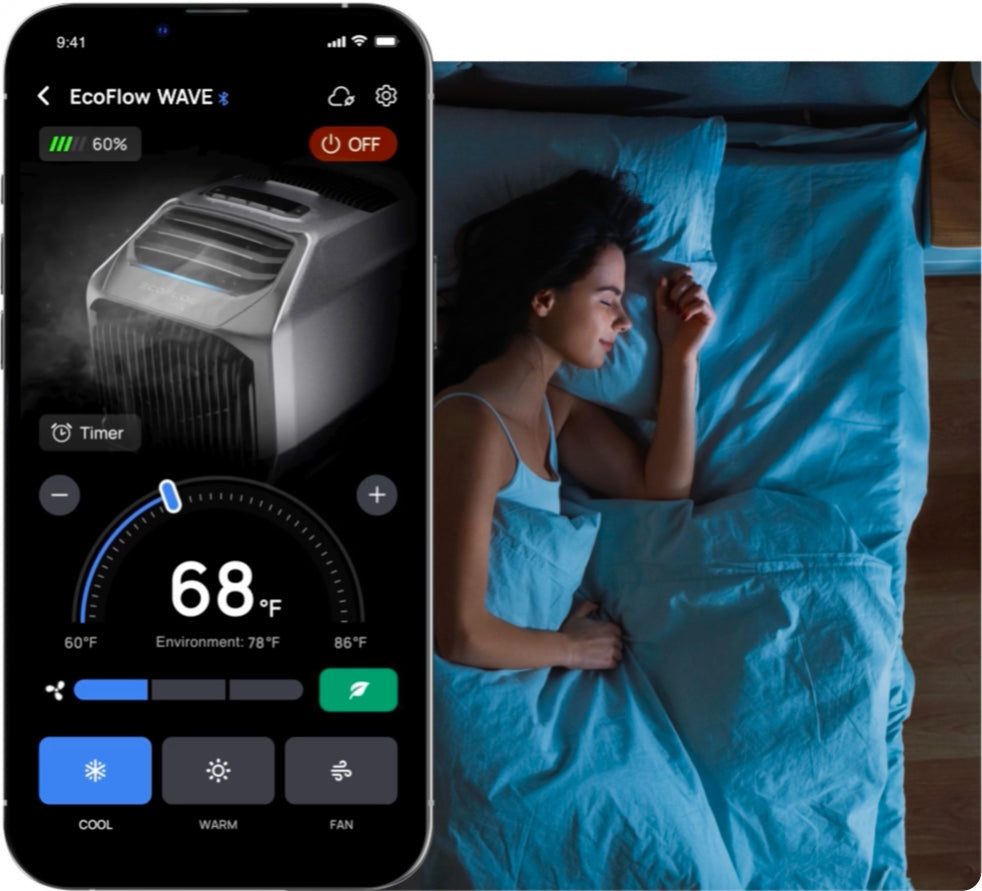 Eco Mode (8 hours of runtime)
Sleep Mode (As quiet as 44dB)
R290: A greener way to beat the heat
At EcoFlow, eco-friendliness meets ultimate comfort. WAVE 2 uses R290, a natural refrigerant that's clean, green, and perfect for a relaxing cooling experience. With lower global warming potential and no ozone emissions, it's the ideal way to stay cool and comfortable compared to traditional refrigerants while reducing your carbon footprint.
Charge fast, at home or on the go
WAVE 2—the ultimate air conditioner and heater that comes with a swappable battery! Charge it fast with AC, solar, a car, or power stations. Enjoy cool or warm air anytime, anywhere, with the flexibility of multiple charging options.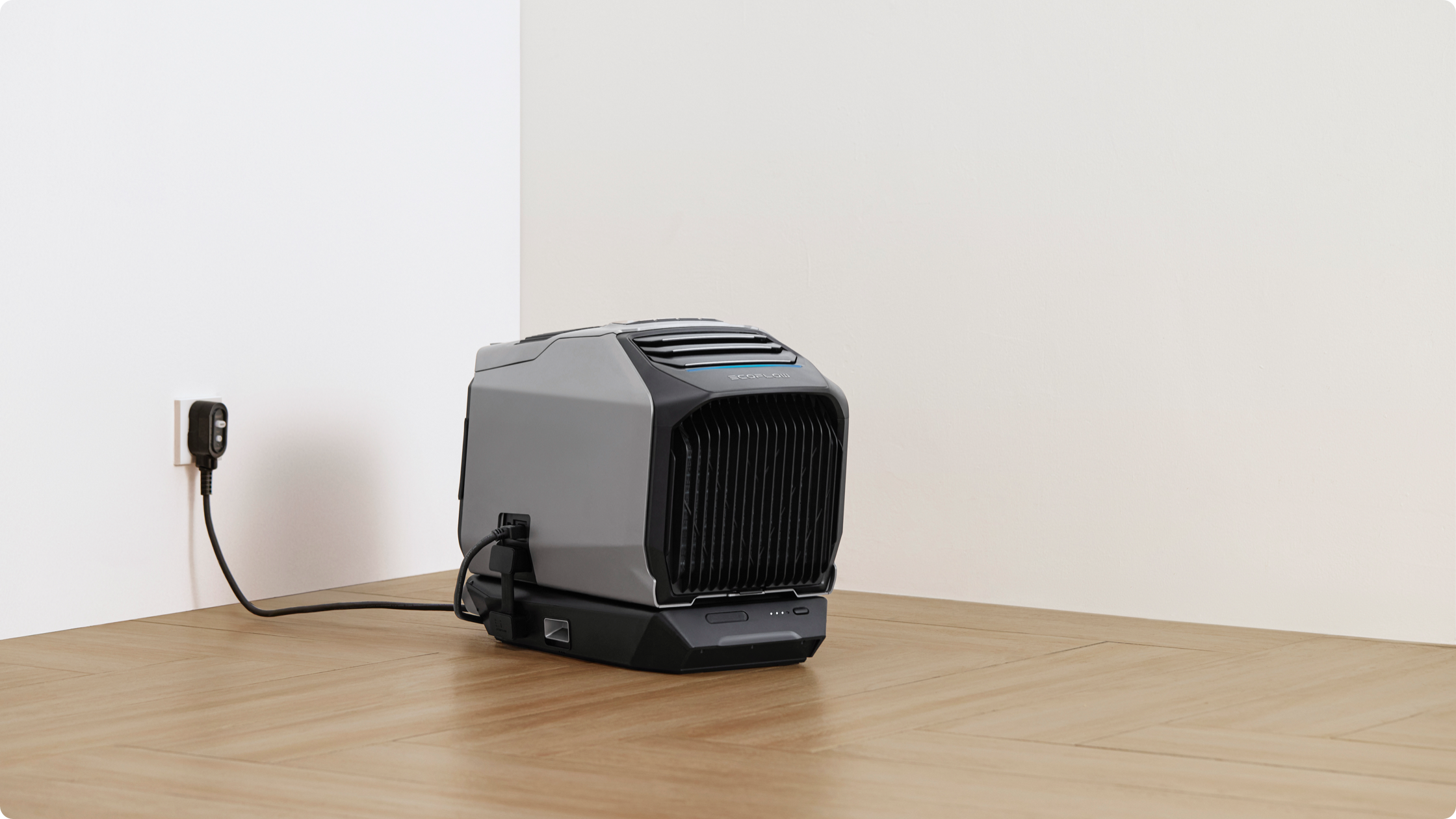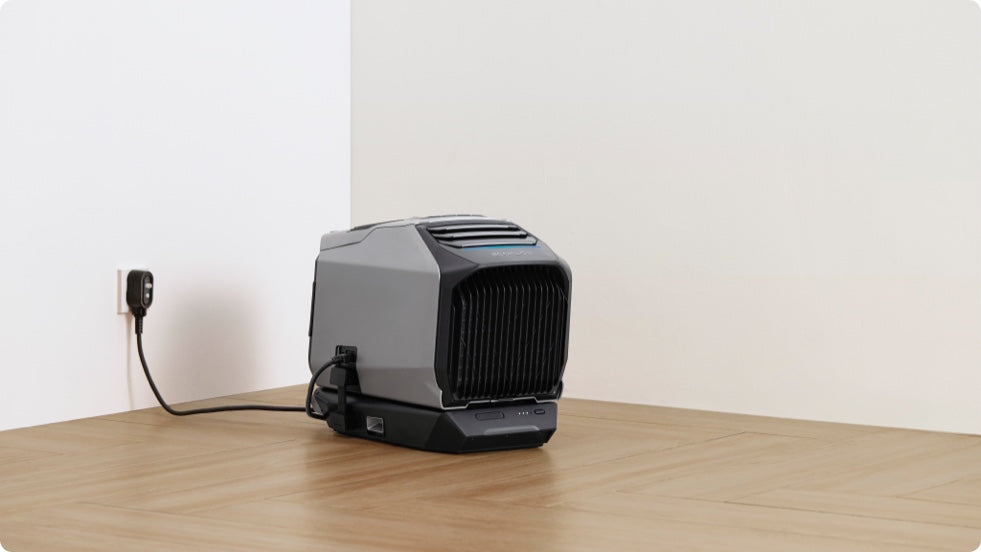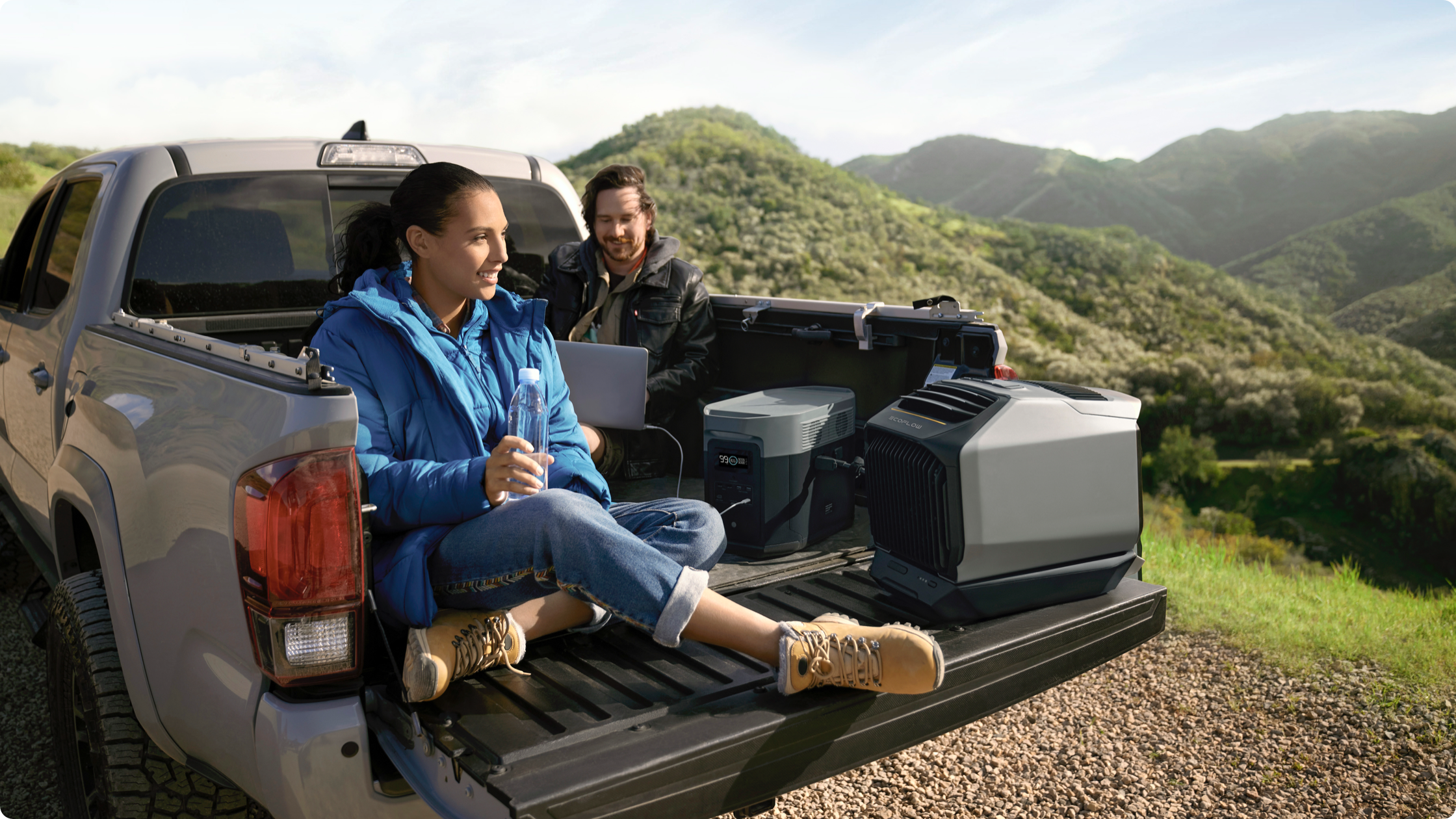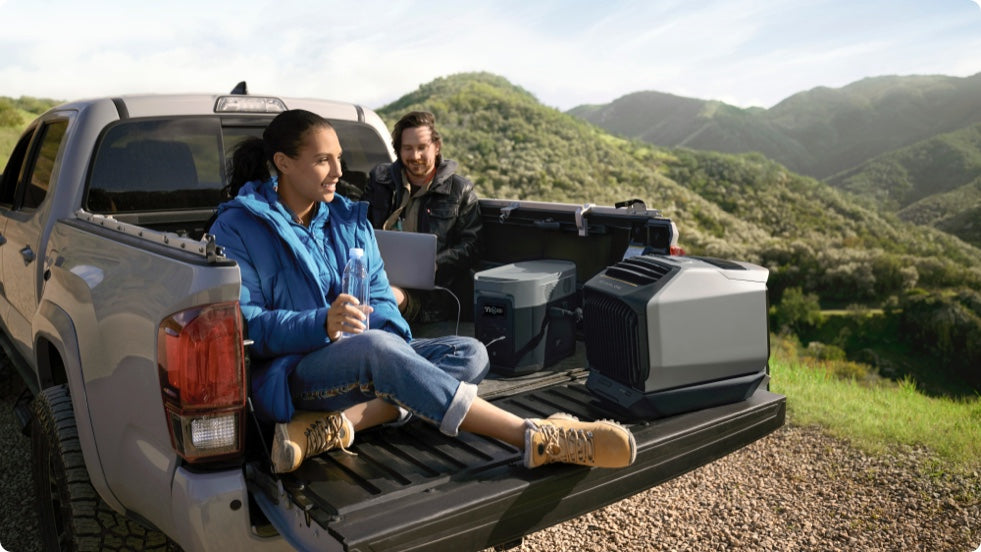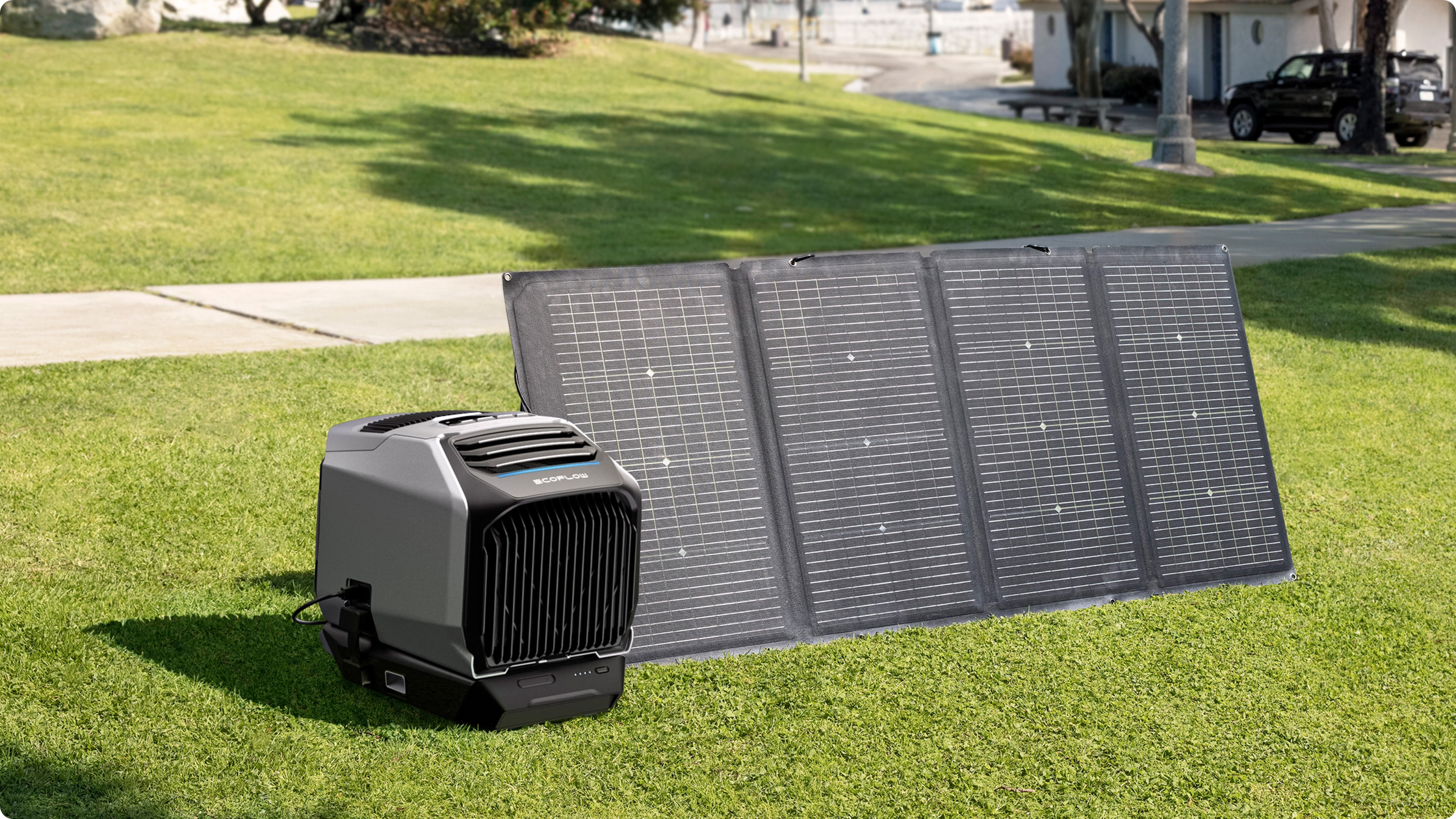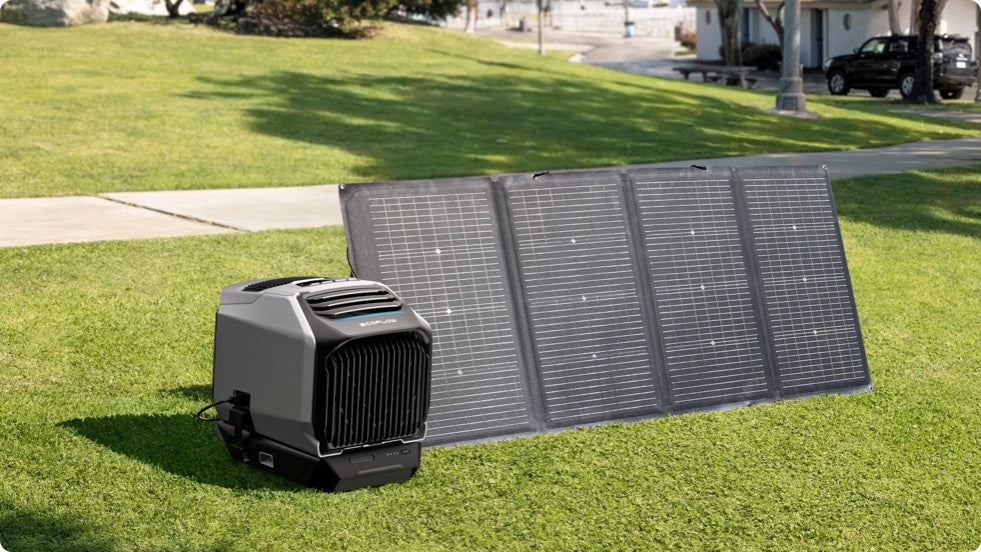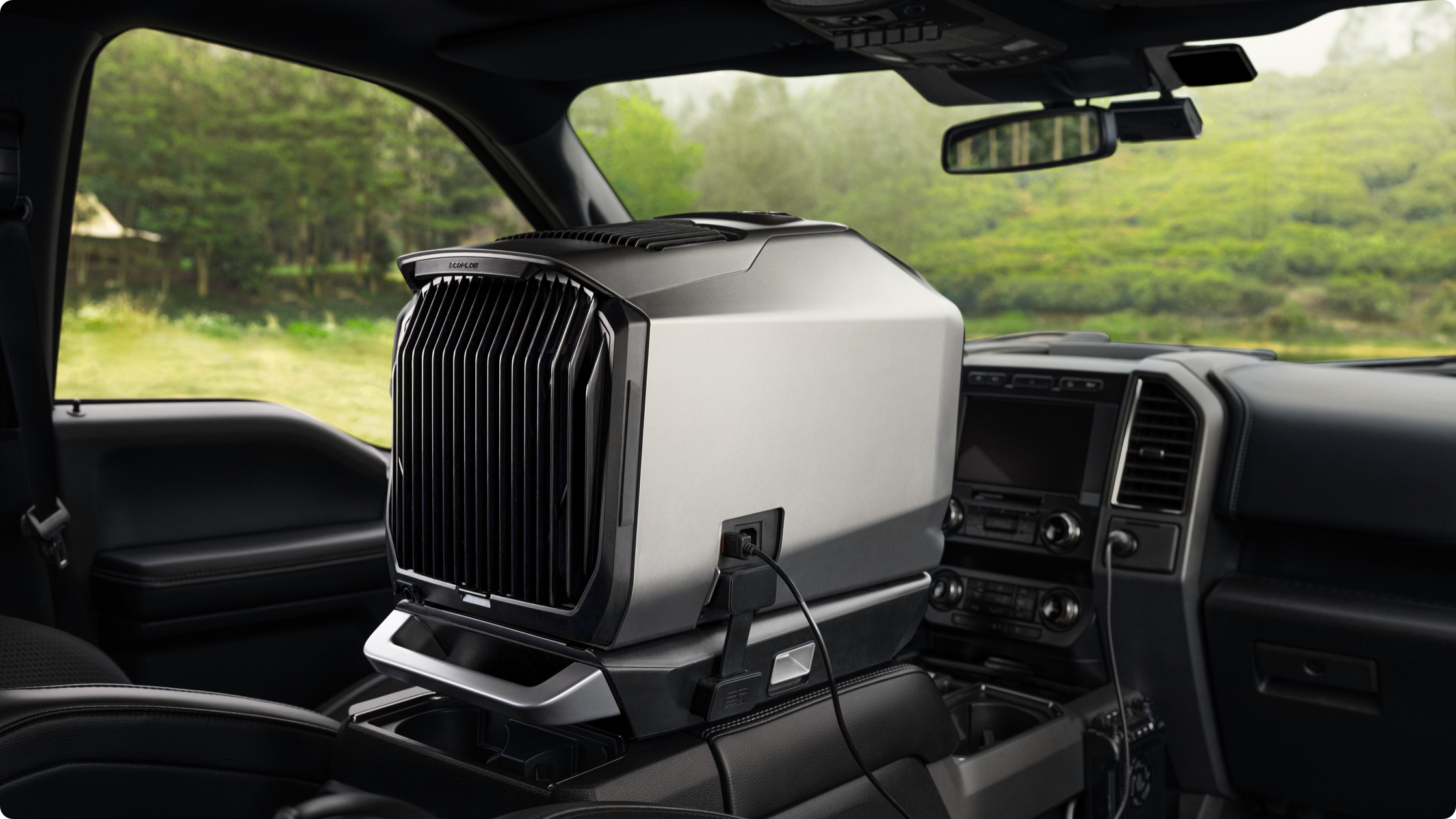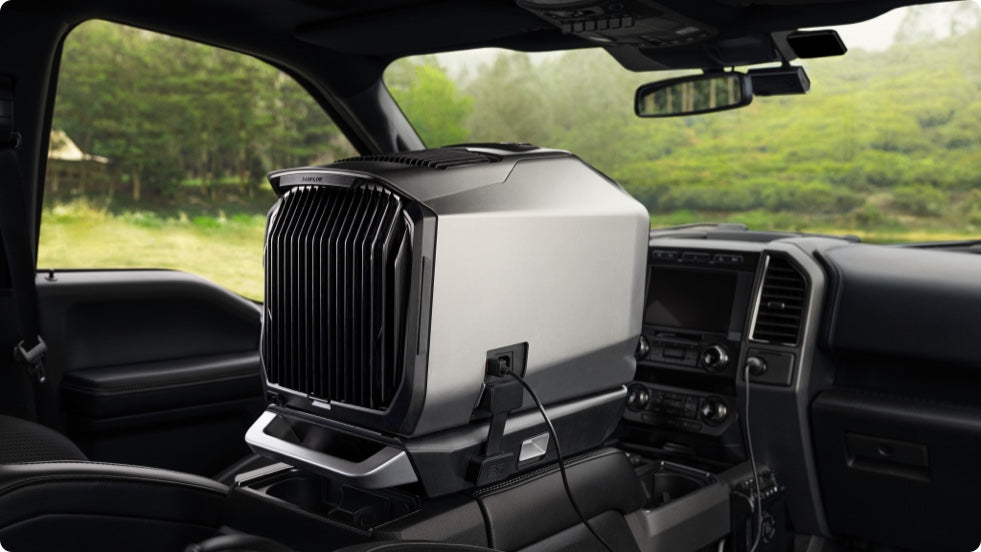 AC
Power Station
Solar
Car
Part of an ever-growing ecosystem
WAVE 2 is just the start. Pair with an EcoFlow DELTA 2 / DELTA Max or their extra batteries and get an astonishing 7-14hr run time in Eco Mode. Compared to using other portable power stations, it's 28% more efficient. You can also use any portable power station with a 820W input to charge your WAVE 2.
Powerful portability, according to your needs
It's the most powerful air conditioner of its size by a long shot. Carry it anywhere and attach ducts for directed, efficient cooling. Ideal for tents, RV windows, or placing your unit at a distance.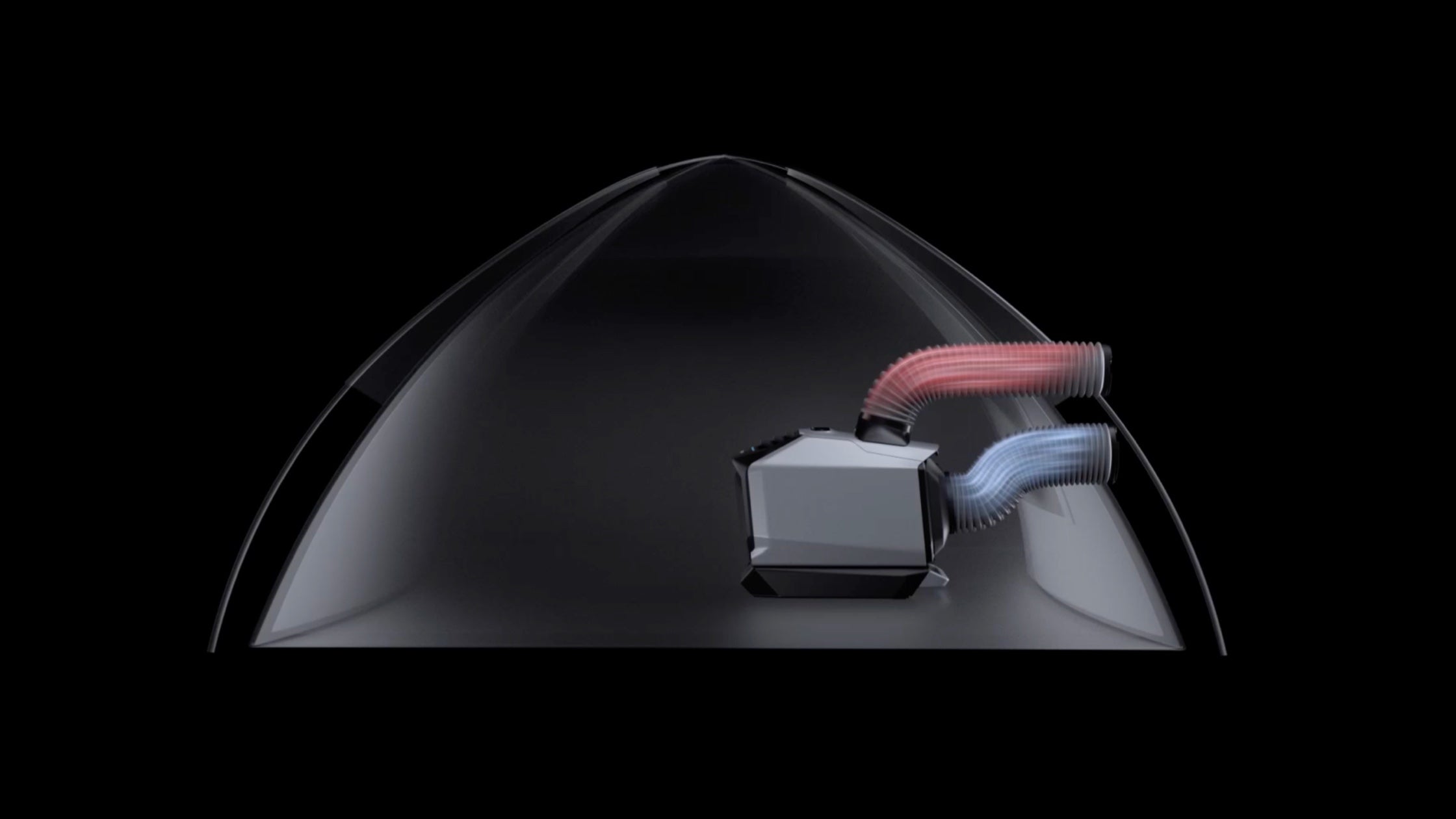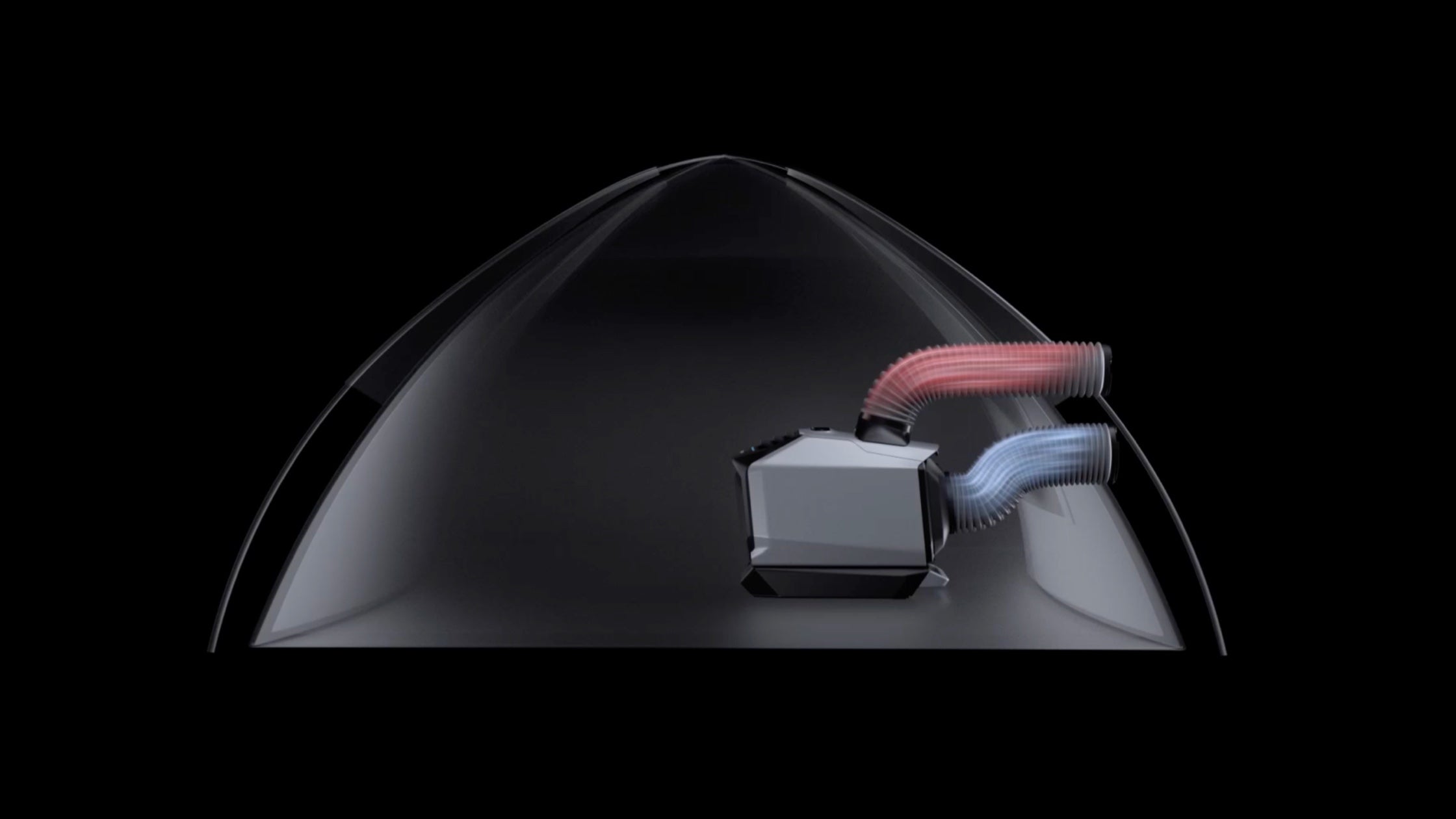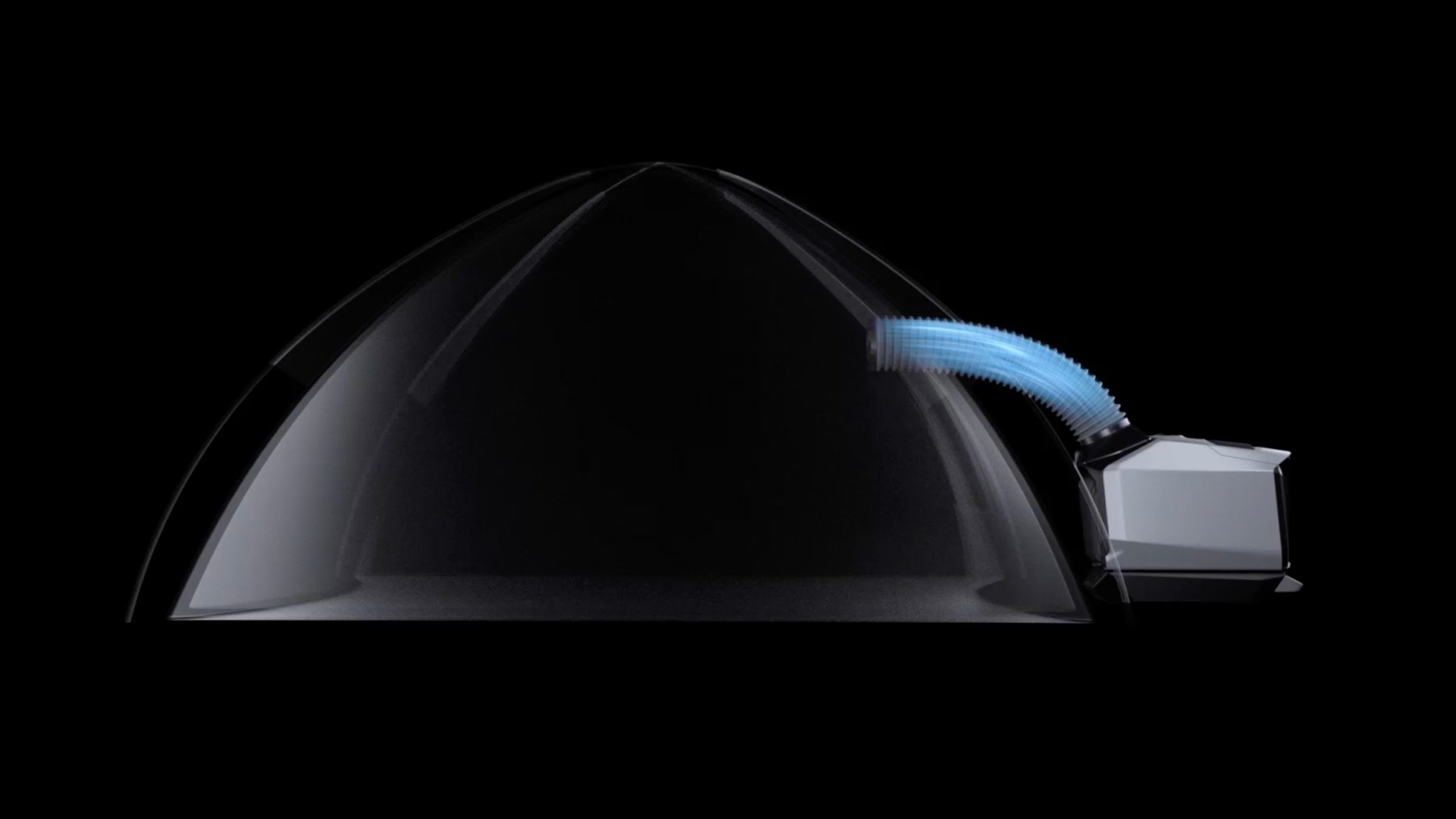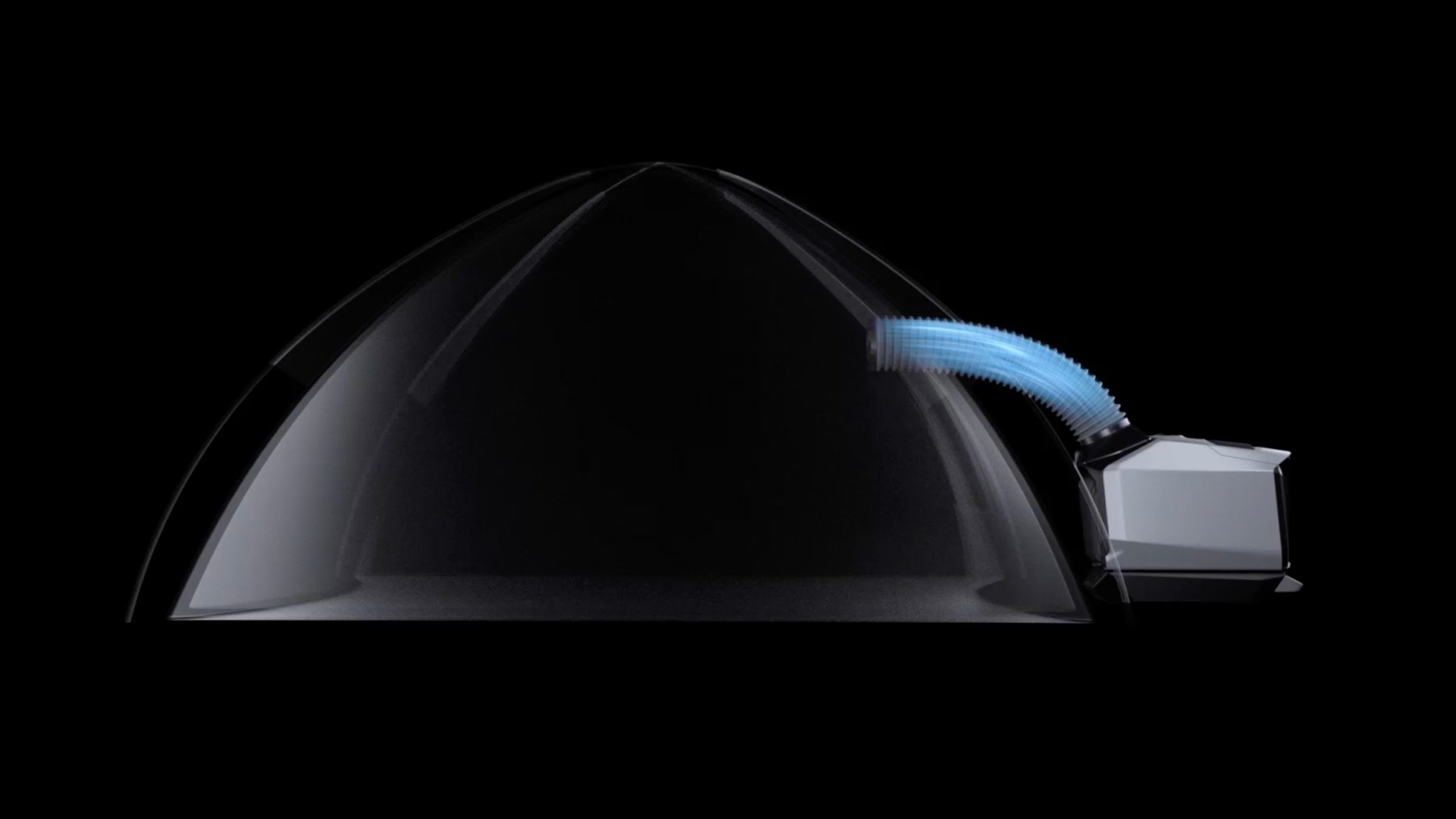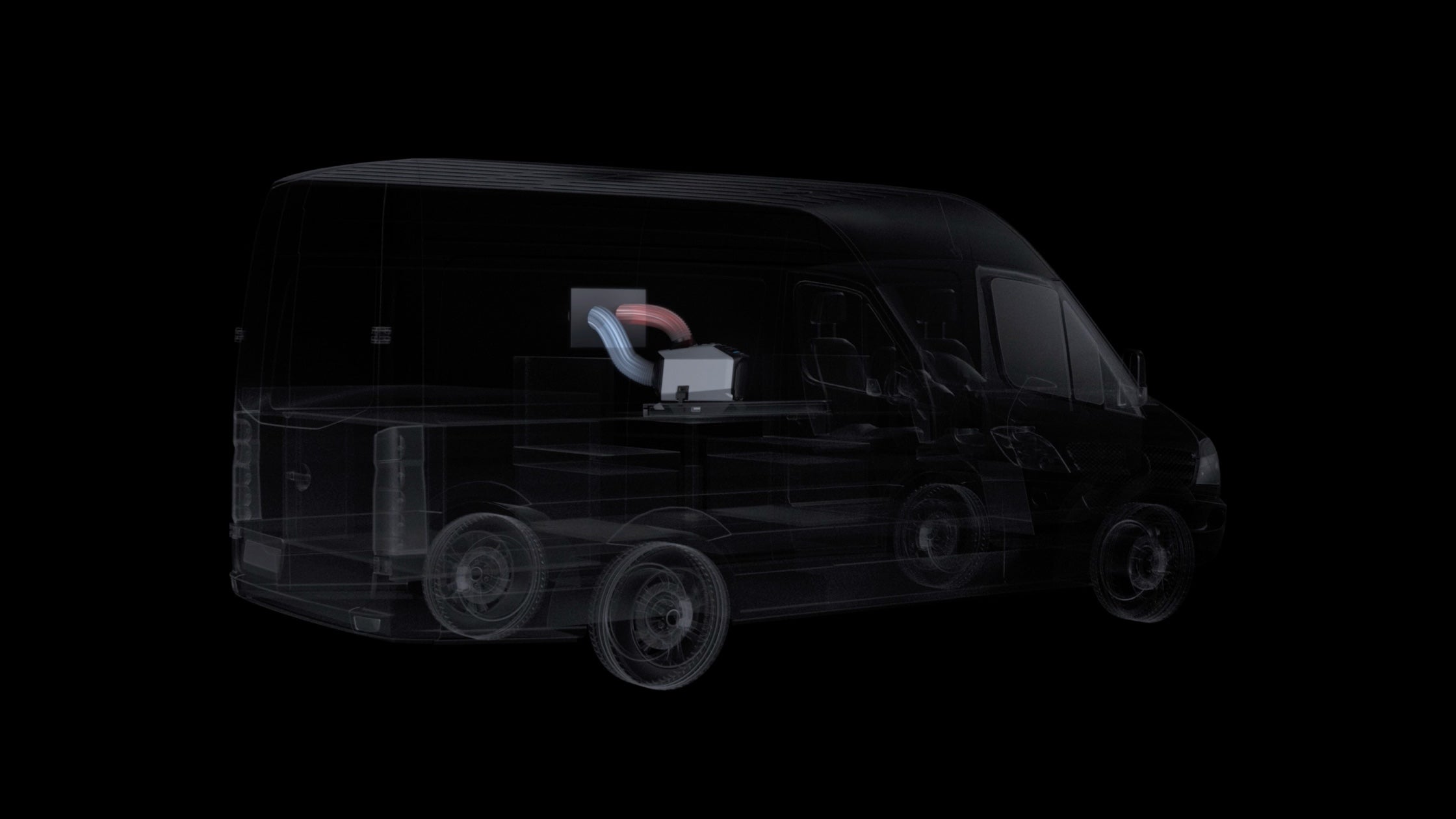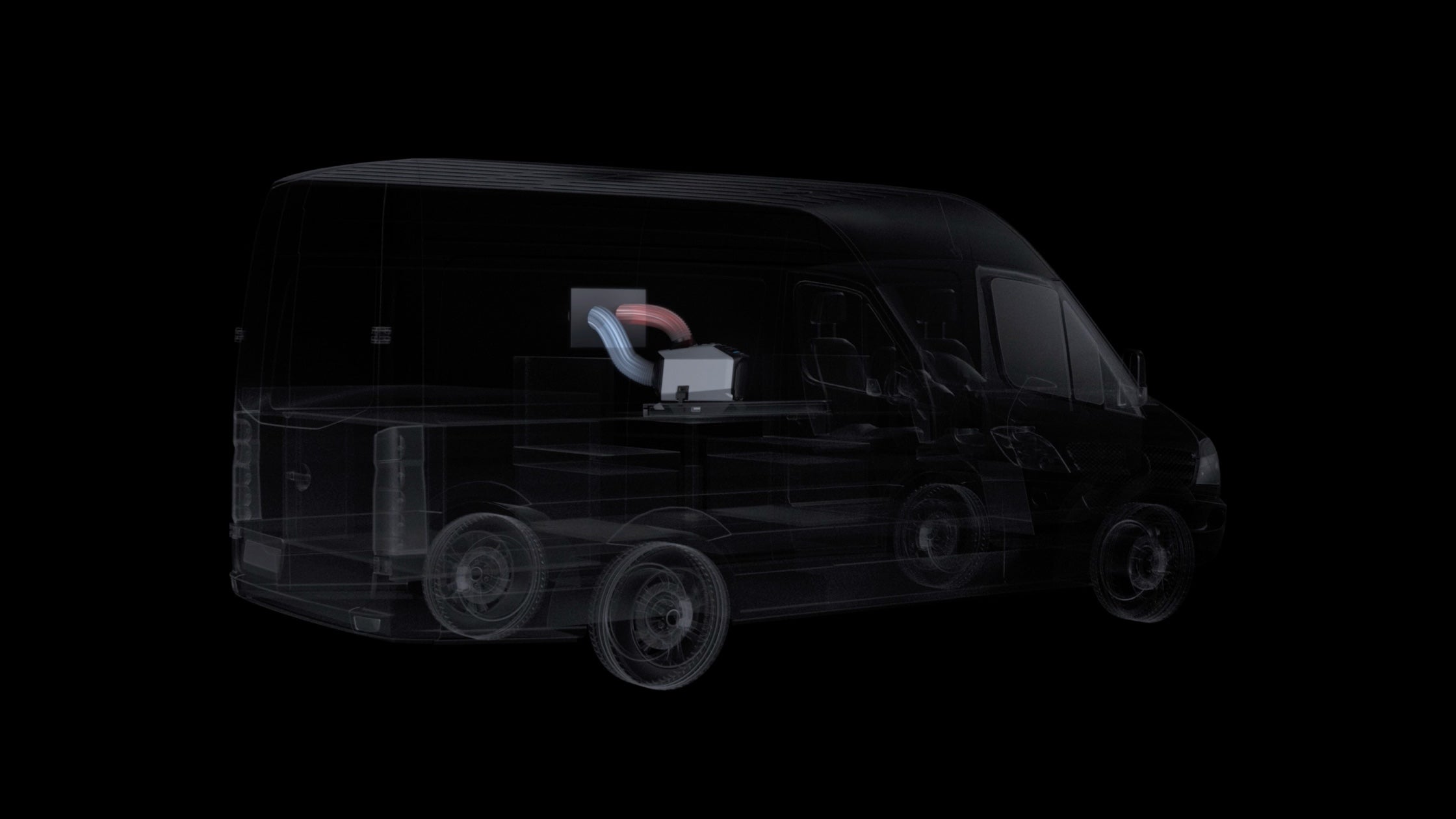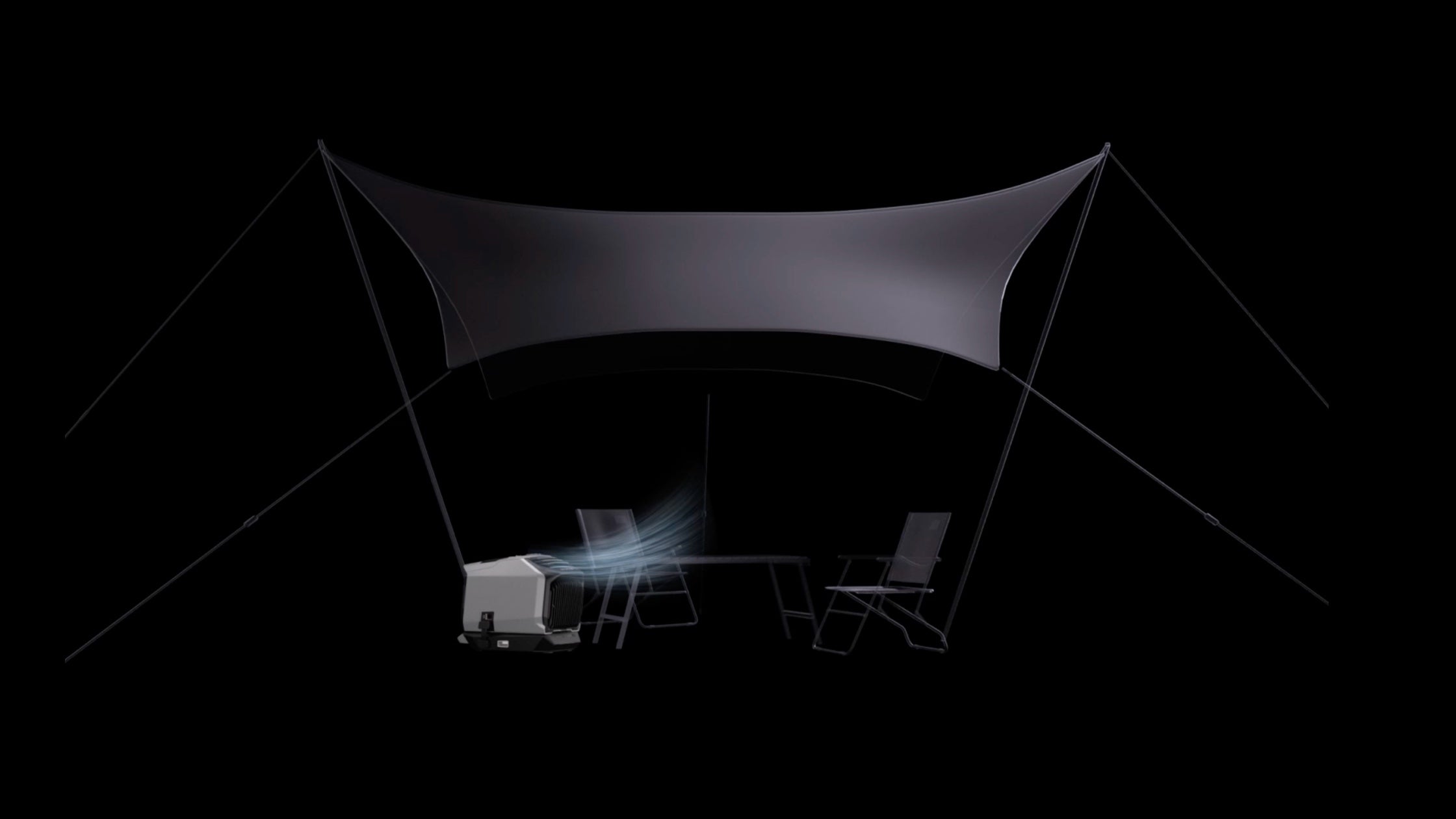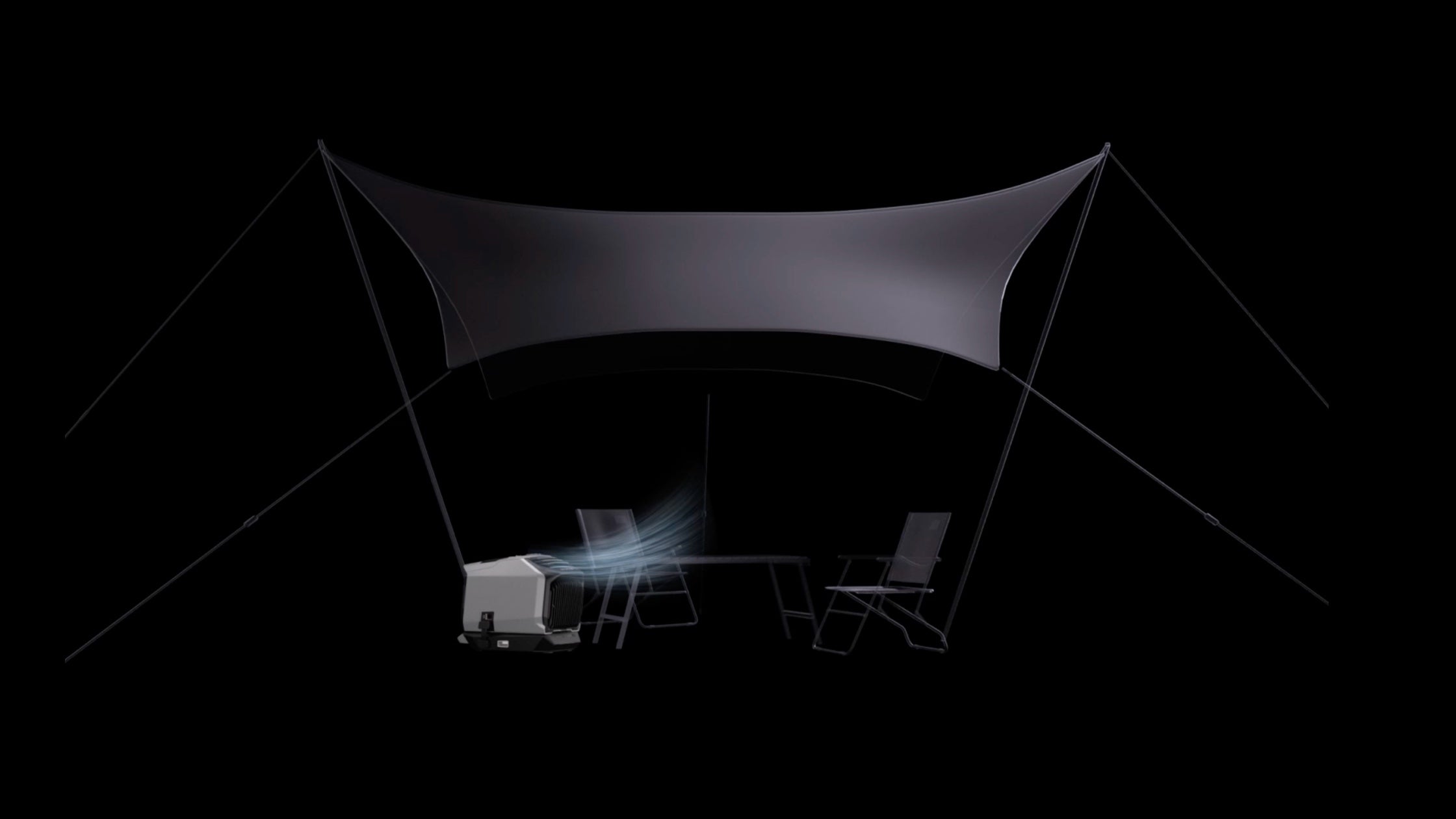 Air outlet duct (single)
Exhaust air ducts (dual)
Exhaust air ducts (dual) with window vent board
Or accessory-free anywhere
Specs
AC Input
100/240V, 50/60Hz, 820W Max
Car Charging Input
96W/192W (12/24V, 8A Max)
Net Weight
Approximately 14.5 kg (32.0 lbs)
Dimensions
518 × 297 × 336 mm (20.4 × 11.7 × 13.2 in)
Wi-Fi
This product supports 2.4G Wi-Fi only
No-Drain Function
Supported (in cooling state)
Rated Cooling Input Power (AC/DC)
Rated Heating Input Power (AC/DC)
Ambient Temperature for Storage
Temperature Setting Range