Convert sunlight into clean, renewable energy using 400W portable solar panels, perfect for camping, RVs, and home use.


Universal
Seamless


Foldable


Portable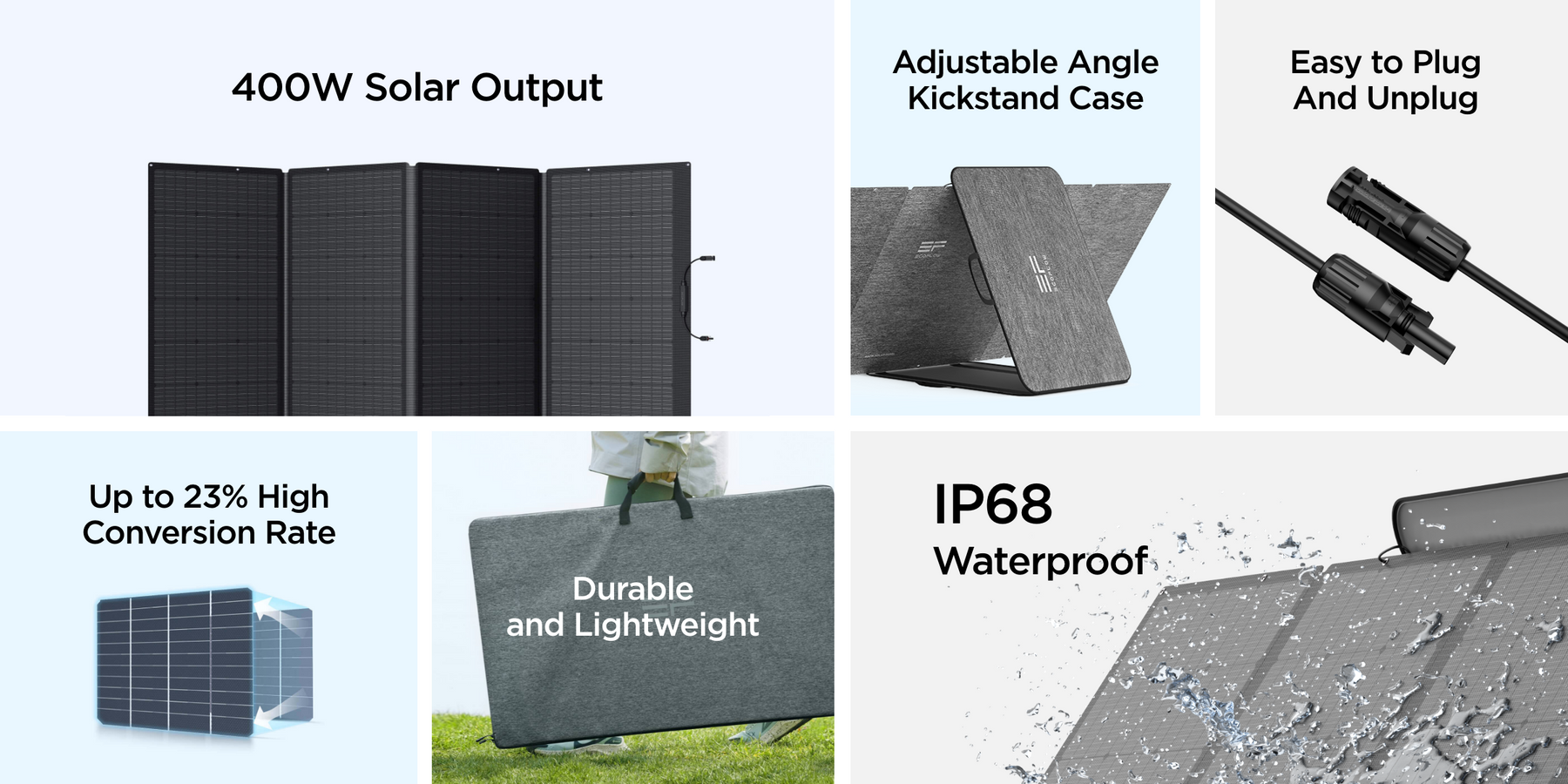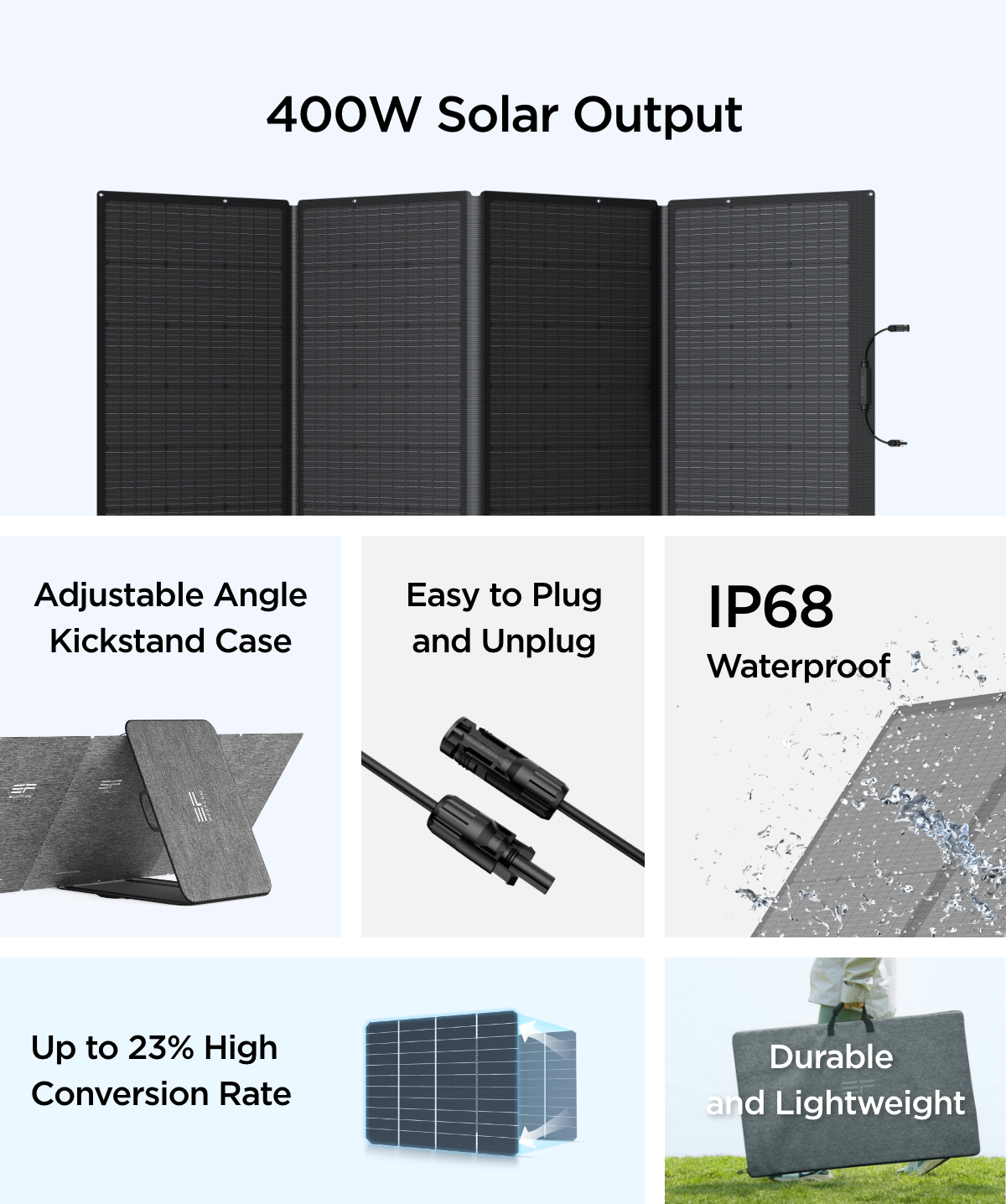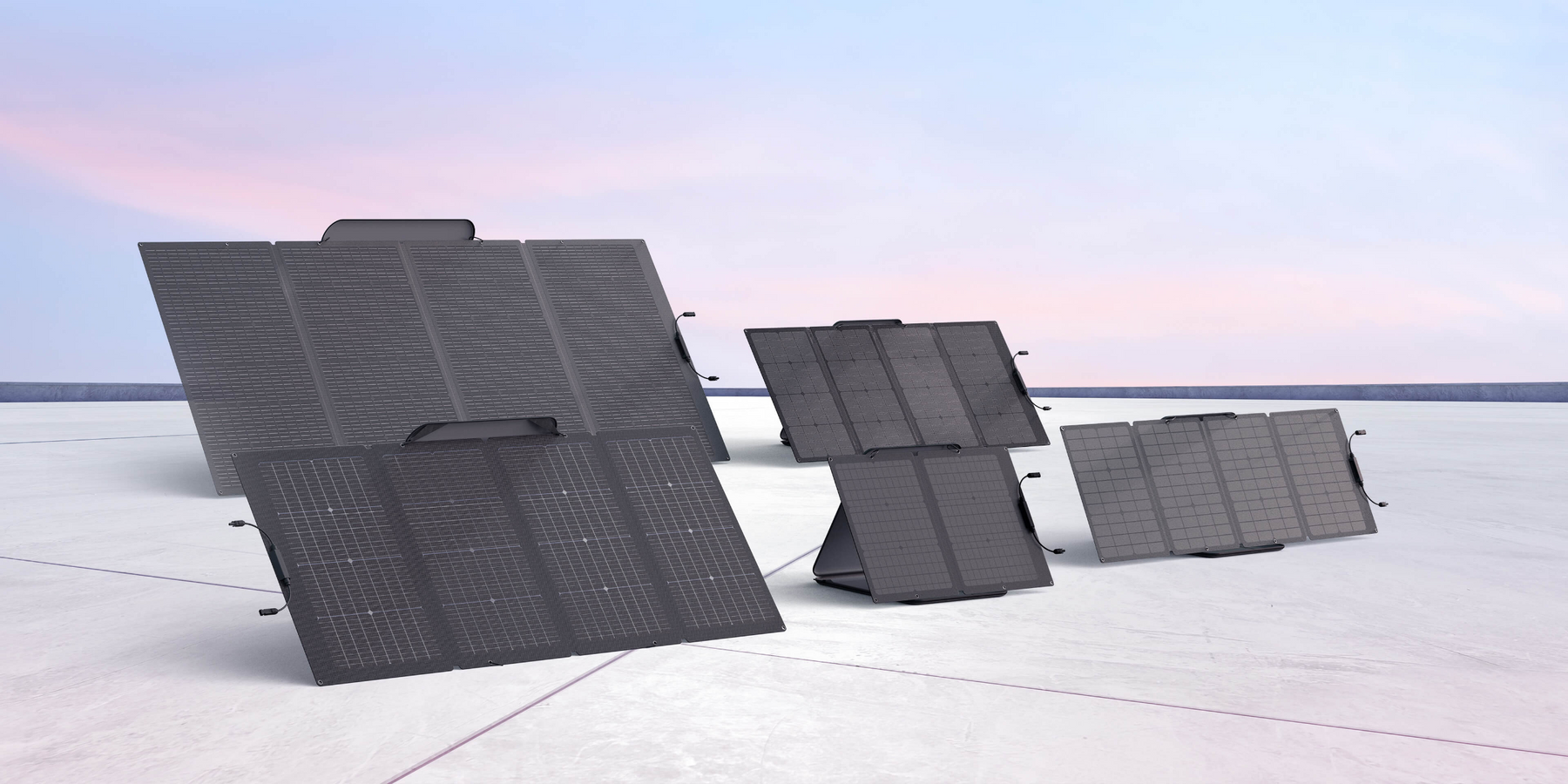 400W Portable Solar Panels
Our 400W portable solar panel offers high solar output, conversion efficiency rating, and a convenient folding design so it's ready to grab and go at any time.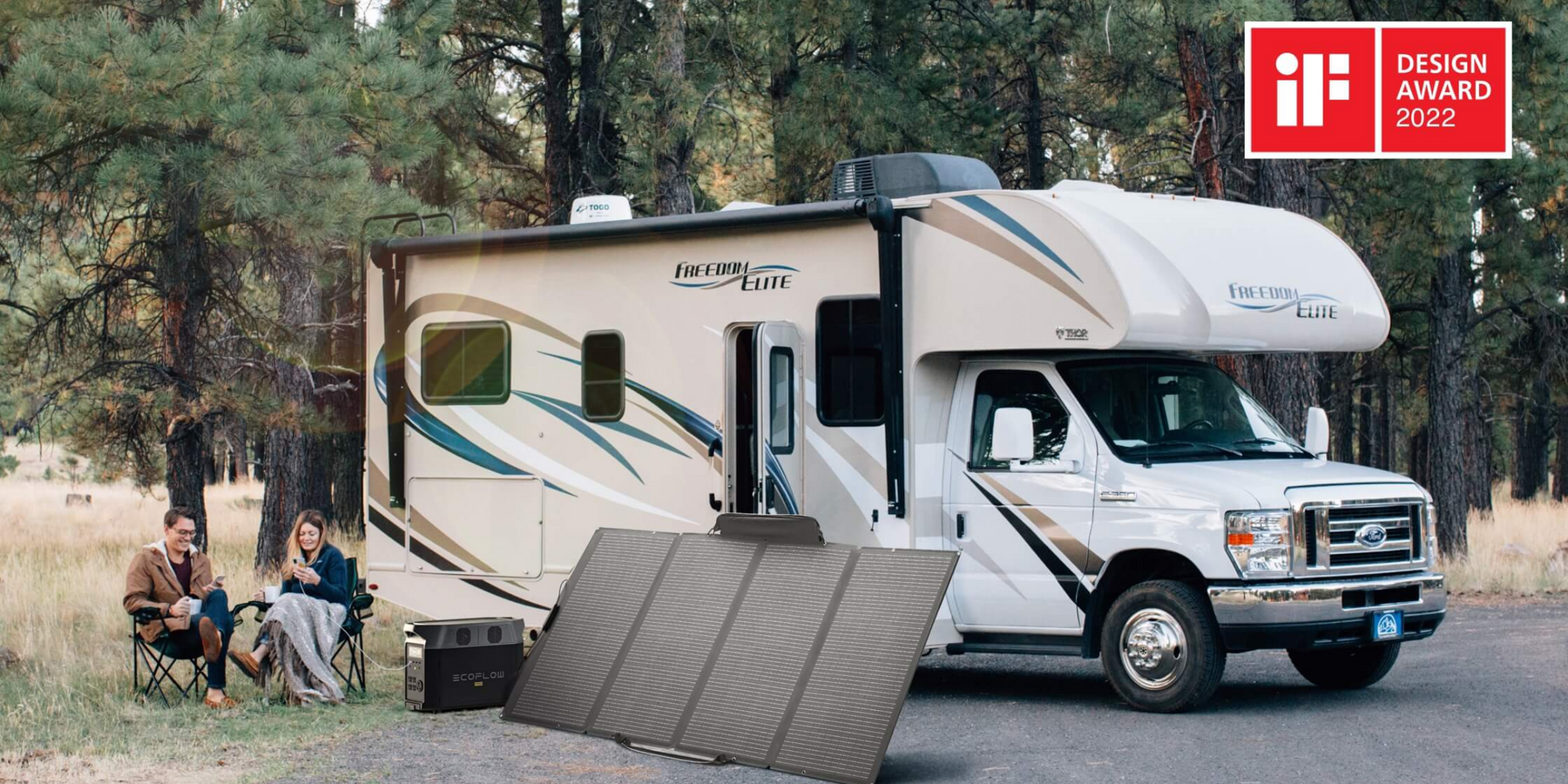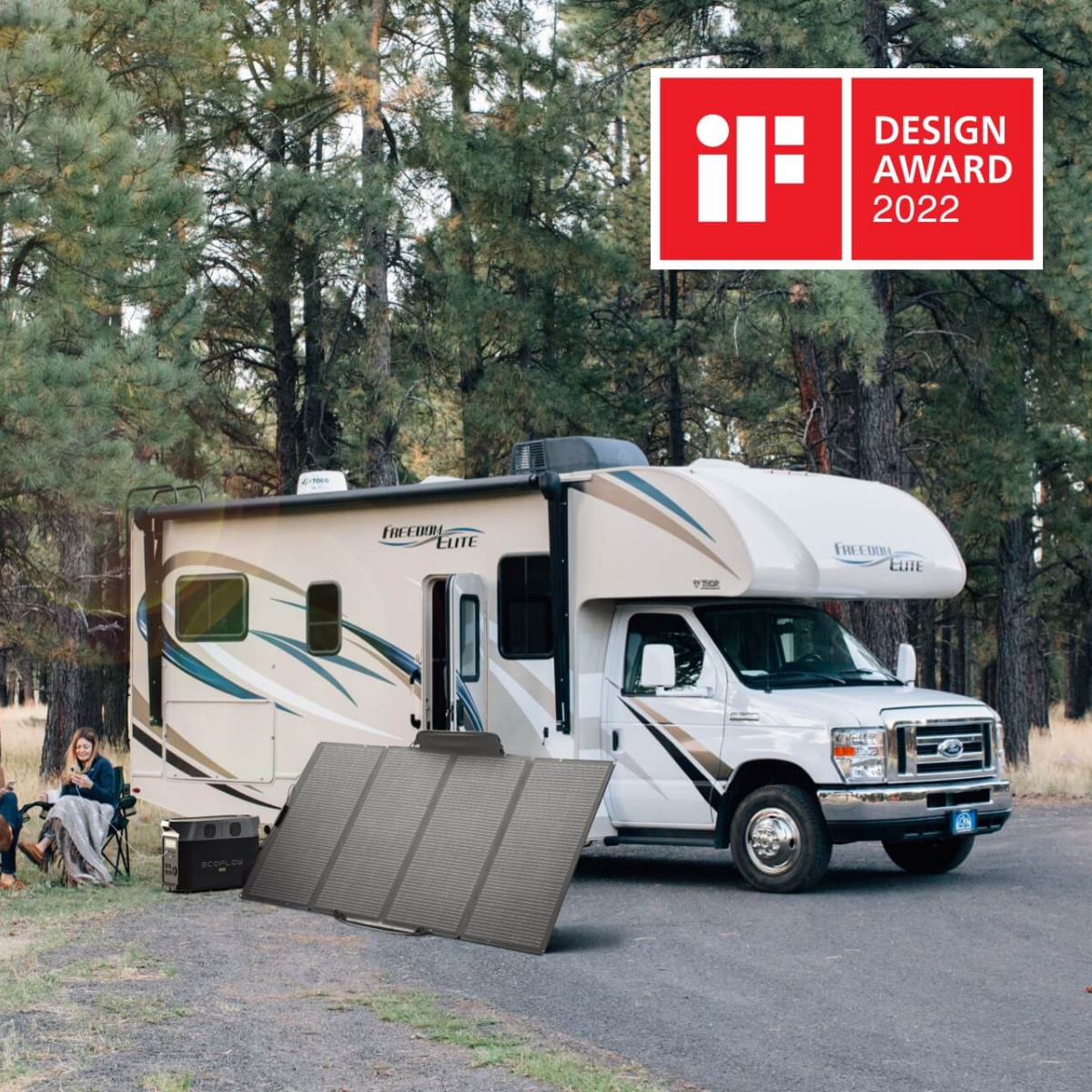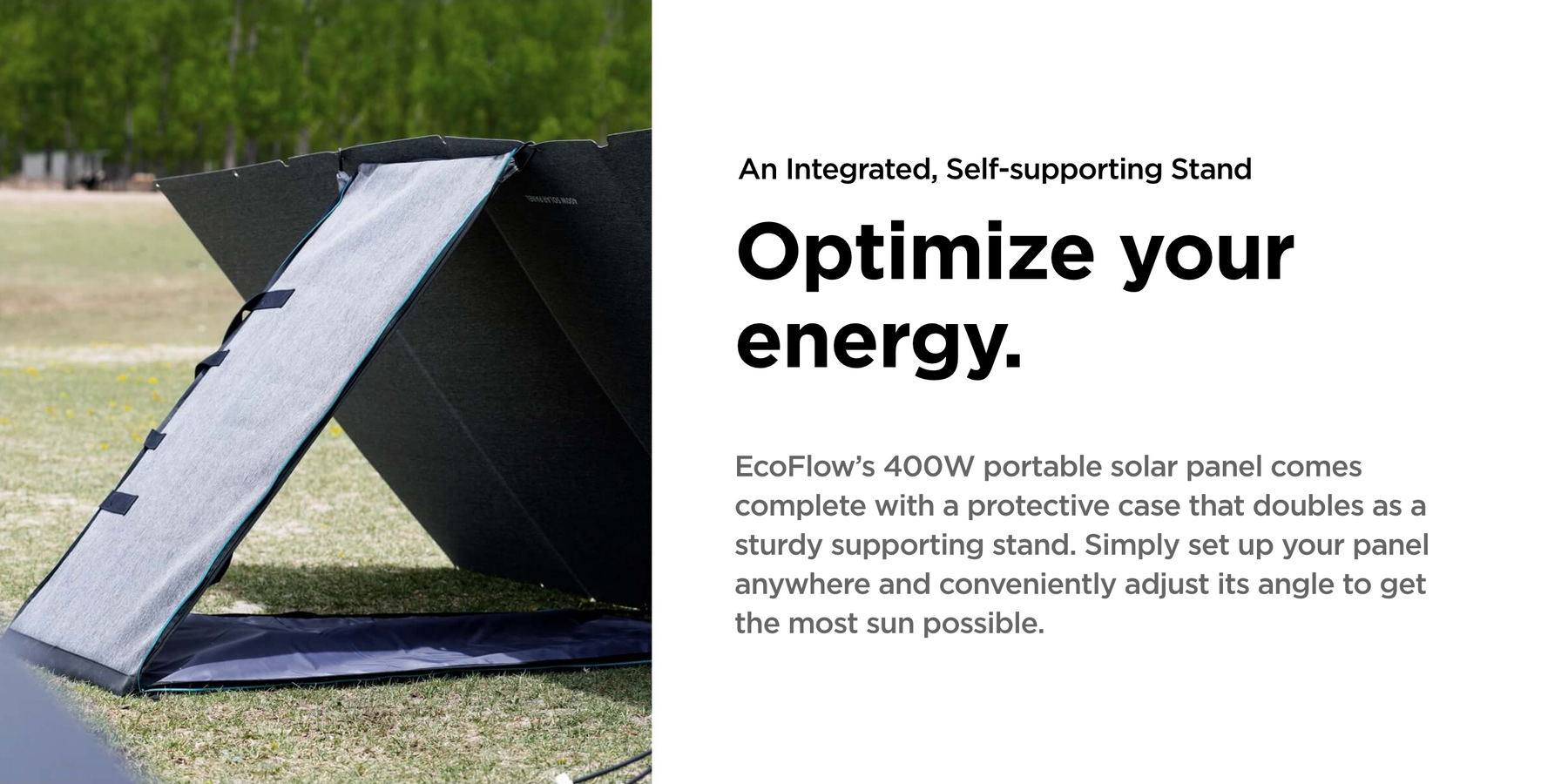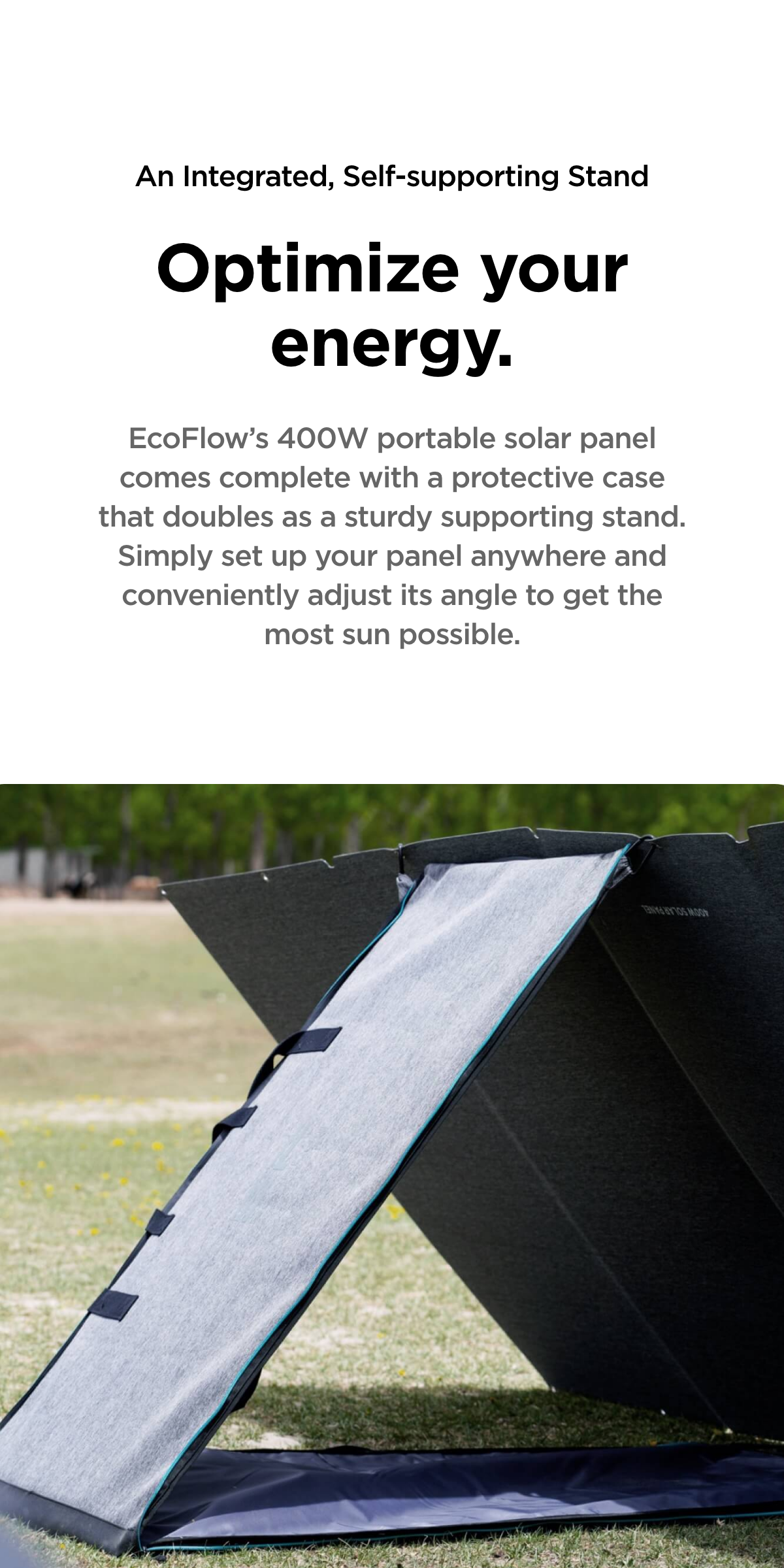 Ready for the outdoors.
Made from durable and flexible materials, the portable solar panel is perfect for off-grid living and travel. Its multi-layered design offers high impact resistance for the rugged outdoors, while its 27.5 lb light-weight means effortless carrying to a campsite. A rigid layer embedded in the carry case protects the panel from overbending when you carry or store it.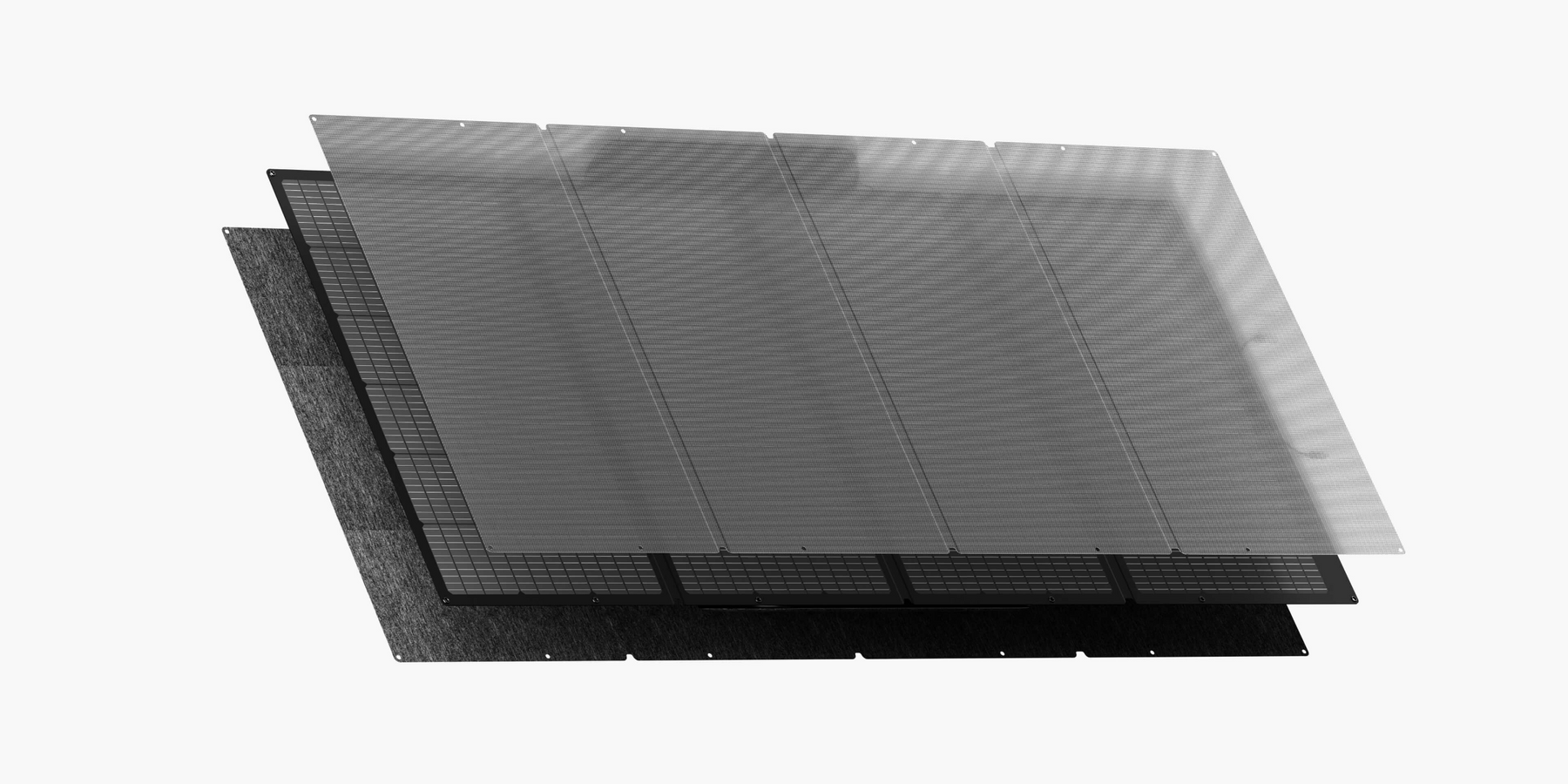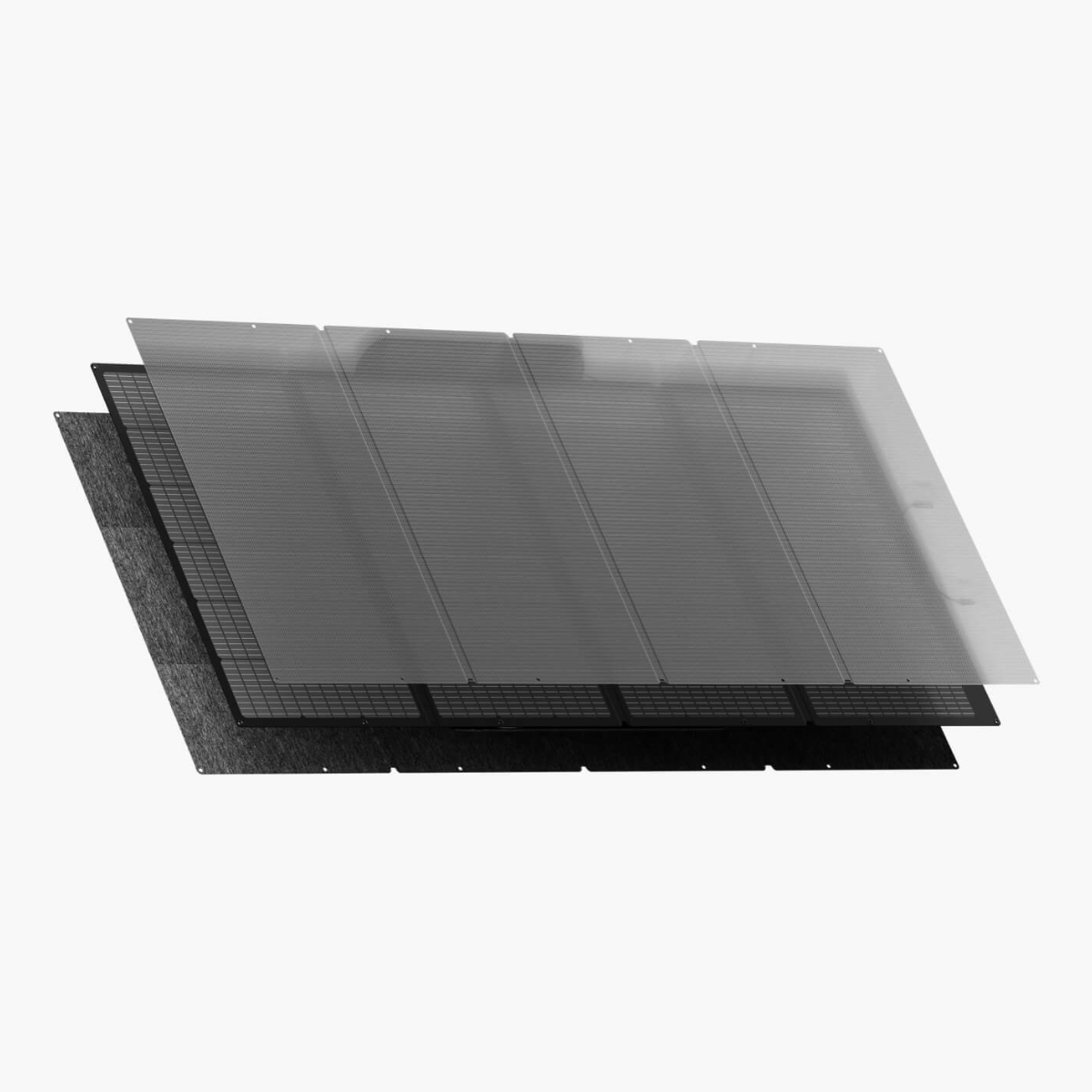 Built to weather the storm.
Our 400W portable solar panel can carry on collecting energy even during a downpour. With a protective ETFE film and a high IP resistance level of 68, the solar cells can withstand environments from humid and wet to dry and dusty.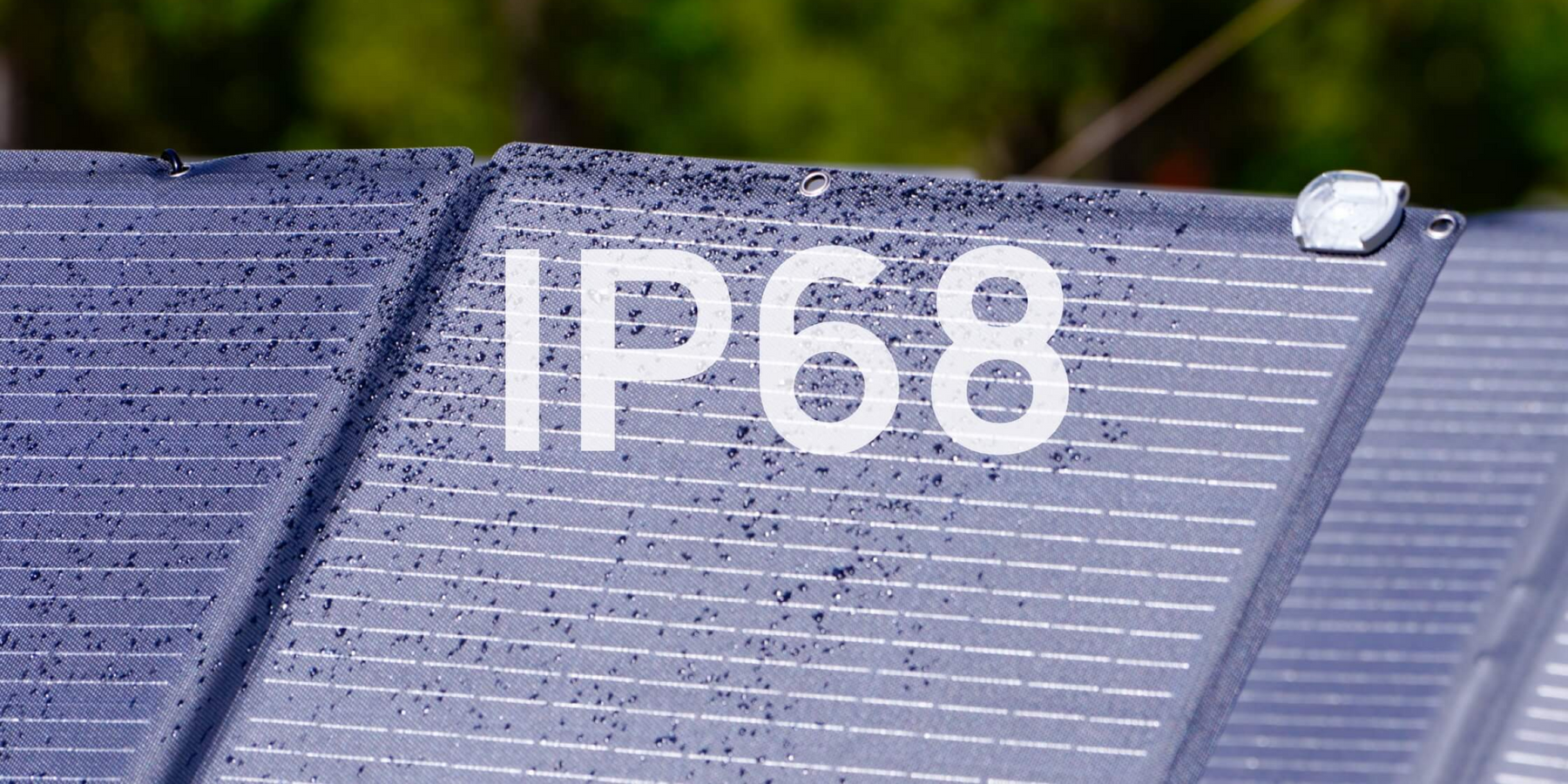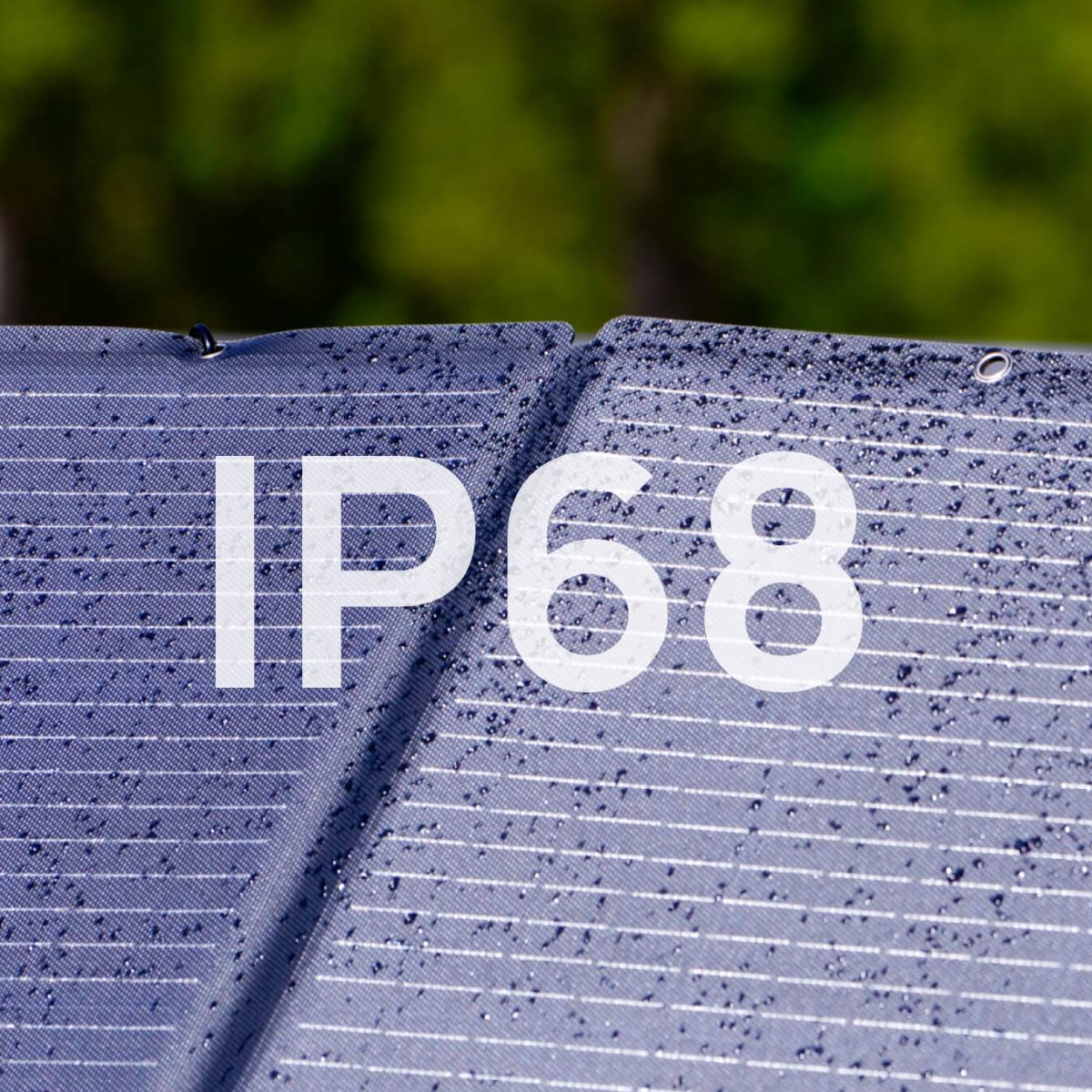 Take solar power on the go.
EcoFlow's 400W solar panel is a camping or RV must-have. The compact design saves valuable space for your other travel essentials. When you're ready to head off on your next adventure, simply collapse the panel down to store in your van or car.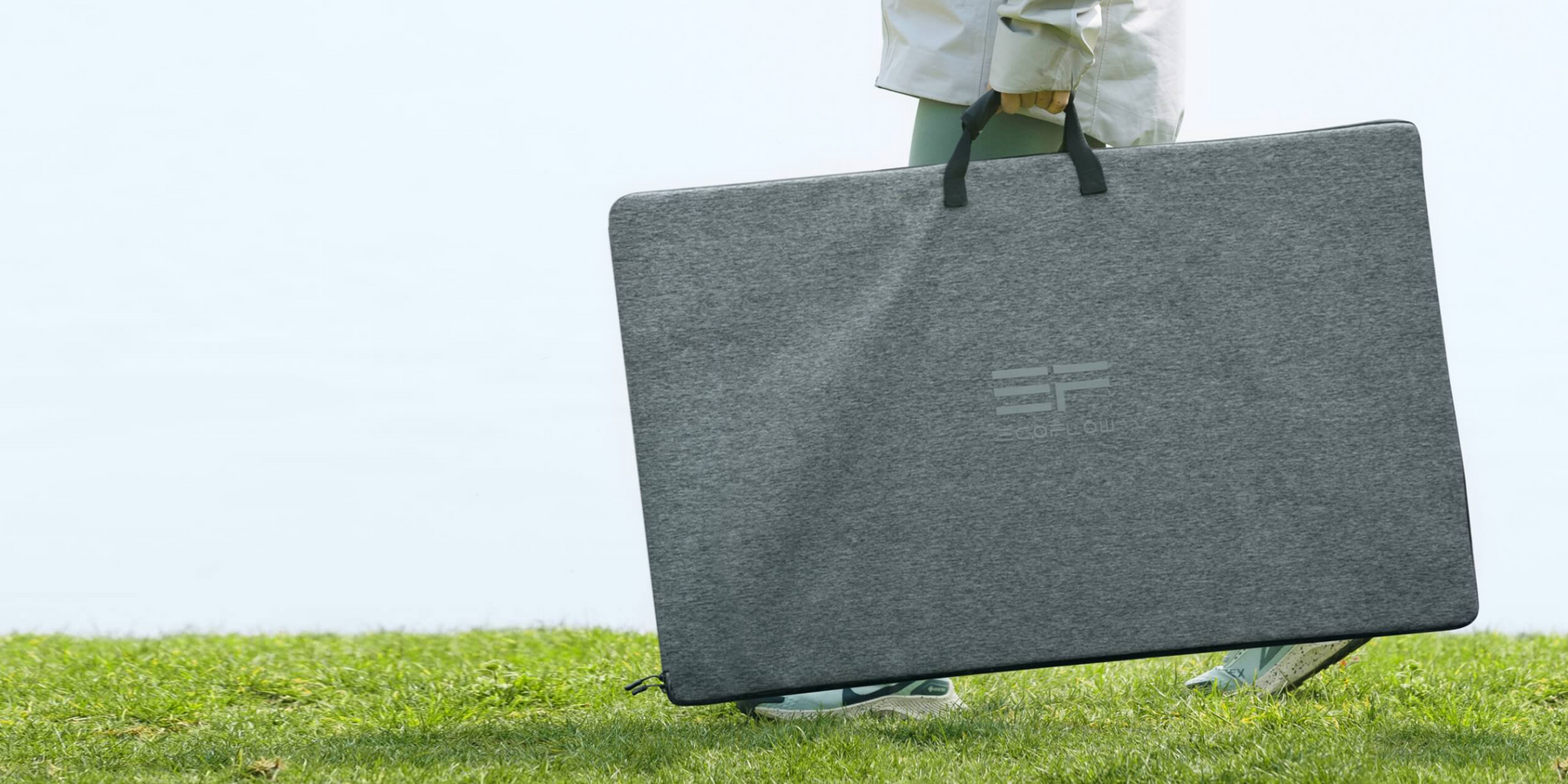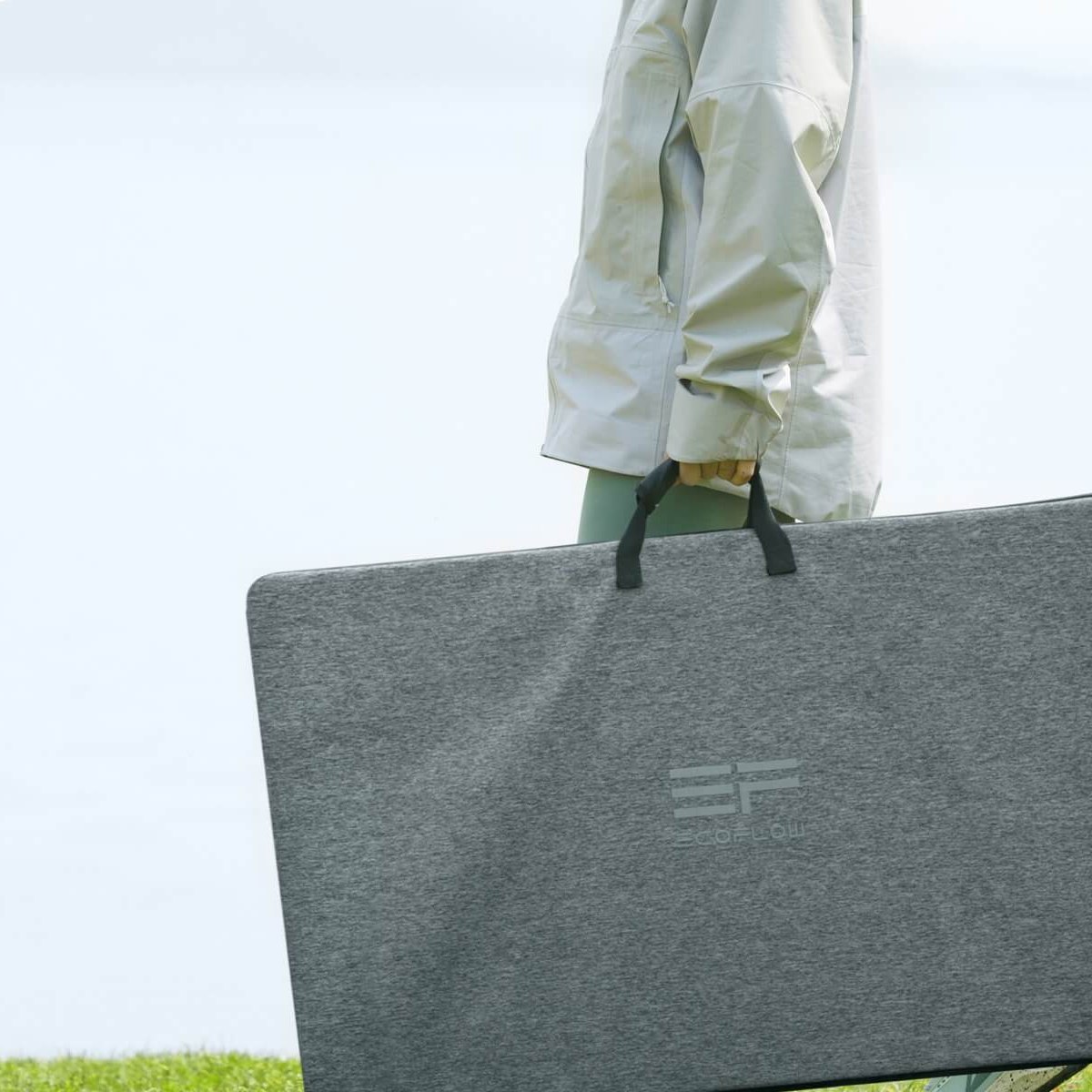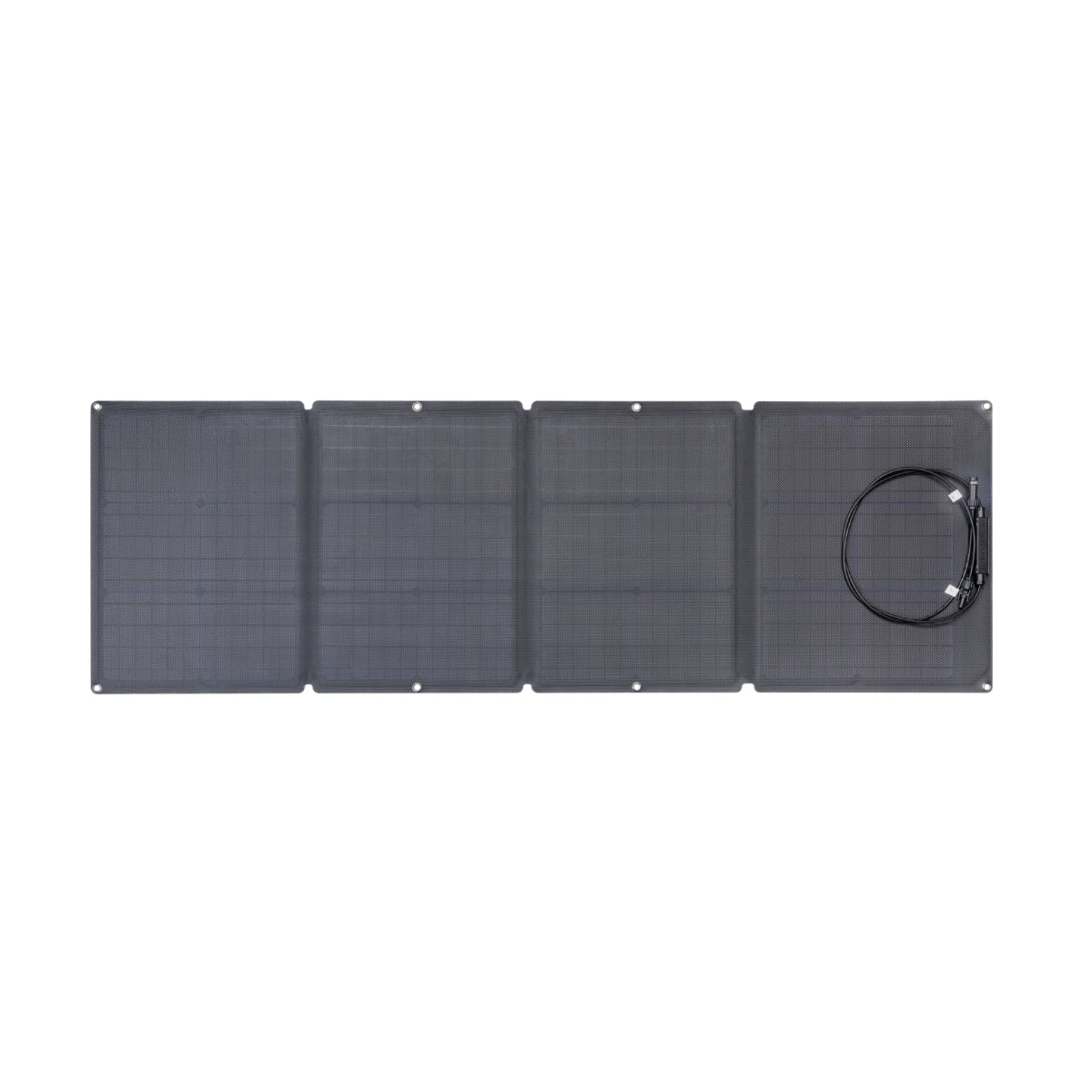 110W Solar Panel
Rated Power:110 Watts
Unfolded : 62.5 x 20.2 x 1.0 in
Efficiency : 21-22%
Warranty : 12 Months
$499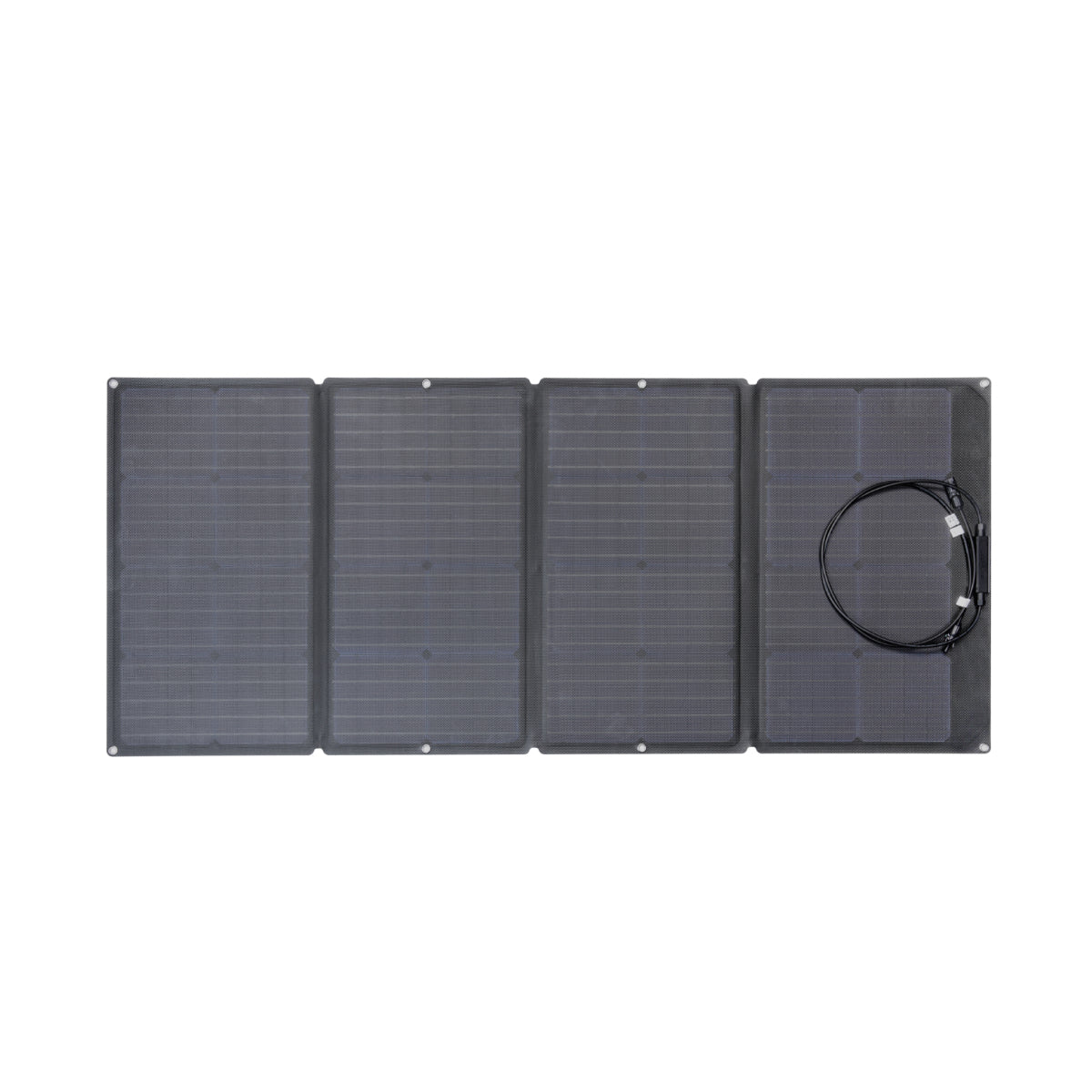 160W Solar Panel
Rated Power:160 Watts
Unfolded : 61.8 x 26.8 x 1.0 in
Efficiency : 21-22%
Warranty : 12 Months
$599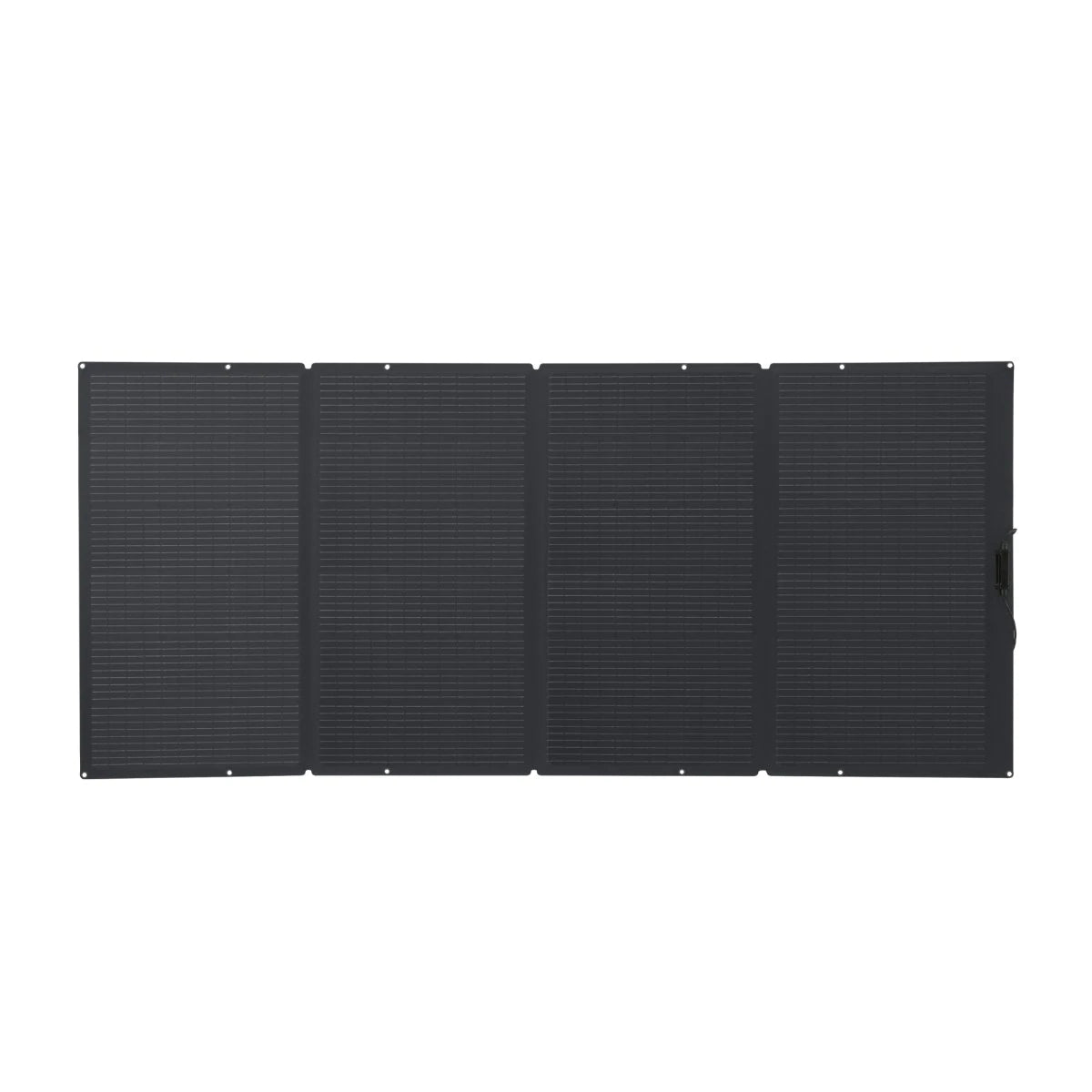 400W Solar Panel
Rated Power:400 Watts
Unfolded : 93.1 x 43.7 x 1.0 in
Efficiency : 22%
Warranty : 12 Months
$1,399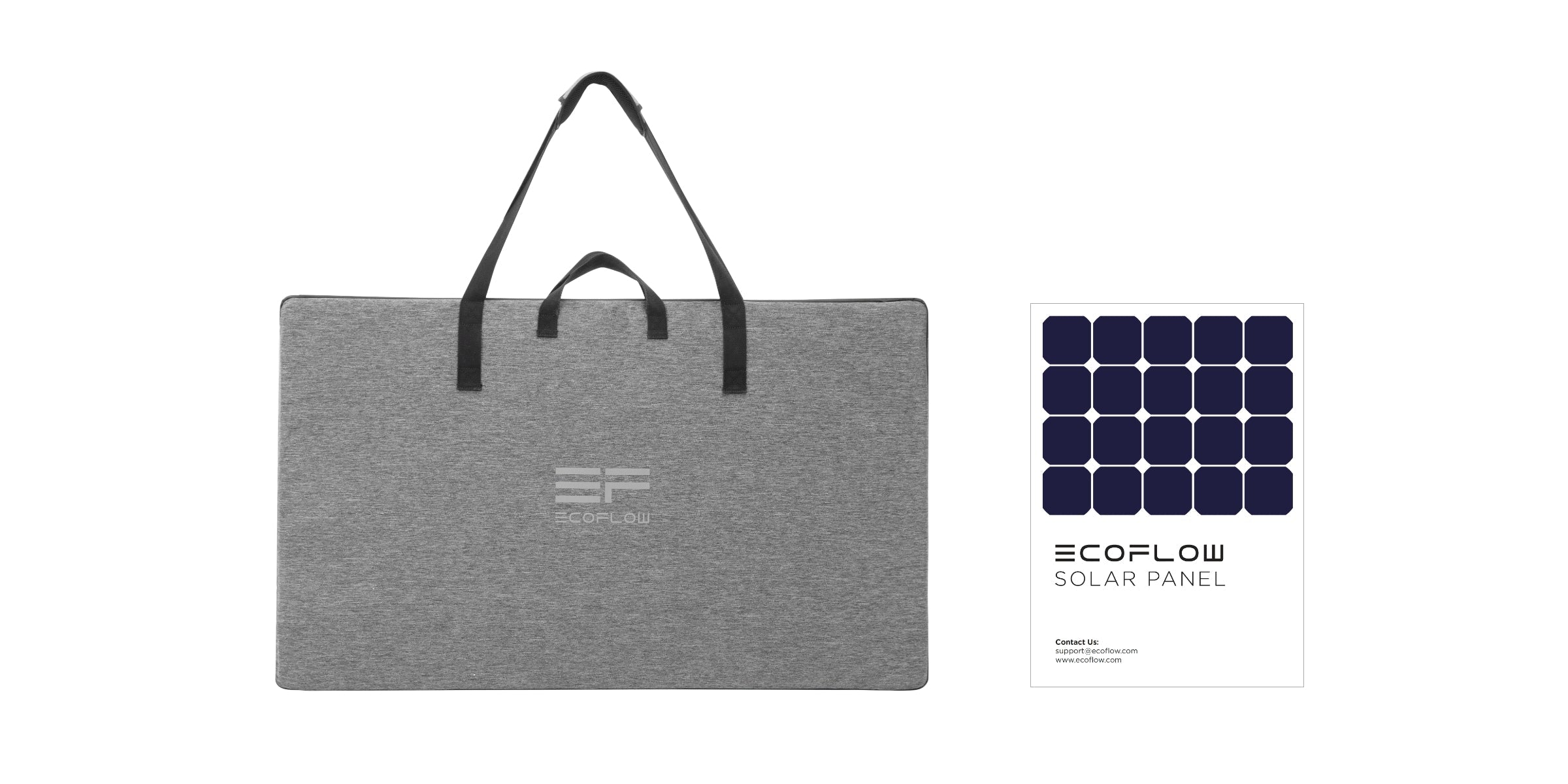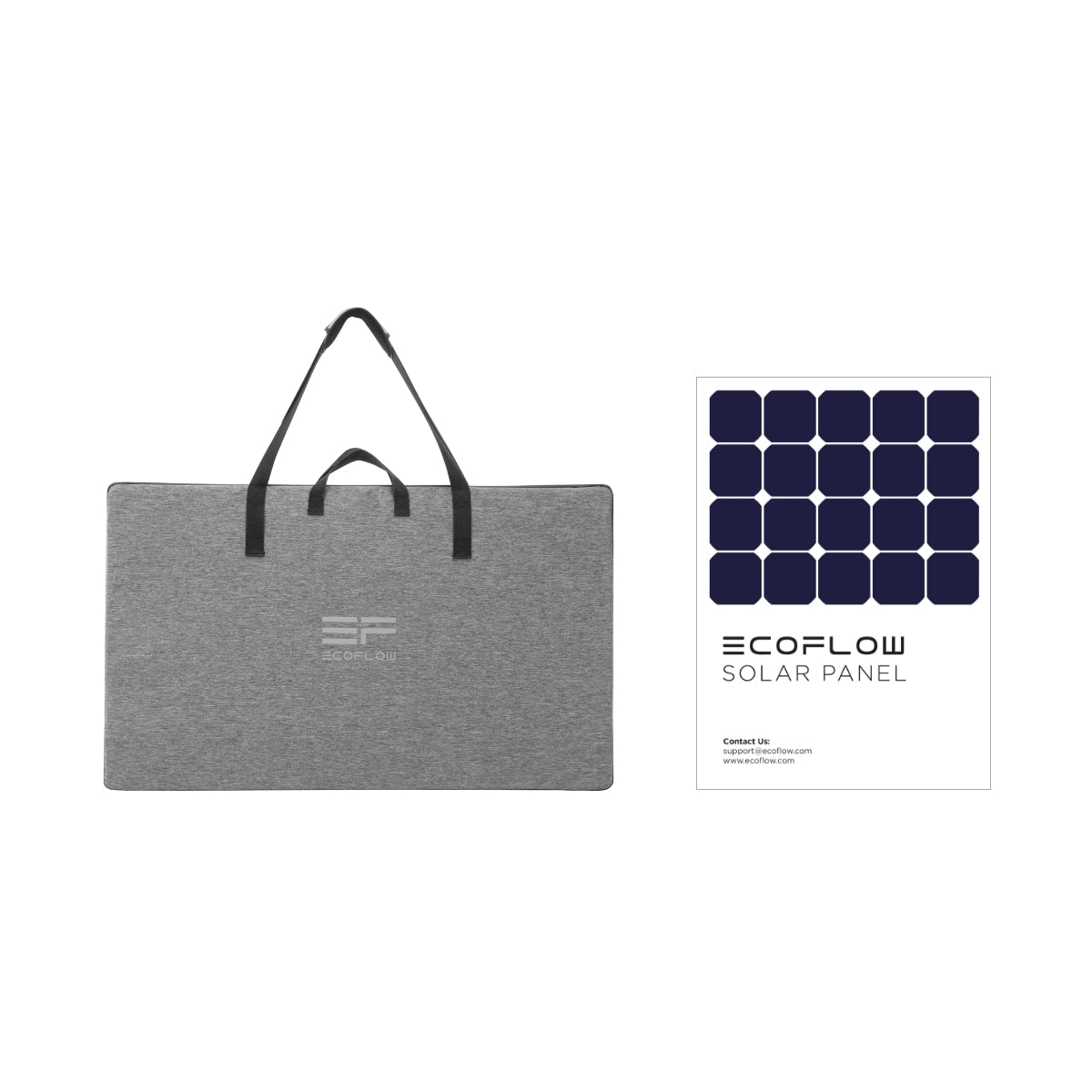 1. 400W Solar Panel 2. Kickstand Case 3. User Manual
Frequently Asked Questions
Portable solar panels are an extremely effective, clean, and renewable way to charge a portable power station. EcoFlow 400W portable solar panels have a larger wattage than typical solar panels and are more efficient due to their monocrystalline cells. Spring up to three 400W portable solar panels and use with a DELTA Pro portable power station for input of 1600W. Additionally, EcoFlow portable power stations use an MPPT algorithm that ensures a constant energy supply. Unlike static solar panels, portable solar panels are easily moved and adjusted depending on where the sun is in the sky.
Positioning portable solar panels at an angle between 30-45 degrees, facing the direction of the sun, is best. EcoFlow portable solar panels have a built-in stand that can be adjusted, depending on where the sun is in the sky.
Solar panels that are portable, foldable, and lightweight are the best kind for camping. Pair one with a portable power station and string up to 4 together for immediate power that is clean, green, and renewable.
Cell Type
Monocrystalline silicon
Dimensions
42.0*94.1*1.0 in (106.8*239.0*2.4cm)
Connector Type
Solar Connector
Open Circuit Voltage
48V (Vmp 41V)
Short Circuit Current
11A (Imp 9.8A)
Weight(Solar Panel)
Approx. 35.3lbs (16.0Kg)
Weight (with Kickstand Case)
Approx. 41.9 (19kg)