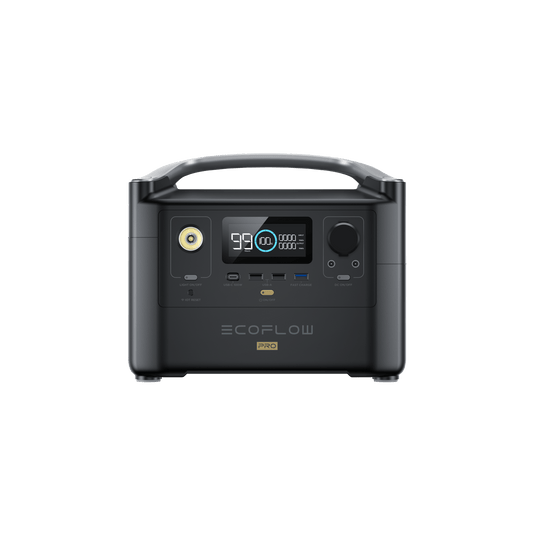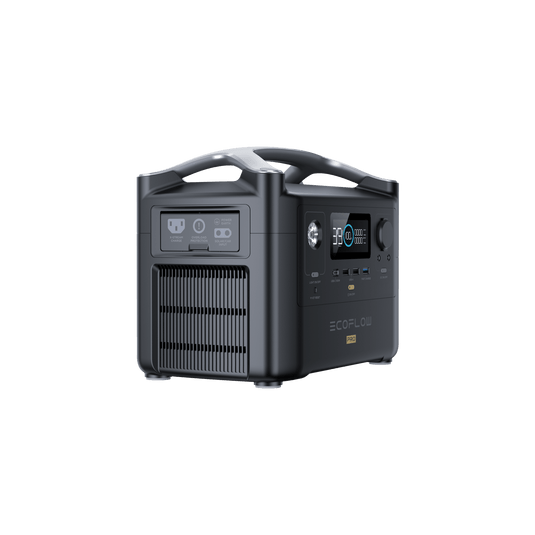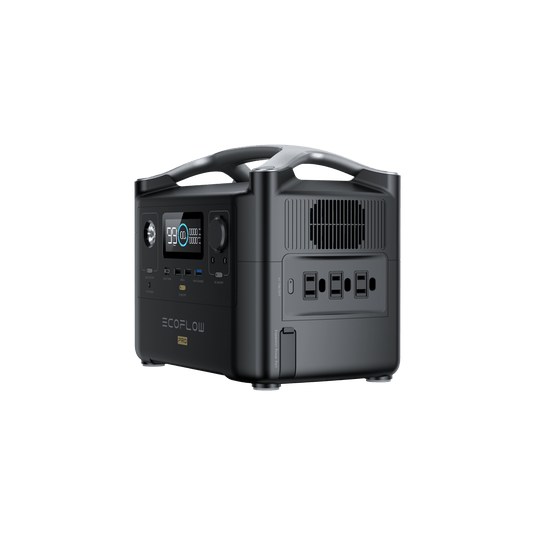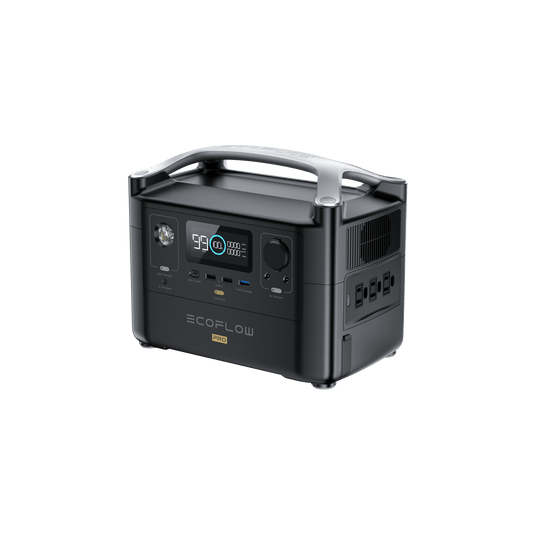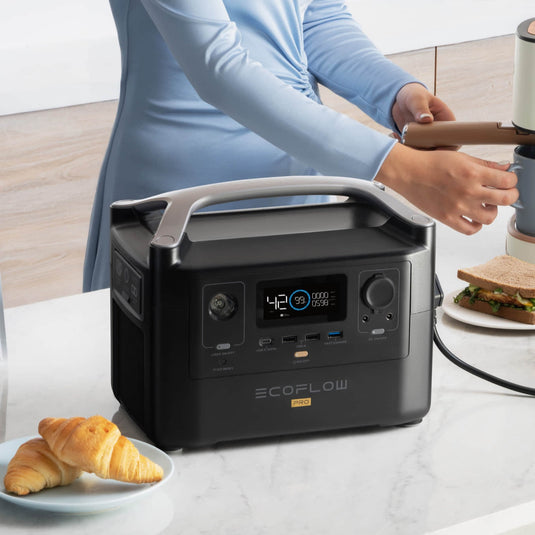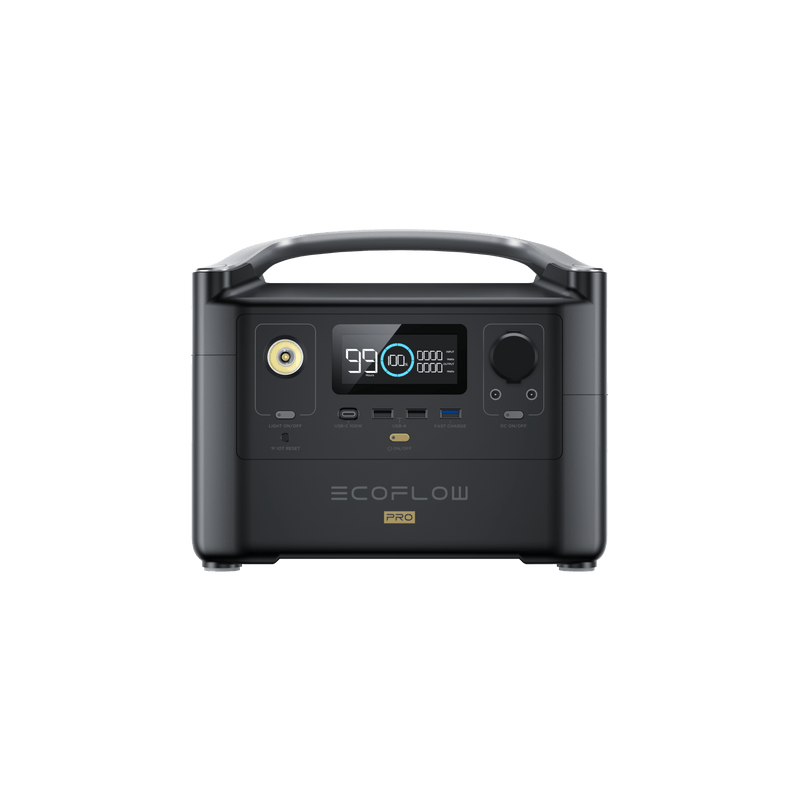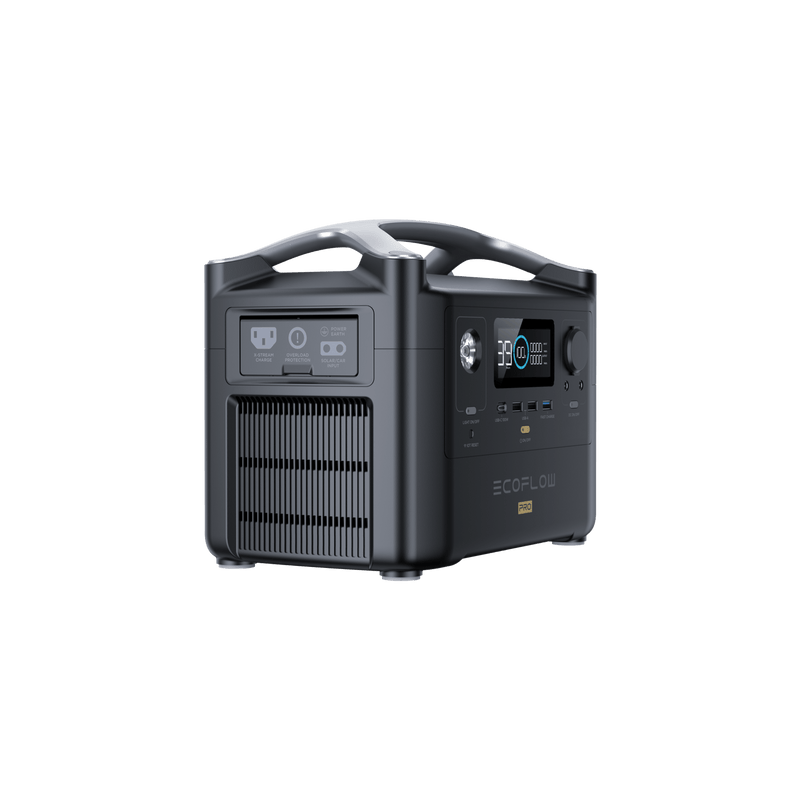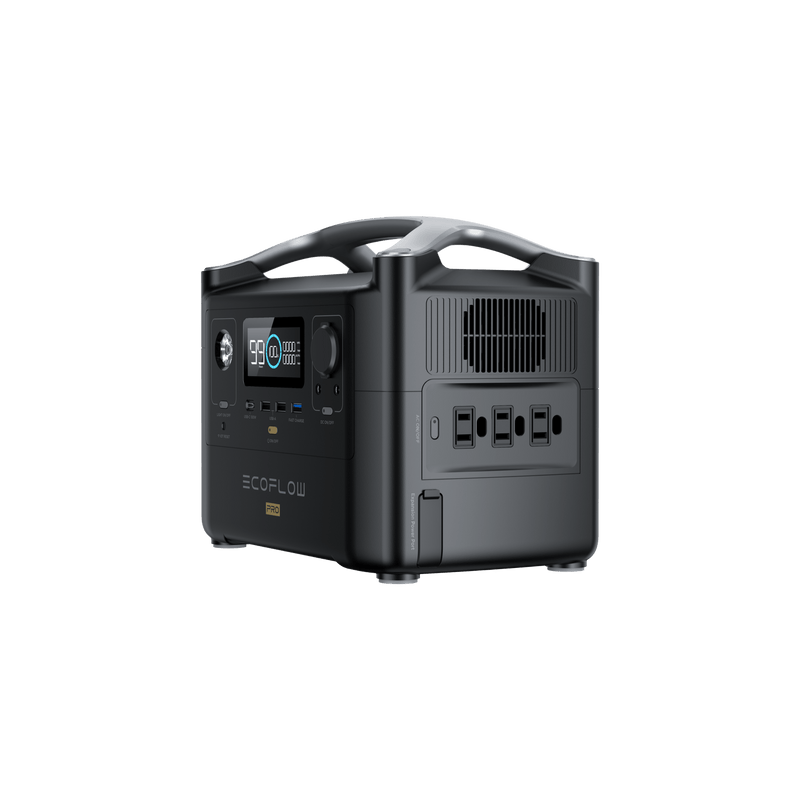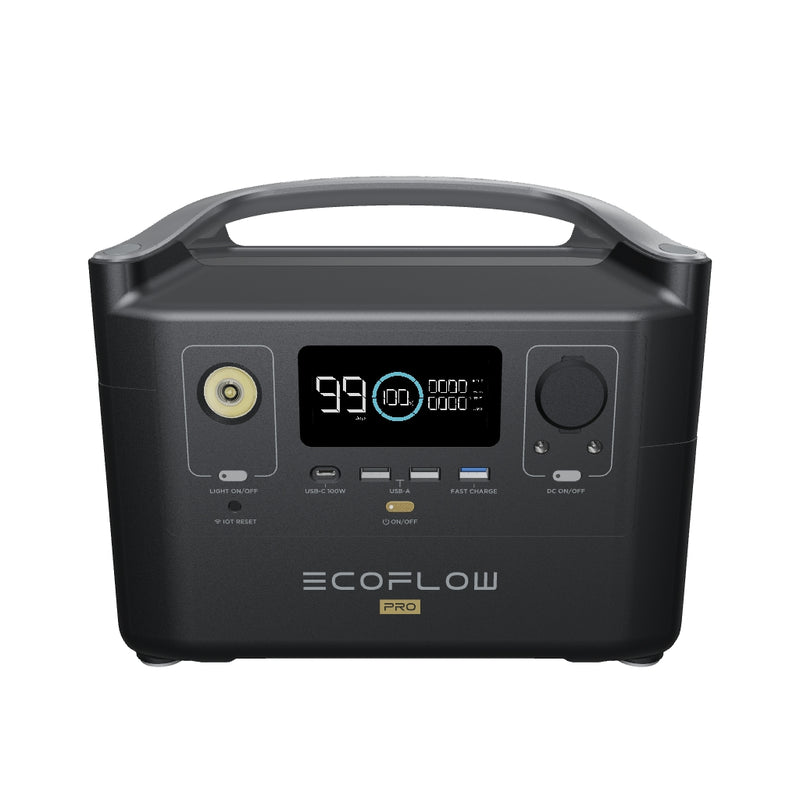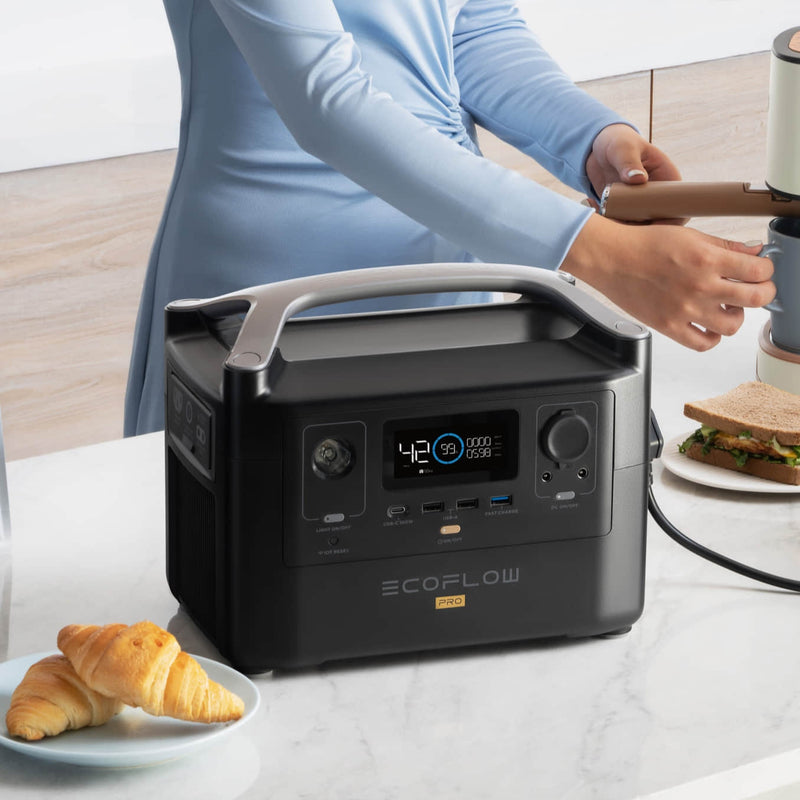 Step into the wild with a massive 720Wh of battery capacity. RIVER Pro is the powerhouse for your off-grid adventure. Keep multiple devices powered on at once and recharge in record times via car, solar, or standard AC outlets.


X-Stream Fast Charge


Expandable Capacity


X-Boost Output


Power Multiple Devices
The world's fastest charging power stations
EcoFlow has the world's fastest charging power stations. RIVER Pro charges from 0-80% in under an hour, or to full in 96 minutes.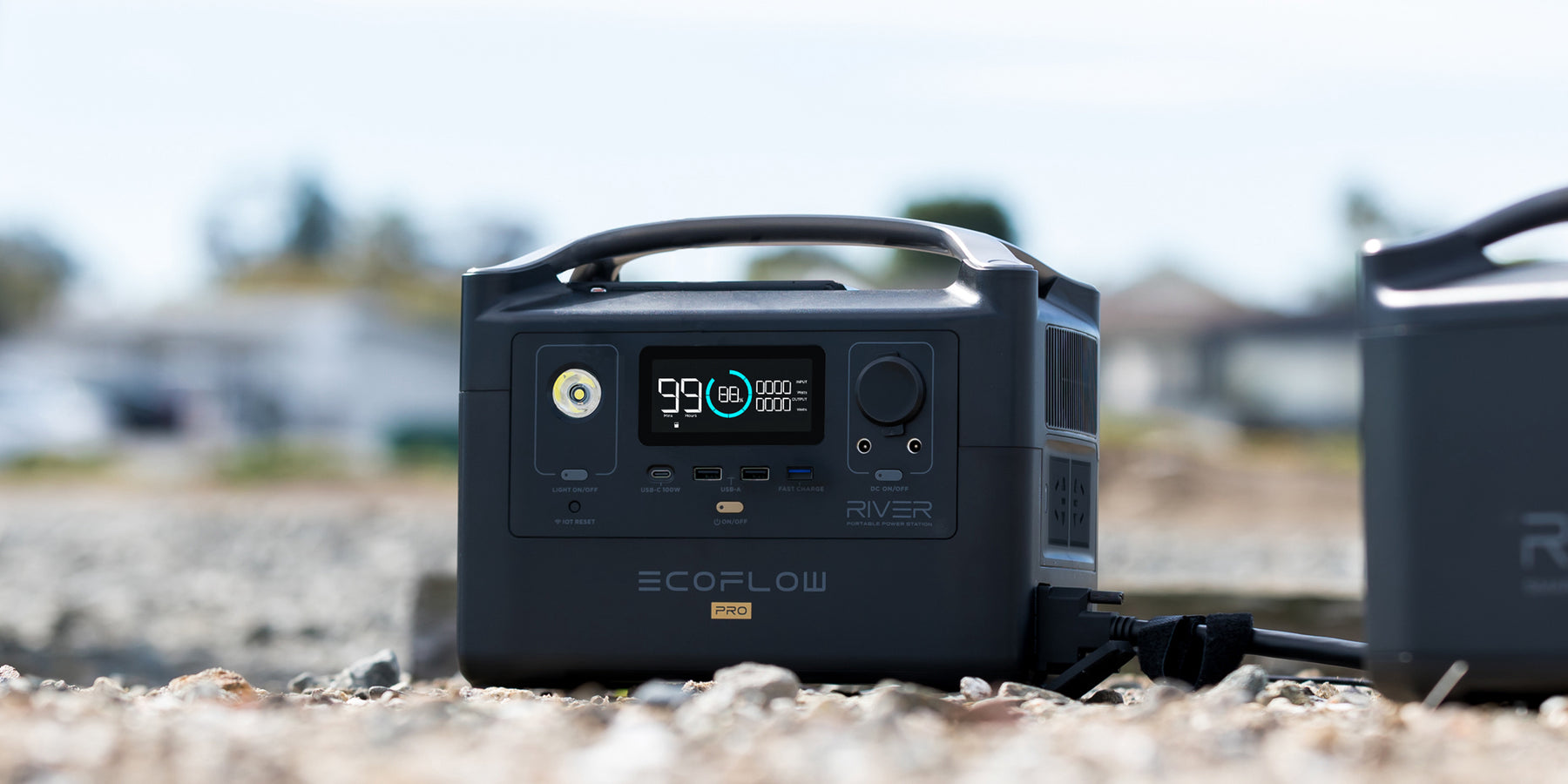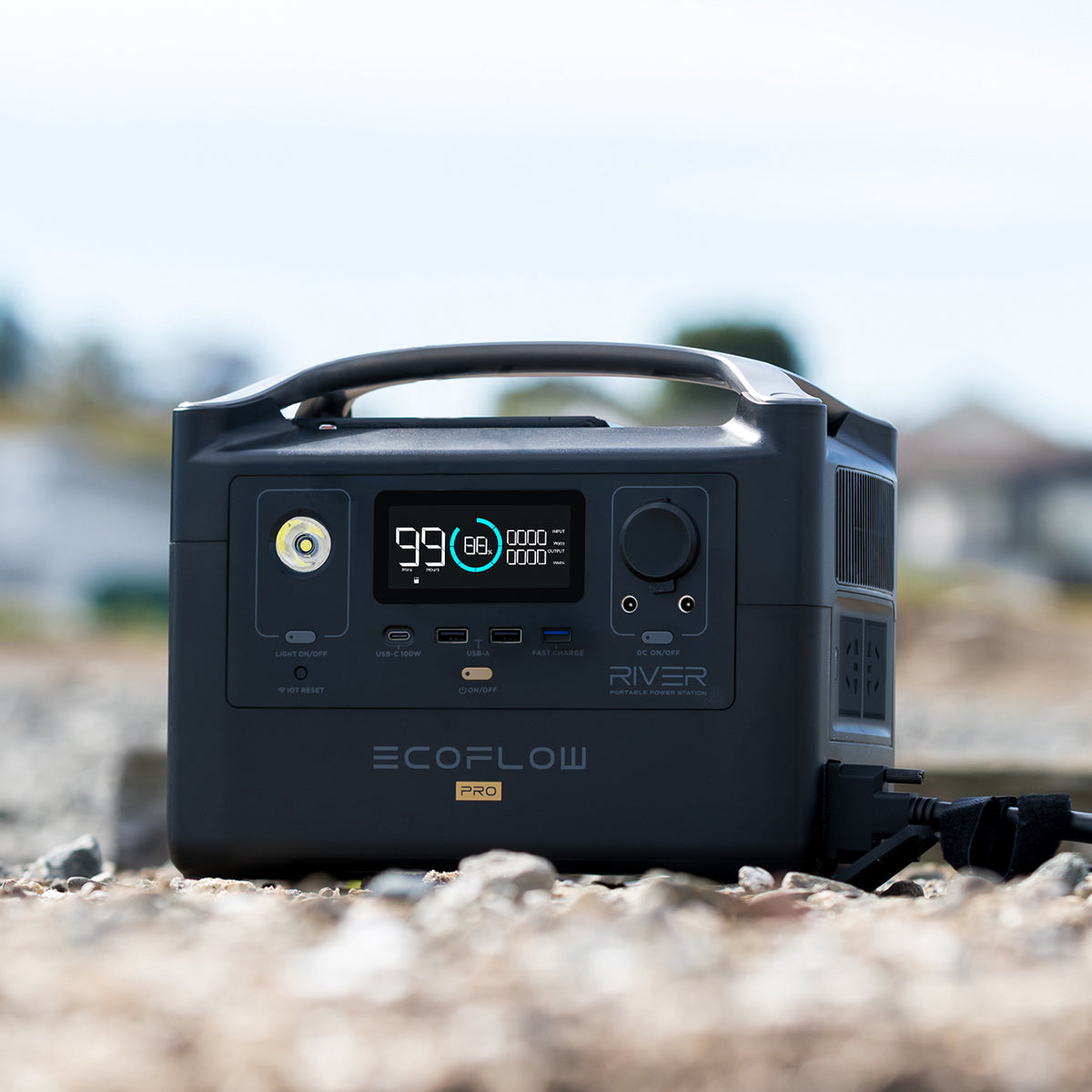 The centerpiece of your adventure
Power up to 10 devices at once with all the ports you'll need.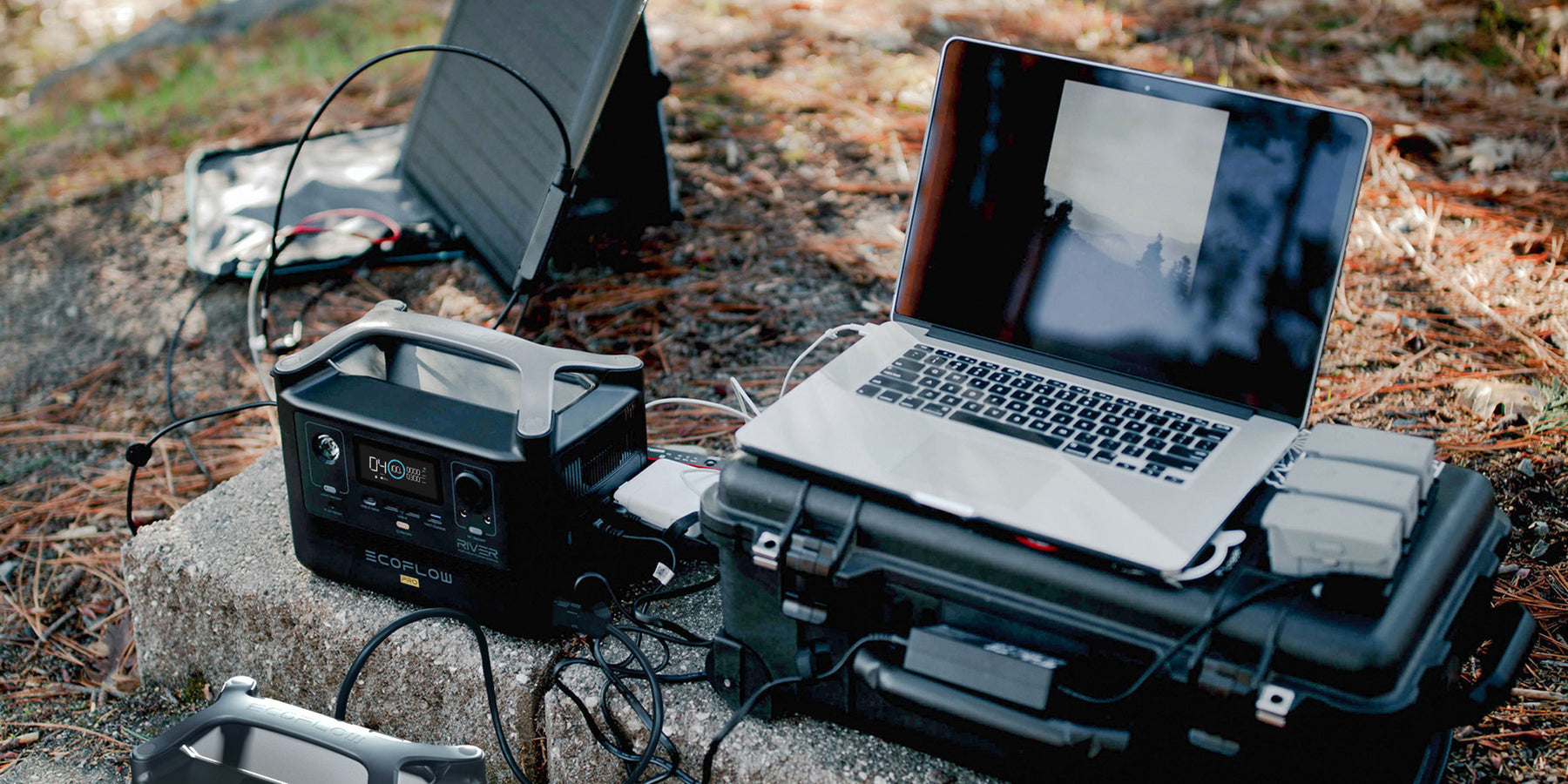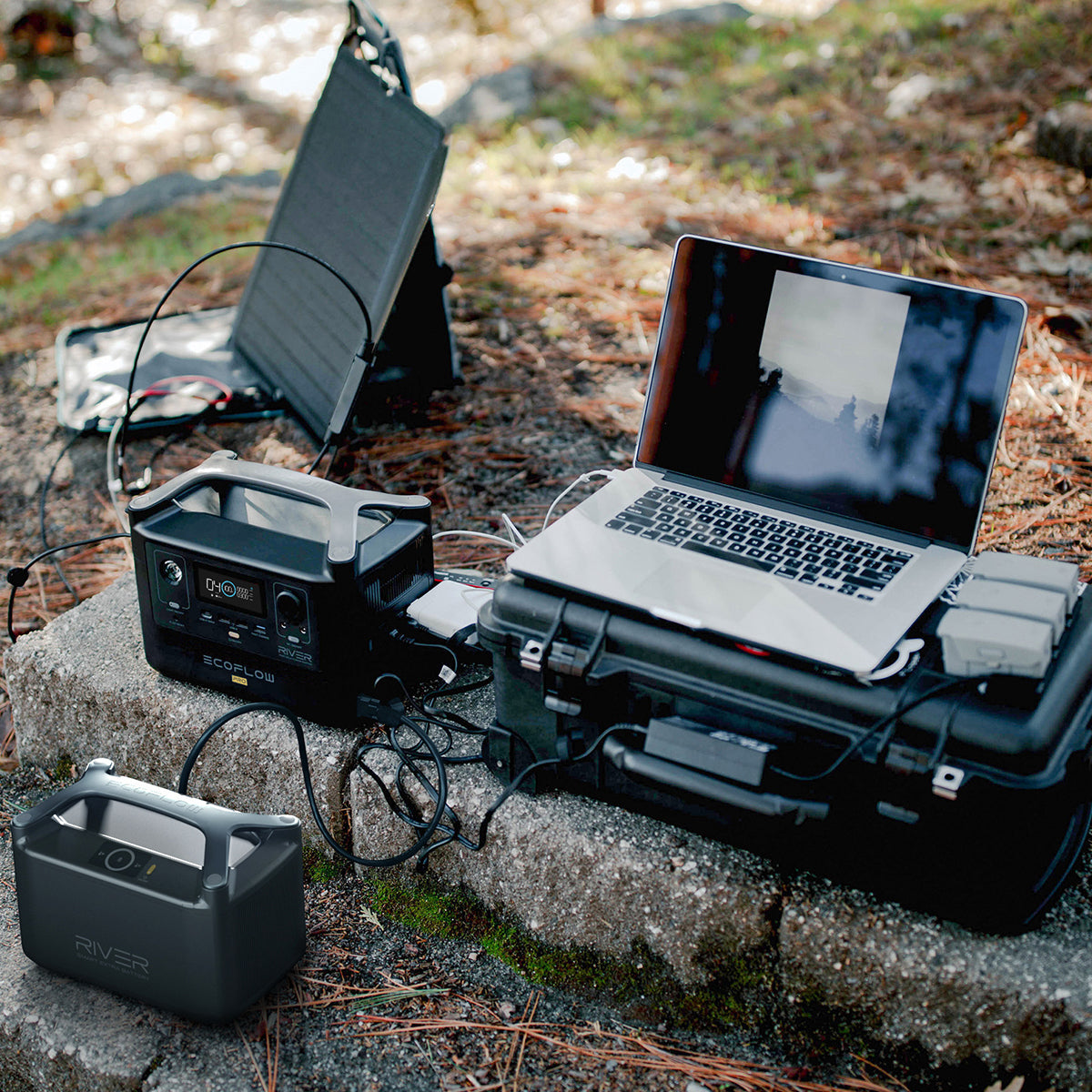 More power to you
EcoFlow's proprietary X-Boost technology is a game-changer. Switch it on to power high-wattage appliances up to a whopping 1800W. That's enough to power a hairdryer, a vacuum cleaner.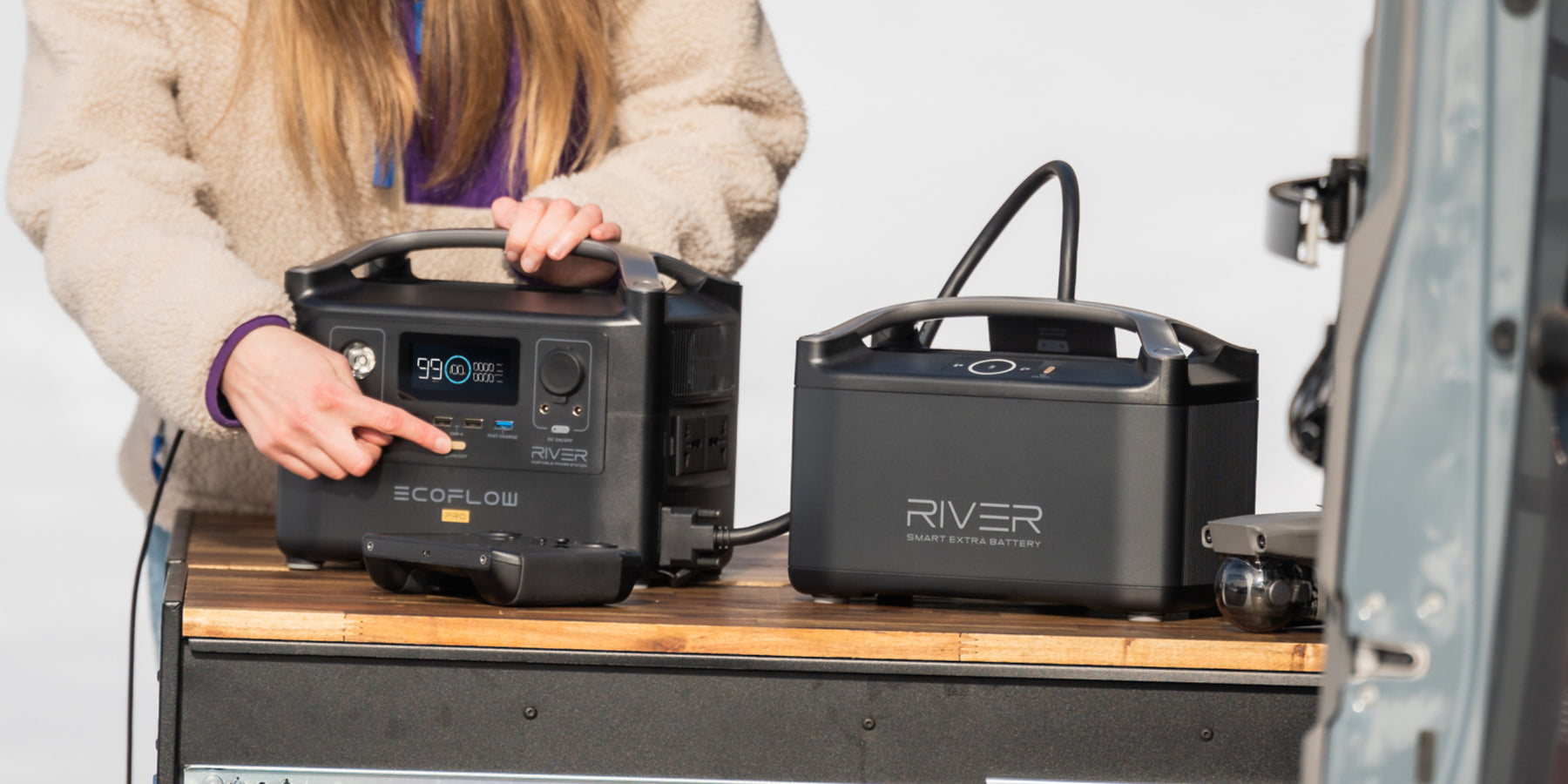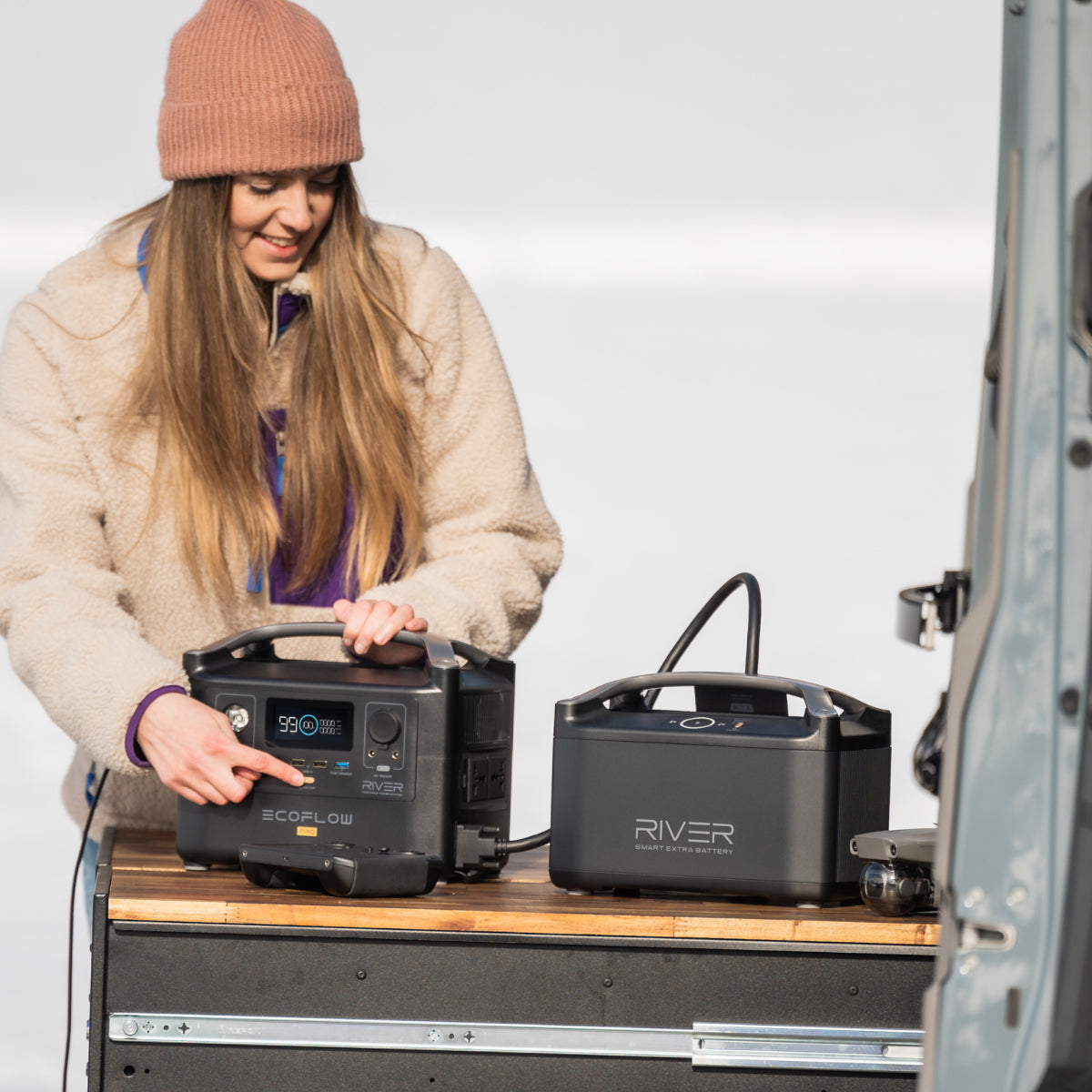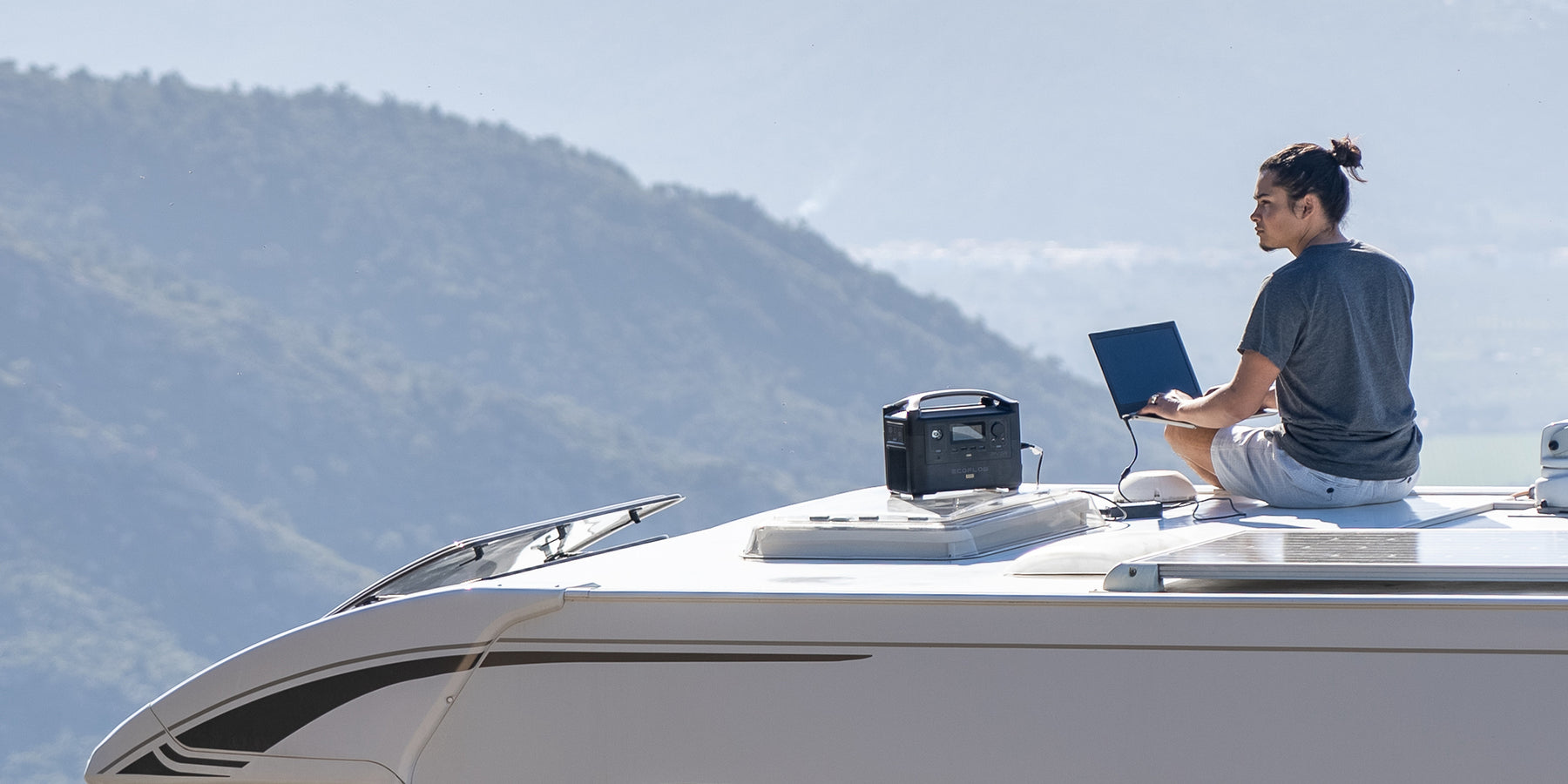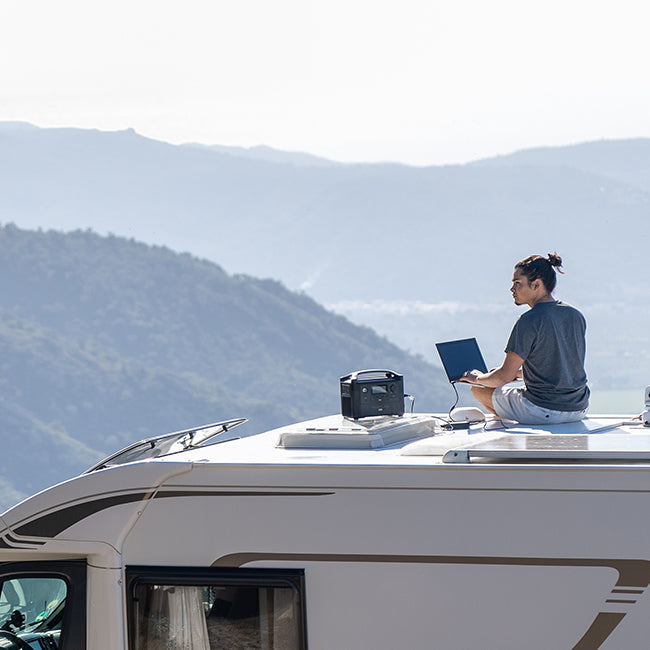 "RIVER Pro gives me peace of mind on my road trips. Power is always there when I need it, plus, I can charge with solar. Neat."
Laura Davies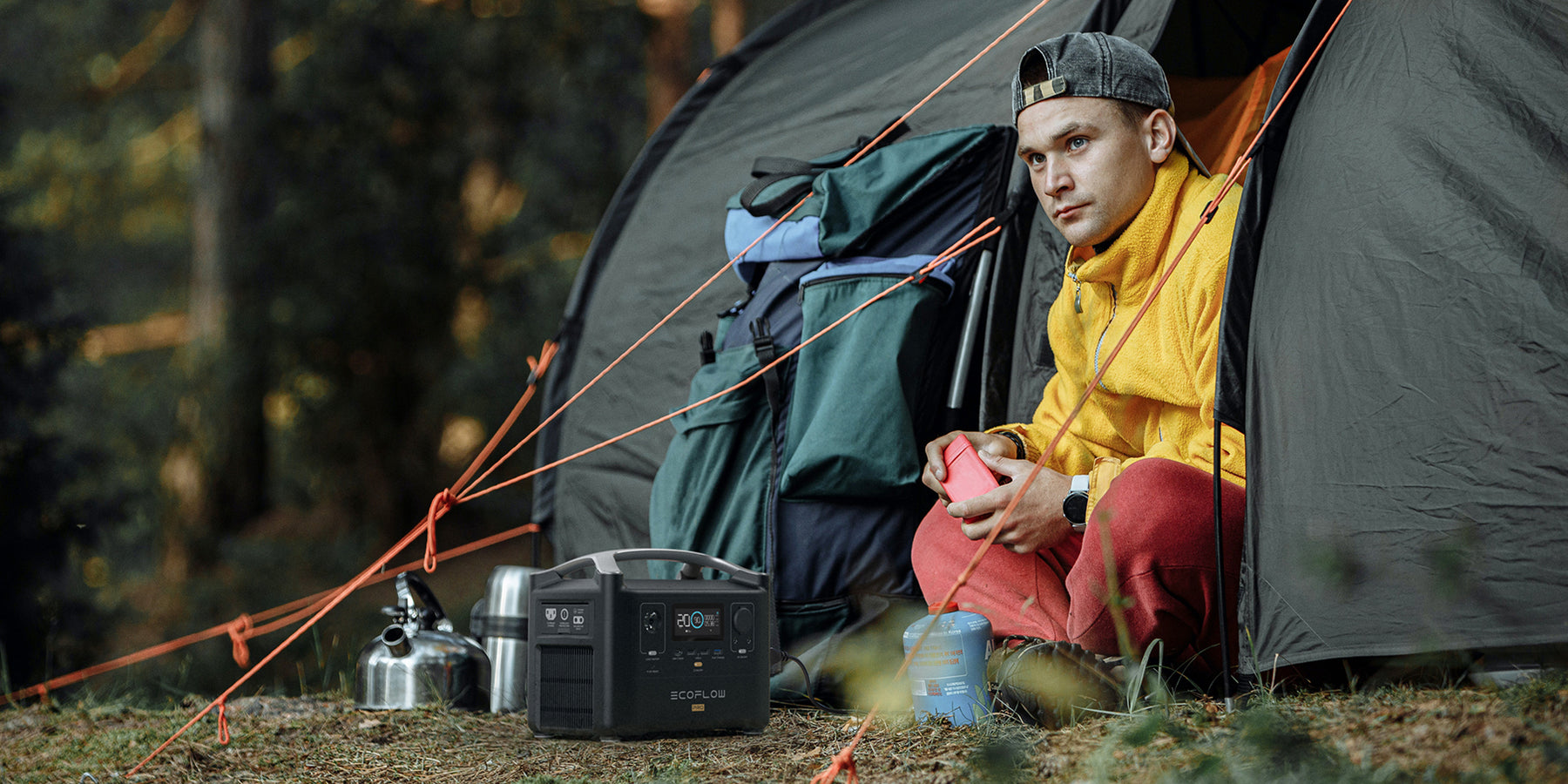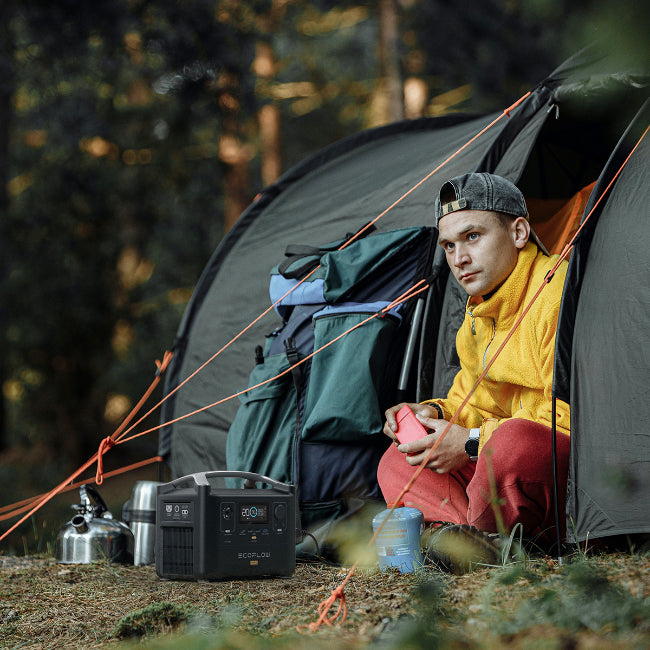 "When you're half way deep into a 2 week overlanding trip, RIVER Pro sure comes in handy to keep all our gear powered."
Saul Evans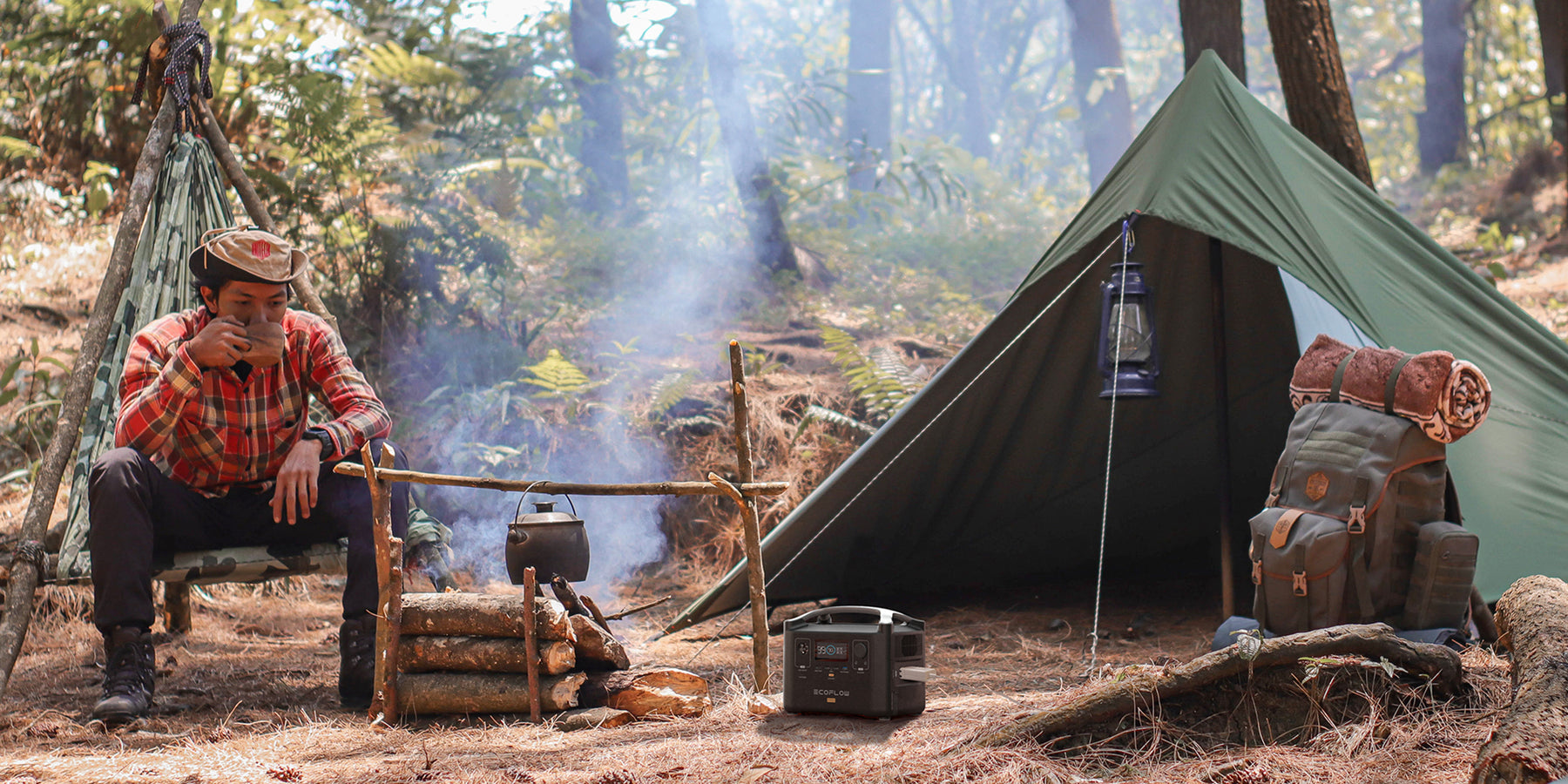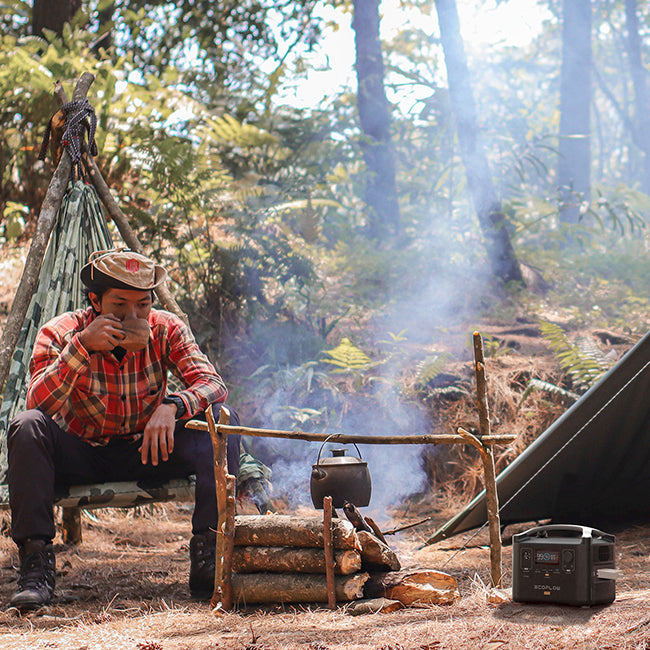 "We've been using RIVER Pro to power our cooking gear while camping, and to charge our devices. Couldn't ask for a better camping buddy!"
Jamie Birk
Three easy ways to charge
Solar charging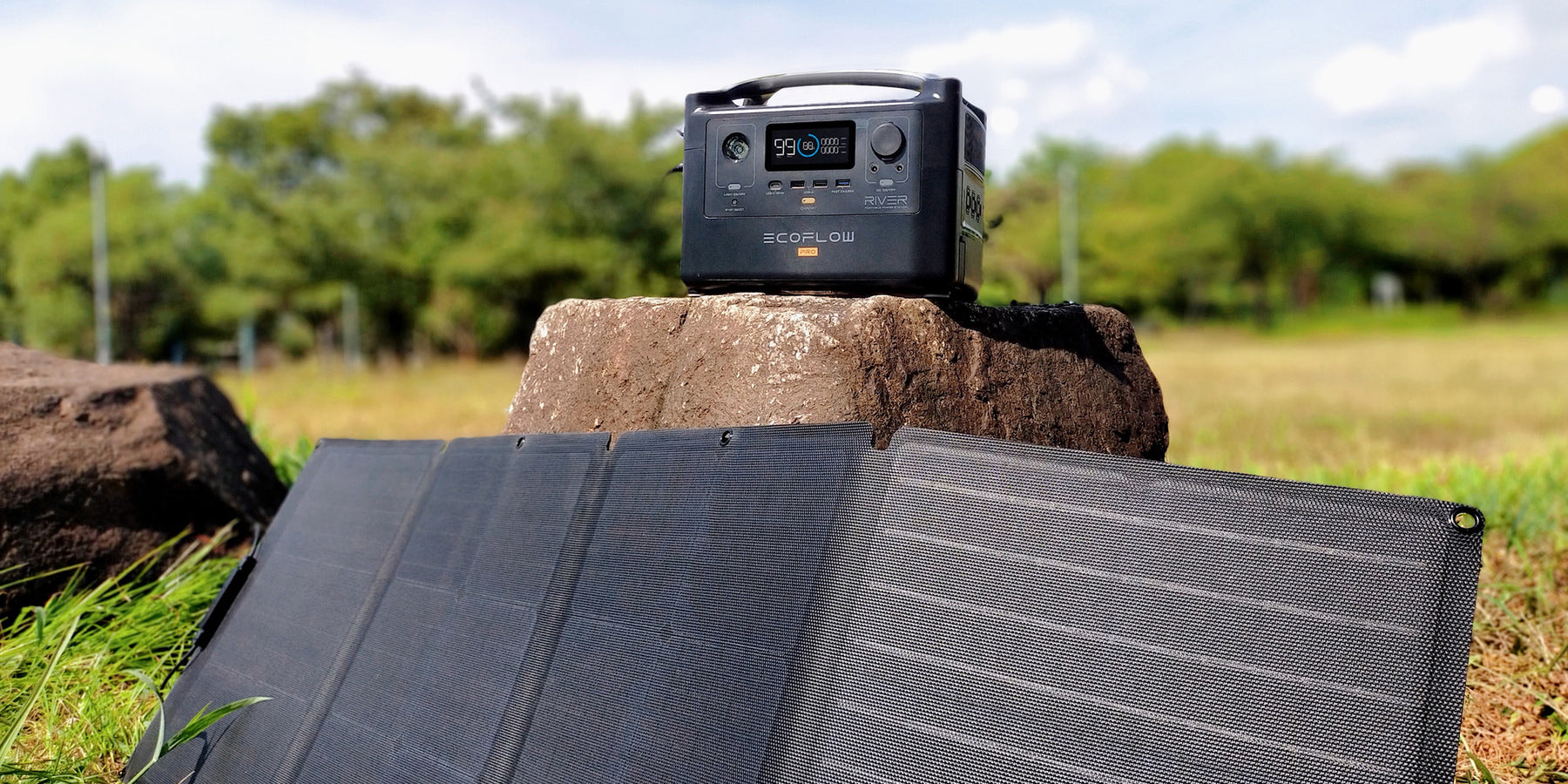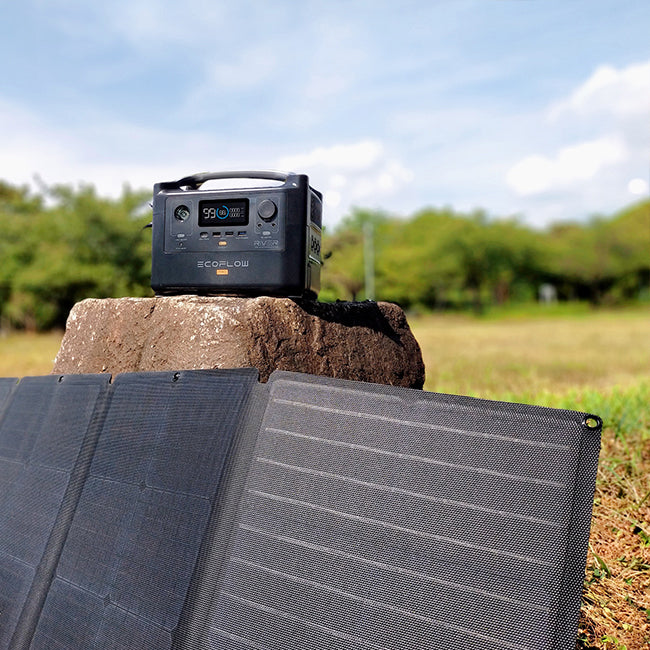 Harness the power of the sun by linking up to two 110W solar panels. You'll be fully charged in under 4.5 hours.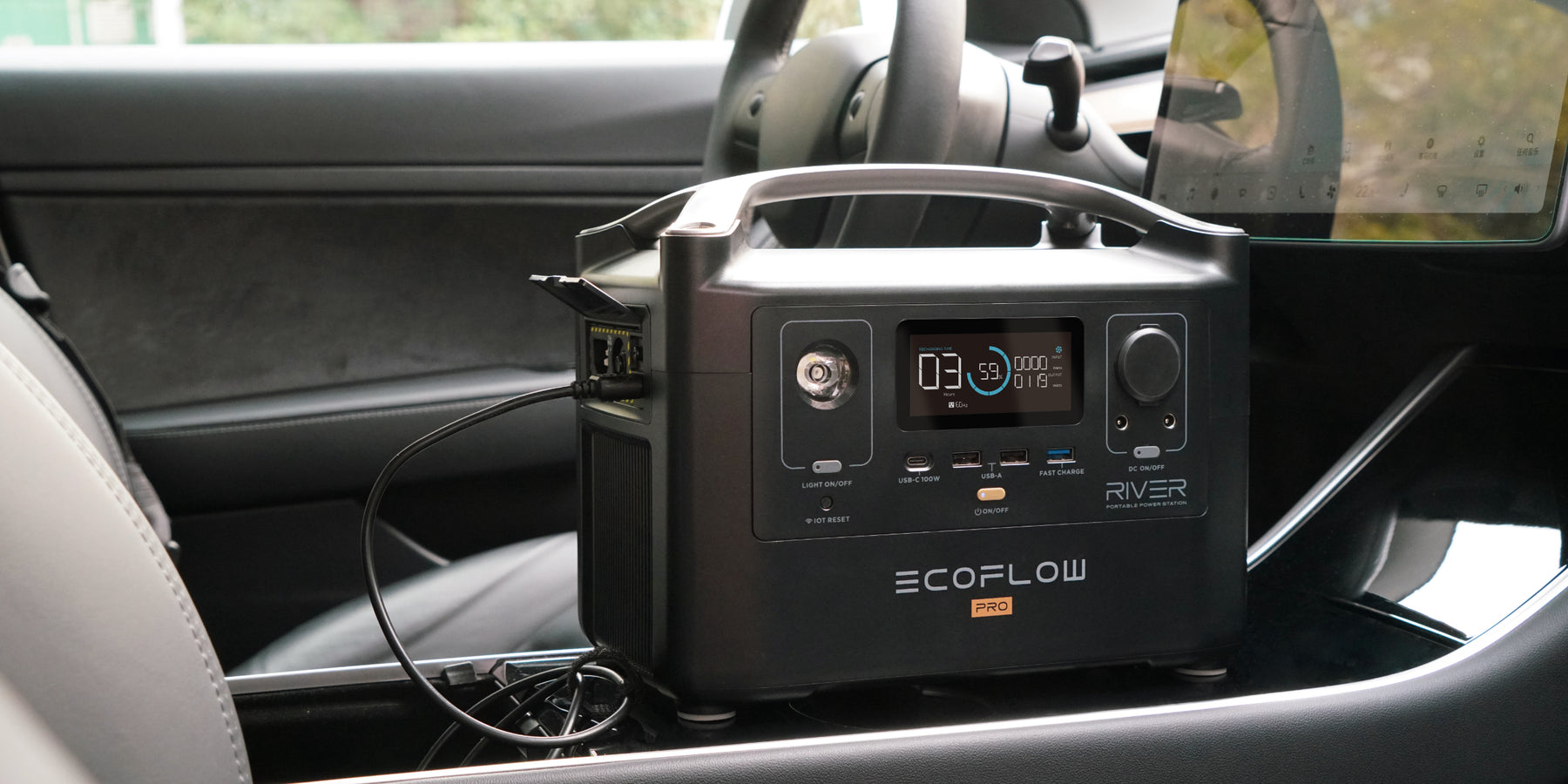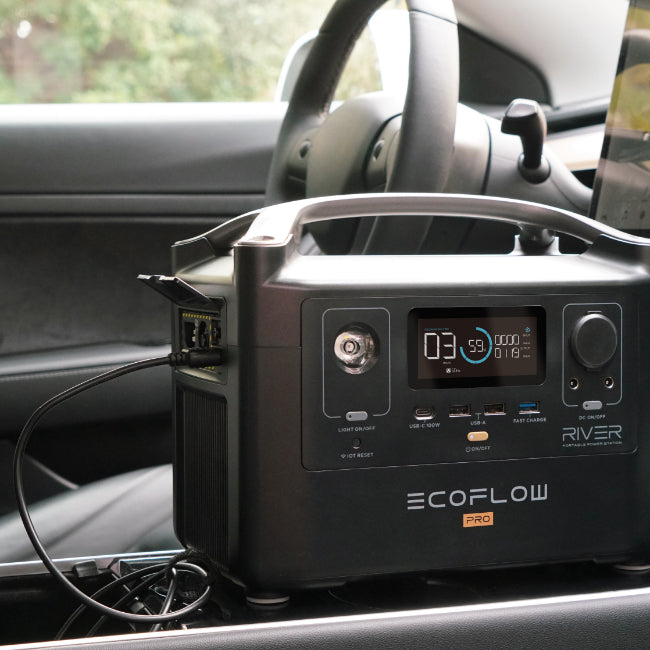 Heading on a road trip? Charge to full in just 8-hours by plugging right into your car with the car adapter.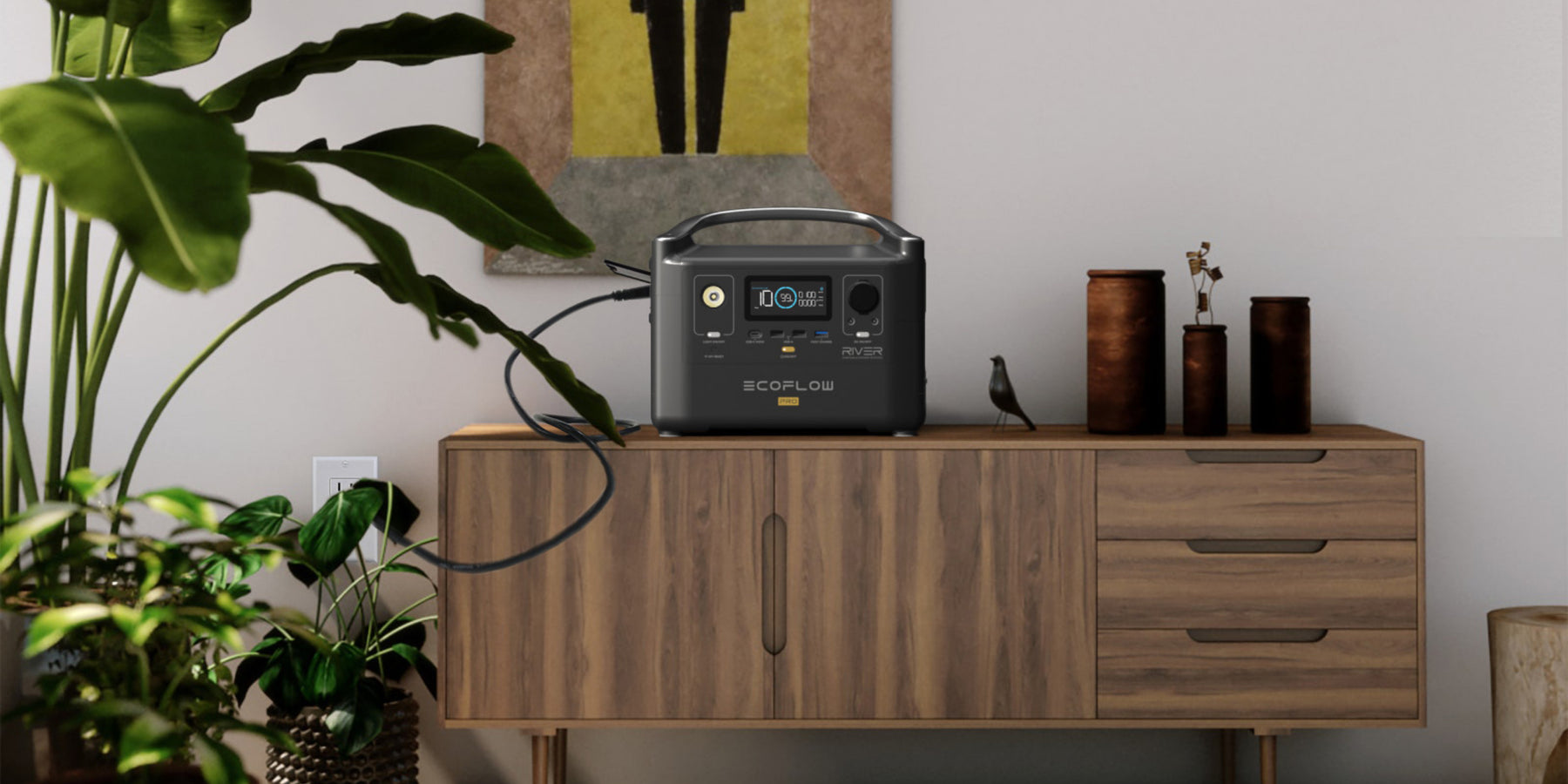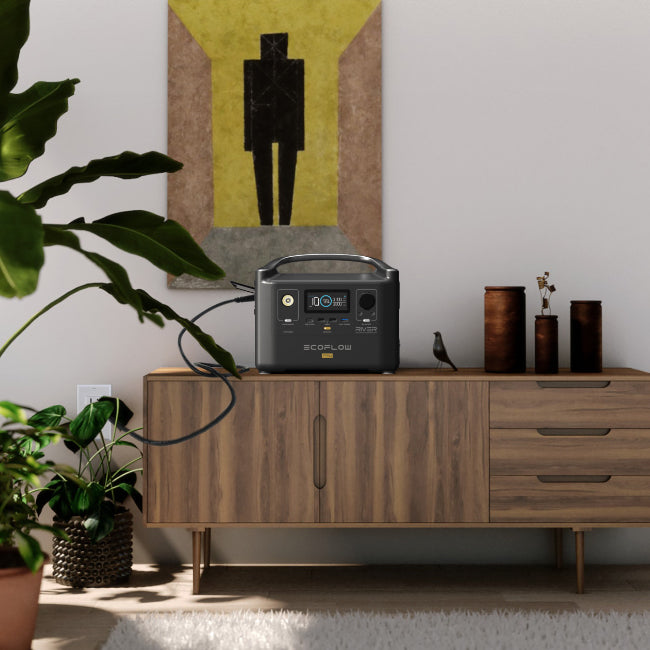 Plug into any standard AC wall outlet to fast charge from 0-80% in under 1 hour with X-Stream charging.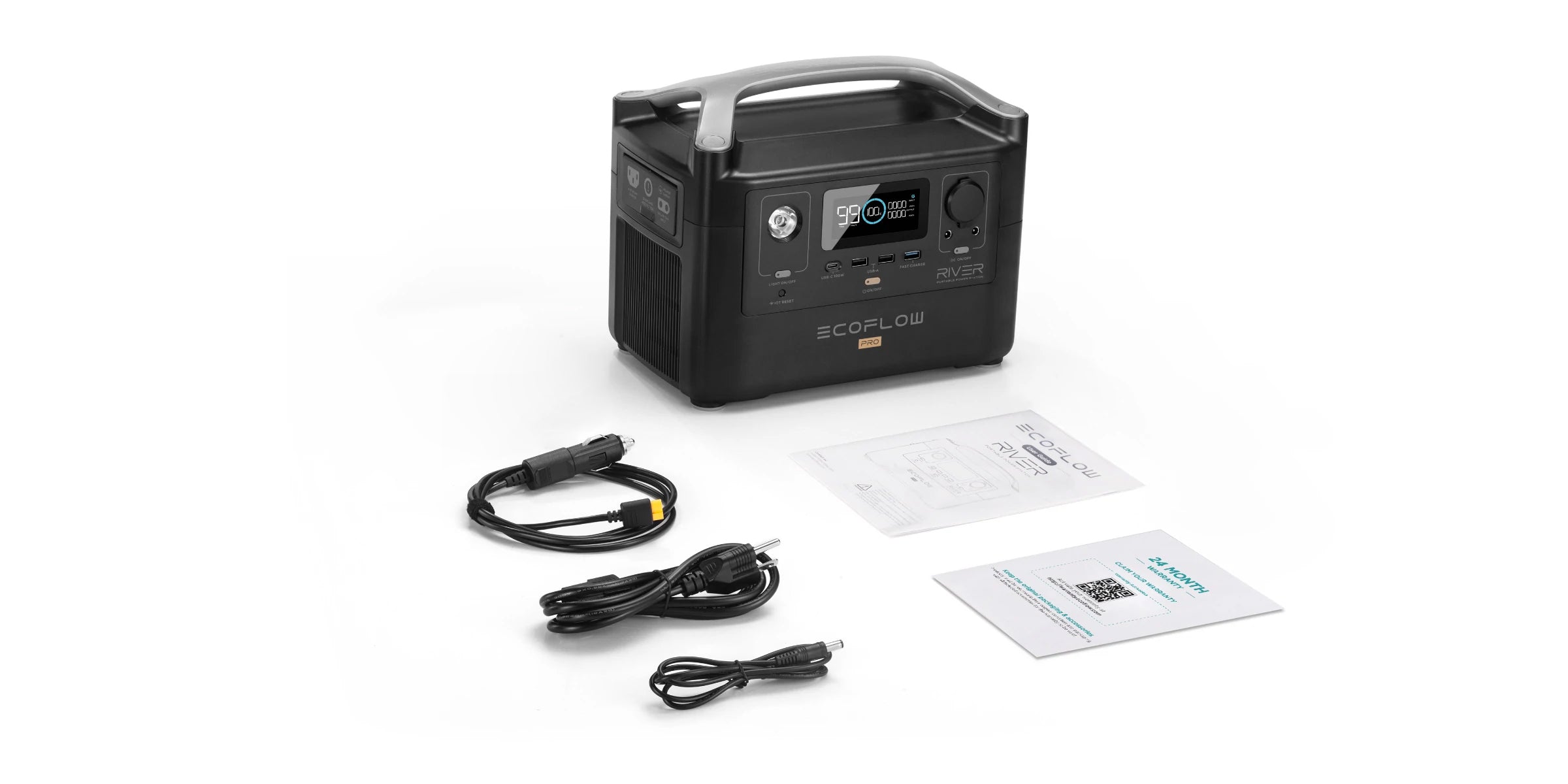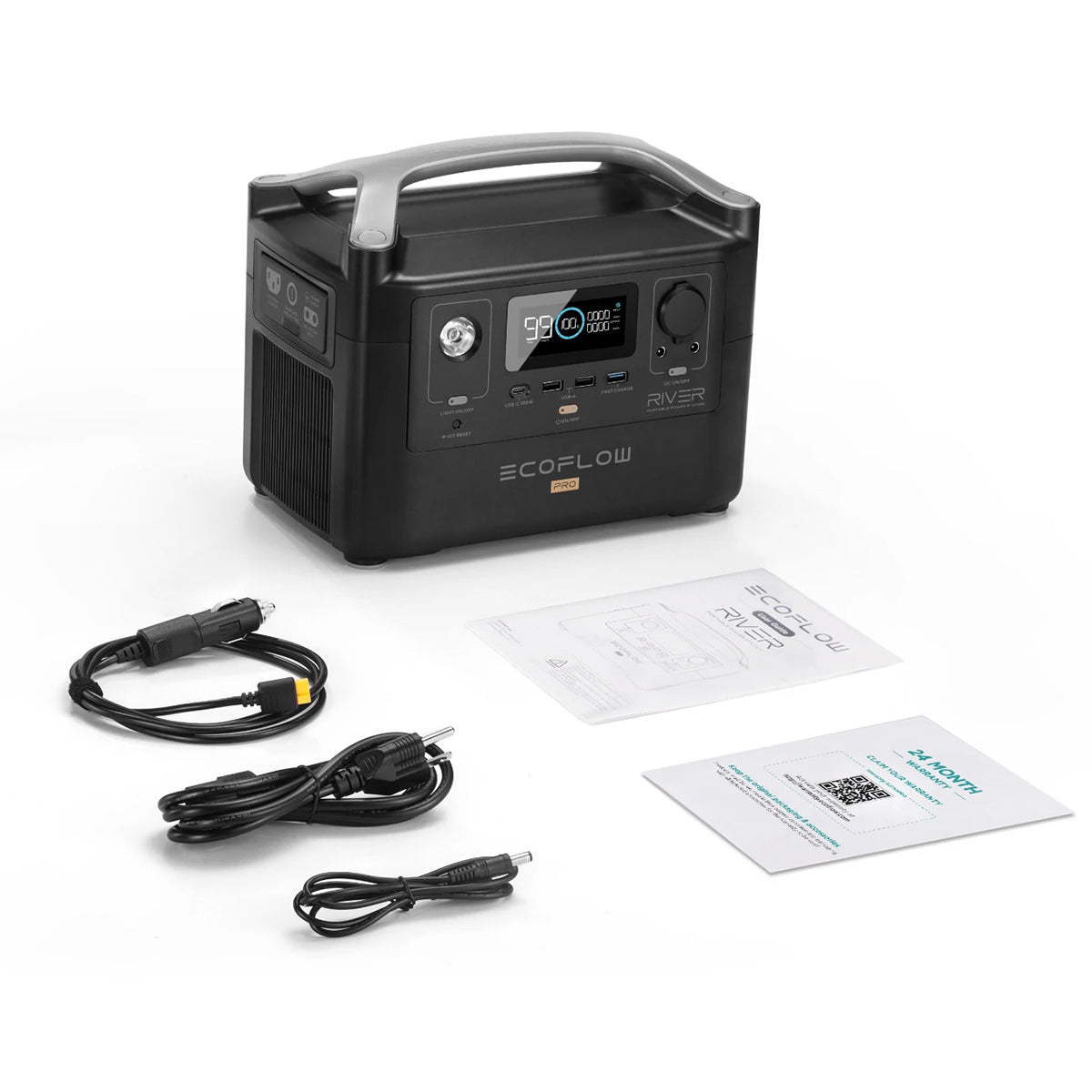 1. EcoFlow RIVER Pro Portable Power Station 2. DC5521-DC5525 Cable 3. 1.5m AC Charging Cable 4. 1.5m Car Charging Cable 5. User Manual 6. Warranty Card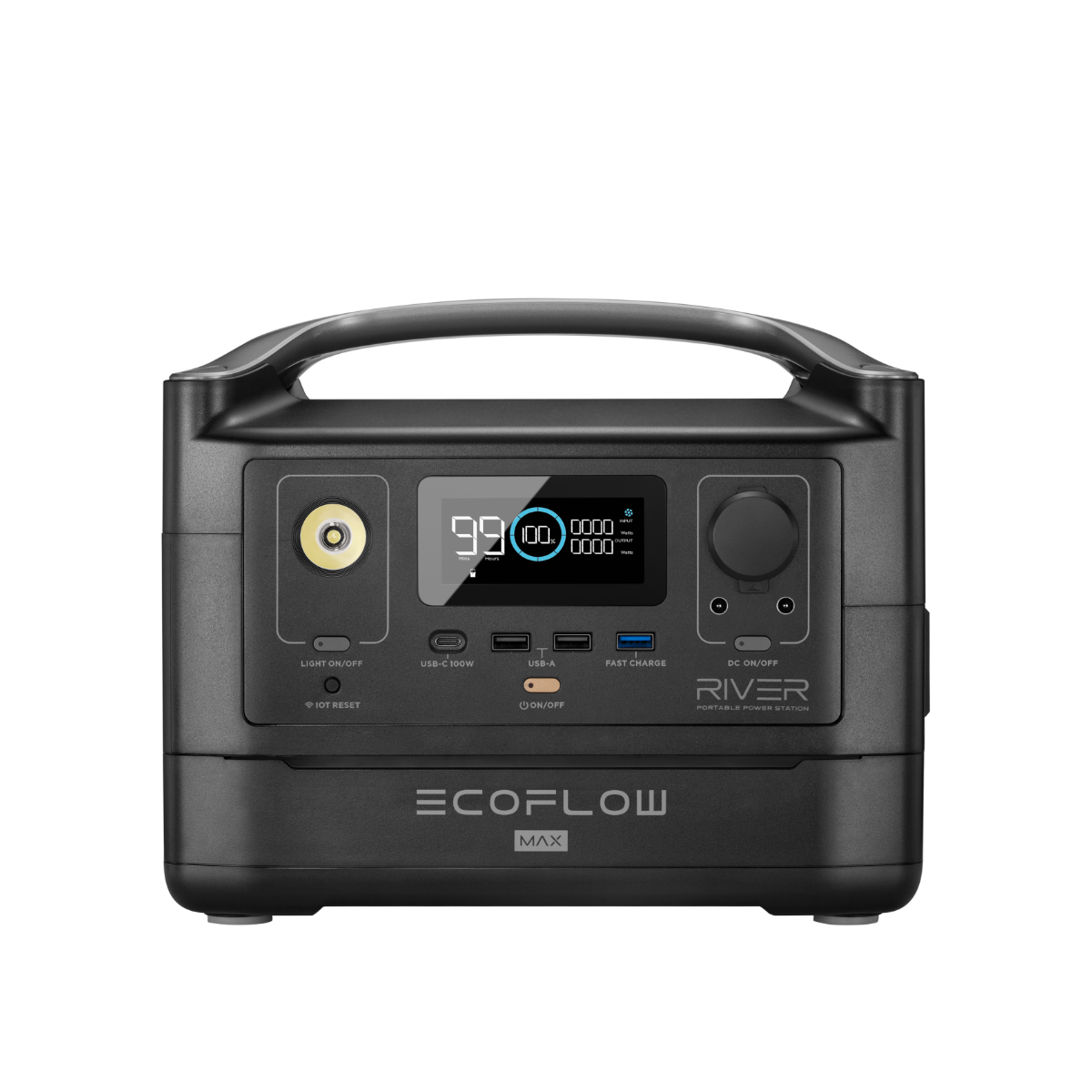 RIVER Max
Capacity:576Wh
Life Cycles: 500+ Cycle
Output: 600W (Surge 1200W)
AC Input: 500W Max
Solar Input: 200W
$799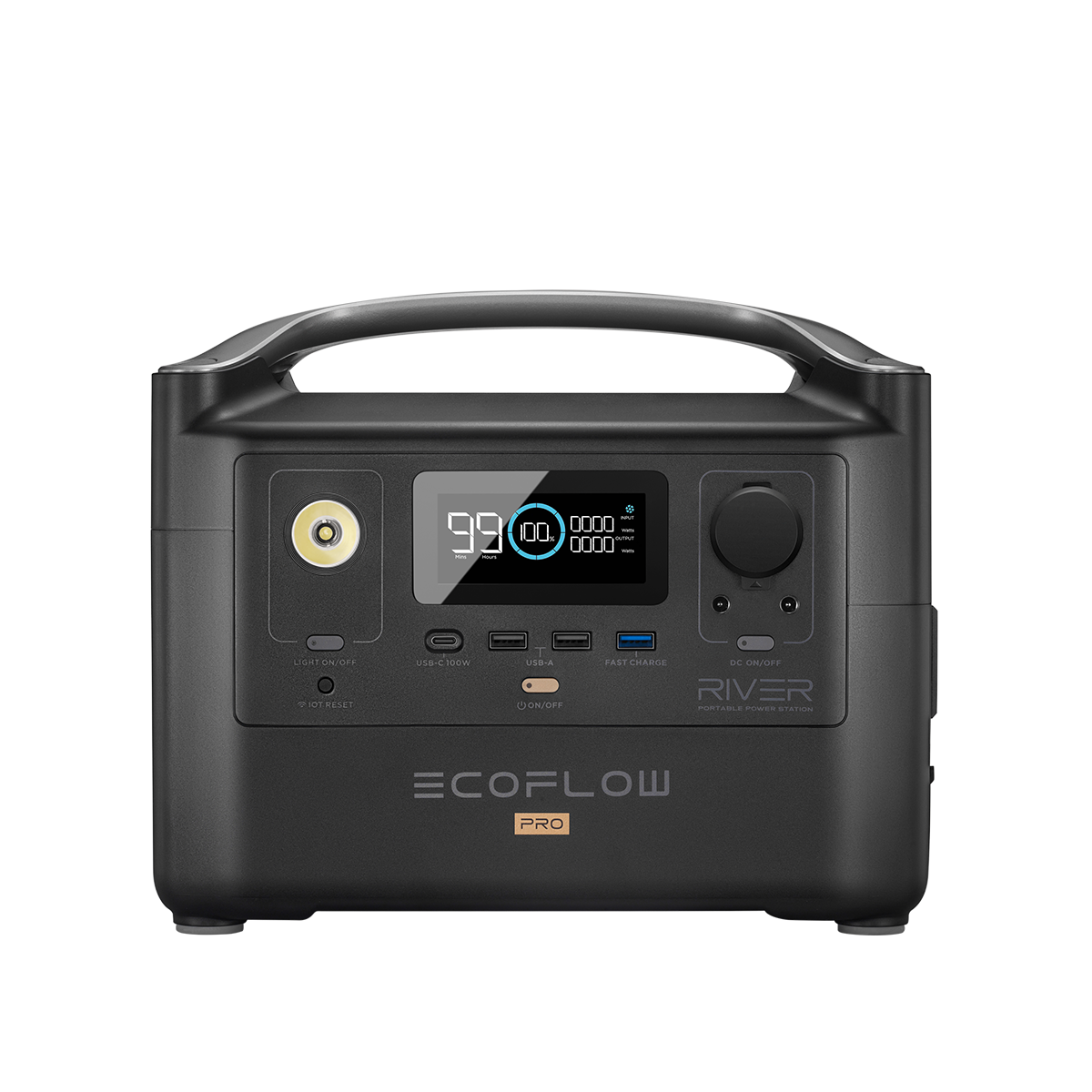 RIVER Pro
Capacity:720Wh
Life Cycles: 800+ Cycle
Output: 600W (Surge 1200W)
AC Input: 660W Max
Solar Input: 200W
$849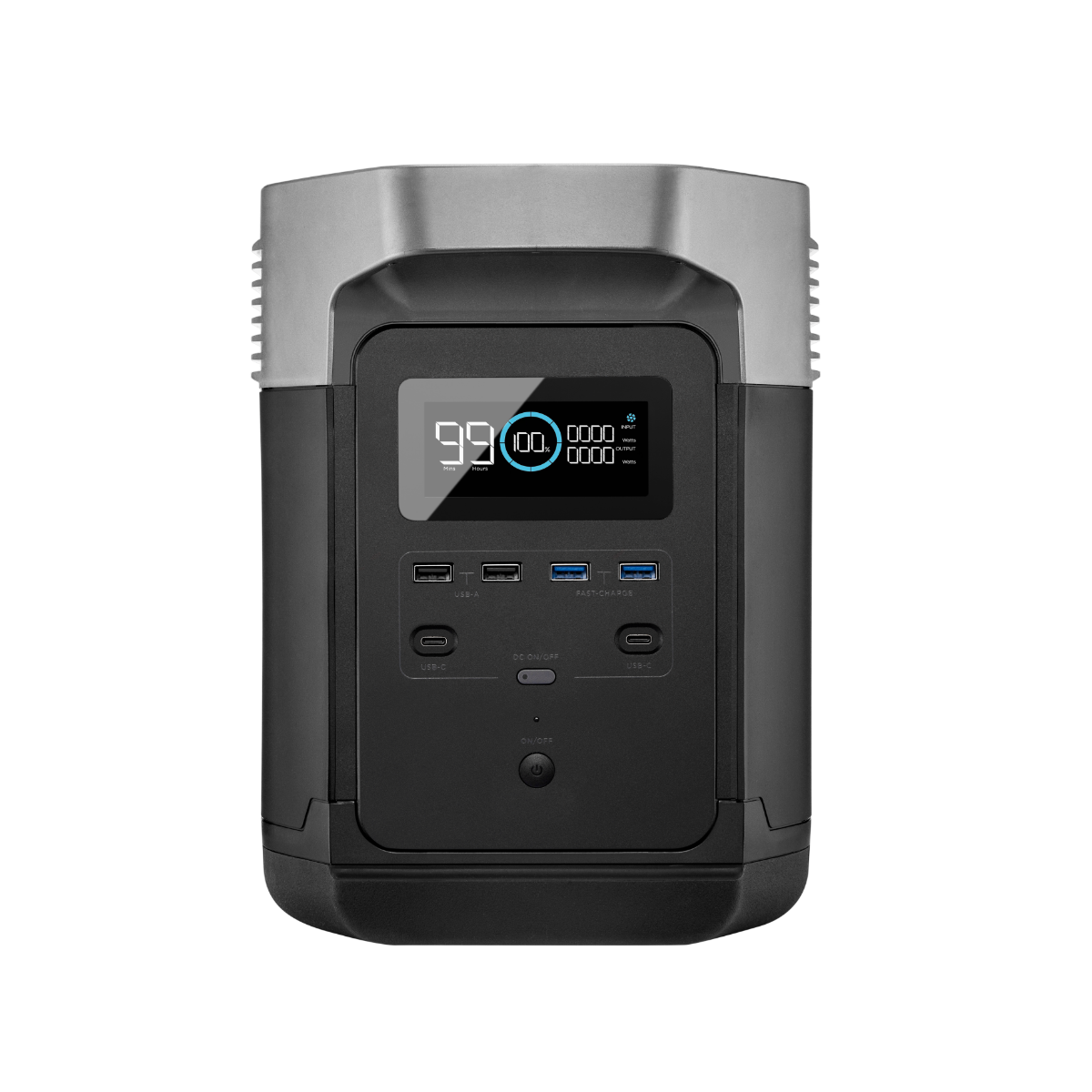 DELTA
Capacity:1260Wh
Life Cycles: 800+ Cycle
Output: 1800W (Surge 3300W)
AC Input: 1200W Max
Solar Input: 400W
$1899
Frequently Asked Questions
Each of the RIVER Series has its advantages. RIVER is ideal for lightweight, grab-and-go power, which you can expand with the extra battery. RIVER Max includes the extra battery by default, which you can remove to go lightweight. RIVER Pro is made for those that need even more capacity for off-grid, long haul adventures.
Yes. You can control RIVER Pro using your phone. Just link to it in the EcoFlow app to control it from afar.
Yes. RIVER Pro can power devices up to 1800W with our proprietary technology, X-Boost. *X-Boost can run devices that require up to 1800W, however, it's best to test before use. Some 600W–1800W appliances with strict voltage requirements may not function (e.g. air compressors).
Yes. You can connect up to 2 sets of 110W solar panels to sustainably charge your RIVER Pro in under 3 hours.
It can be an emergency power source (EPS), which will have the same result as UPS for most electronics. Here's the difference. When your RIVER Pro is plugged into the wall, anything plugged into it gets power from the grid, not its battery. If power from the grid stops, RIVER Pro automatically switches to its battery supply mode within 30 milliseconds. That means anything connected will not have power for 30 milliseconds, which may mean sensitive electronics like desktop computers and data servers turn off. Test your devices individually to see if they need UPS to stay powered.
Net Weight
16.8 lbs (7.6kg)
Dimensions
11.4 x 7.1 x 9.3in (28.9 x 18.0 x 23.5cm)
Charge Temperature
32 to 113°F +/- 5°F (0 to 45°C +/- 3°C)
Discharge Temperature
-4 to 113°F +/- 5°F (-20 to 45°C +/- 3°C)
Charging Method
AC Wall Outlet, 12V Car Adapter, Solar Panel(s)
Full Recharge Time
1.6 Hours (AC) 6.5 Hours (12/24V Car Adapter) 4.5-9 Hours (Using 2x 110W Solar Panels in parallel with direct sunlight) 7.5-15 Hours (Using 1x 160W Solar Panel with direct sunlight)
Cell Chemistry
Lithium-ion
Cycle Life
800 cycles to 80%+ capacity
Management Systems
BMS, Over Voltage Protection, Overload Protection, Over Temperature Protection, Short Circuit Protection Low Temperature Protection, Low Voltage Protection, Overcurrent Protection
AC Charge Input Power
X-Stream Charge 660W Max
AC Charge Input Voltage
100-120Vac (50Hz/60Hz)
Solar Charge Input
200W 10-25Vdc 12A Max
AC Output (x3)
600W (Surge 1200W) total, 120Vac ( 50Hz/60Hz)
USB-A Output (x2)
5Vdc, 2.4A, 12W Max per port
USB-A Fast Charge (x1)
5Vdc, 9Vdc, 12Vdc, 2.4A, 28W Max
USB-C Output (x1)
5Vdc, 9Vdc, 12Vdc, 15Vdc, 20Vdc, 5A, 100W Max
Car Power Output (x1)
136W, 13.6Vdc, 10A Max
DC5521 Output (x2)
13.6Vdc, 3A Max per port